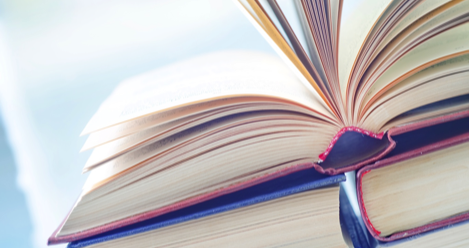 Sponsored
3 On A YA Theme: Known Author Aliases
"3 On A YA Theme" is sponsored by It All Comes Down To This by Karen English.
It's 1965, Los Angeles. All twelve-year-old Sophie wants to do is write her book, star in the community play, and hang out with her friend Jennifer. But she's the new black kid in a nearly all-white neighborhood; her beloved sister, Lily, is going away to college soon; and her parents' marriage is rocky. When riots erupt in nearby Watts and a friend is unfairly arrested, Sophie learns that life—and her own place in it—is even more complicated than she'd once thought.
Leavened with gentle humor, this story is perfect for fans of Rita Williams-Garcia.
---
I've talked before about how ghost writing fascinates me to no end. But stumbling upon this piece regarding Stephen King's known alias as Richard Bachman reminded me about another book-related phenomenon I can't get enough of: authors who write under multiple names within the same category of fiction. These aren't authors who maintain pseudonyms for the different genres that they write — that's a post for another day — but rather, the authors who write within the same broad area and choose to use different names for different purposes. Perhaps it's because they've moved from YA realistic fiction to YA horror or because they were keeping different series separate or because they were writing their own work under one name and work-for-hire under another.
Here's a round-up of a handful of YA authors who've maintained known aliases in their careers. Some are still doing so, while others have selected either to bring all of their work under a single name. None of these below are secrets, as part of what a known alias is is precisely that: it's known. Maybe not well-known, but it's not about secrecy.
All of the below are white authors. It's been challenging to find if there are authors of color who do this in YA, but I wouldn't be surprised if not, in part because of the barrier to be published as an author of color in the first place. But if you can think of any, please do drop their names and books into the comments. Editor's note (editor being the writer, too): Hillary Monahan/Eva Darrows is biracial, so the previous paragraph is incorrect.
Meg Cabot has been writing YA fiction for a long, long time, and along the way, she wrote some of her books under the pen name Jenny Carroll. In later reissues of the "1-800-Where-R-You" books, the Carroll alias has been dropped and Cabot's name is on the cover. Fun fact: the Carroll series has also been rebranded as the "Vanished" series and was made into a Lifetime series called Missing.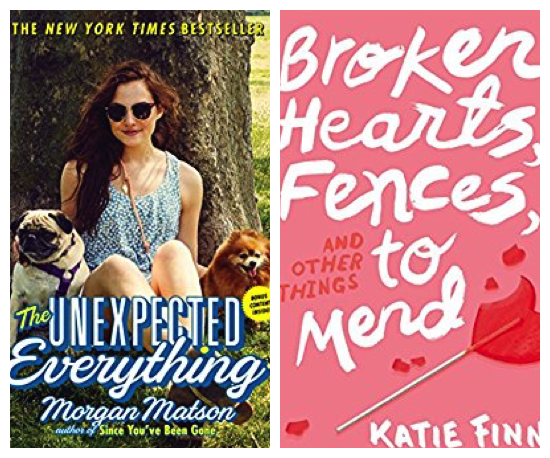 This author alias is one of my favorite fun facts: Morgan Matson also writes under the name Katie Finn. Both author names write teen romances, though it's interesting to note that Matson's books are far longer than those she writes as Finn, which tend to be more fast paced. Neither is better or worse, and while it is maybe not initially obvious to readers who don't know that they're the same person, once you know, you see the similarities in writing style, voice, and how great it is to recommend each of those authors for fans of the other…knowing it's the same person.
Did you know Jackson Pearce — who writes both YA and middle grade novels — has also written a standalone historical YA novel under the name J. Nelle Patrick? Now you do.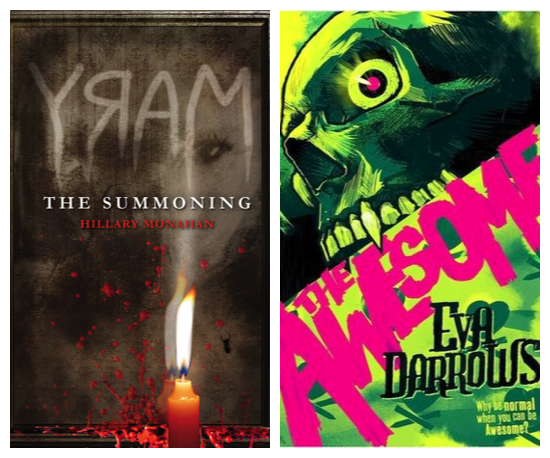 Hillary Monahan, probably best known for her horror YA titles, is also author Eva Darrows. Under the Darrows name, she's written speculative fiction, as well as a title that leans more realistic fiction.
And finally, one of the smaller changes when it comes to known aliases: a last name. Kara Taylor is the pen name for Kara Thomas. The Taylor last name was used for her first series, "Prep School Confidential," while her Thomas last name has been used for thrillers published since. This isn't the married-got-a-new-last-name change. Taylor was a pen name of choice.
Want more "3 On A YA Theme" posts? Gotcha covered.