This content contains affiliate links. When you buy through these links, we may earn an affiliate commission.
I've slowly been making my way through the letters of LGBTQIA+ through these weekly YA posts, with bisexuality, asexuality, and transexuality being covered previously. Because it is Pride Month, it feels appropriate to dedicate the next two posts to even more YA books that explore gender and sexuality.
This week, it's the "I," or intersex.
Some readers may be familiar with the depiction of an intersex character thanks to Jeffrey Eugenides's Middlesex. For those less familiar with the term, an intersex individual is a person who is born with reproductive or sexual anatomy that doesn't fall clearly into the boxes for "male" or "female" medically/biologically. While many who are intersex are born this way, others don't discover that they are intersex until they're older — puberty or attempts at sexual intercourse may cue them to seeking medical guidance and discovery. The Intersex Society of America does a good job breaking this down further.
Historically, intersex individuals have been called hermaphrodites, but that's a word typically not embraced by the community. It can be seen as a slur and/or stigmatizing. Likewise, intersex individuals are not the same as those who identify as either transsexual or transgender. Again, the Intersex Society of America does a solid job breaking down the differences.
Though there aren't many instances of intersex characters in YA lit, there have been three in recent memory worth highlighting. If you're aware of other intersex characters in YA, I would love to hear those titles in the comments below. I am especially interested in intersex characters in non-realistic story lines. I've included one below,.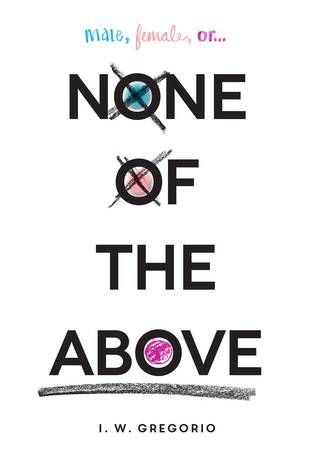 None of the Above by I. W. Gregorio
What if everything you knew about yourself changed in an instant?
When Kristin Lattimer is voted homecoming queen, it seems like another piece of her ideal life has fallen into place. She's a champion hurdler with a full scholarship to college and she's madly in love with her boyfriend. In fact, she's decided that she's ready to take things to the next level with him.
But Kristin's first time isn't the perfect moment she's planned—something is very wrong. A visit to the doctor reveals the truth: Kristin is intersex, which means that though she outwardly looks like a girl, she has male chromosomes, not to mention boy "parts."
Dealing with her body is difficult enough, but when her diagnosis is leaked to the whole school, Kristin's entire identity is thrown into question. As her world unravels, can she come to terms with her new self?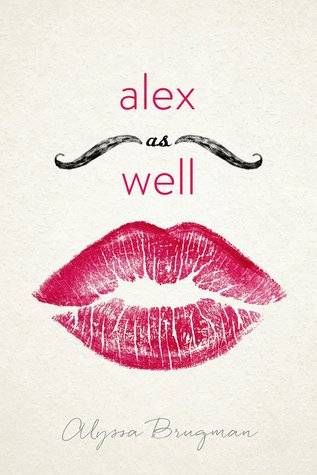 Alex As Well by Alyssa Brugman
Alex is ready for things to change, in a big way. Everyone seems to think she's a boy, but for Alex the whole boy/girl thing isn't as simple as either/or, and when she decides girl is closer to the truth, no one knows how to react, least of all her parents.
Undeterred, Alex begins to create a new identity for herself: ditching one school, enrolling in another, and throwing out most of her clothes. But the other Alex—the boy Alex—has a lot to say about that.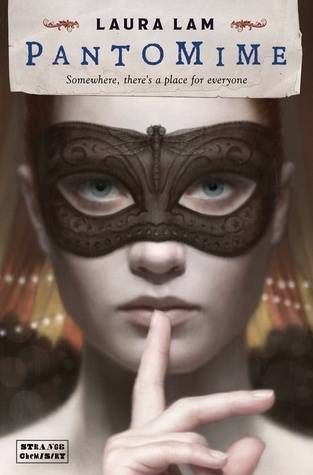 Pantomime by Laura Lam
R. H. Ragona's Circus of Magic is the greatest circus of Ellada. Nestled among the glowing blue Penglass—remnants of a mysterious civilization long gone—are wonders beyond the wildest imagination. It's a place where anything seems possible, where if you close your eyes you can believe that the magic and knowledge of the vanished Chimaera is still there. It's a place where anyone can hide.
Iphigenia Laurus, or Gene, the daughter of a noble family, is uncomfortable in corsets and crinoline, and prefers climbing trees to debutante balls. Micah Grey, a runaway living on the streets, joins the circus as an aerialist's apprentice and soon becomes the circus's rising star.
But Gene and Micah have balancing acts of their own to perform, and a secret in their blood that could unlock the mysteries of Ellada.
Want more "3 On A YA Theme?" You can read them all here.
____________________
Get a box of YA books and bookish goodies in the mail every quarter with our new YA Quarterly Box! Sign up here.