Sponsored
3 On A YA Theme: International Girls of YA
This content contains affiliate links. When you buy through these links, we may earn an affiliate commission.
This week's "3 On A YA Theme" is sponsored by The Bone Witch .
Tea is different from the other witches in her family. Her gift of necromancy makes her a bone witch, who are feared and ostracized in the kingdom. Great power, however, comes at a price, forcing Tea to leave her homeland to train under the guidance of an older, wiser bone witch. There, Tea puts all of her energy into becoming an asha, learning to control her elemental magic and those beasts who will submit by no other force. And Tea must be strong—stronger than she even believes possible. Because war is brewing in the eight kingdoms, war that will threaten the sovereignty of her homeland…and threaten the very survival of those she loves.
---
This post is part of our International Women's Day celebration. See all the posts here.
---
In keeping with the theme of highlighting girls in YA fiction in honor of Women's History Month, this week's post is (again) going to go beyond three books. It'll be exactly 7.
Why 7?
To represent each of the 7 continents.
Choosing one title to pick each continent is a work of part science, part art, and mostly making a hard choice. It's impossible, utterly impossible, to choose a single title, even with a lead girl character, to represent the entire range of experiences, backgrounds, languages, cultures, colors, shapes, and more that exists within a single continent.
But it's my hope that by picking one, it will lead to wanting to pick up a second, then a third, then a forth, and eventually lead to expanding one's reading life to stories that go far beyond their own familiar territory.
Africa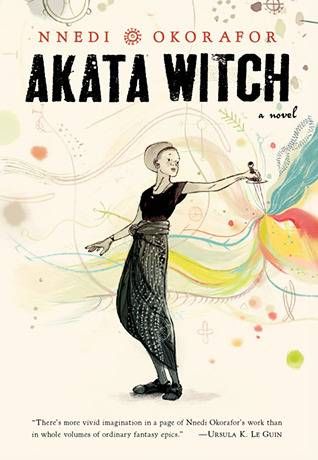 Akata Witch by Nnedi Okorafor
Born in New York, but living in Aba, Nigeria, twelve-year old Sunny is understandably a little lost. She is albino and thus, incredibly sensitive to the sun. All Sunny wants to do is be able to play football and get through another day of school without being bullied. But once she befriends Orlu and Chichi, Sunny is plunged in to the world of the Leopard People, where your worst defect becomes your greatest asset. Together, Sunny, Orlu, Chichi and Sasha form the youngest ever Oha Coven. Their mission is to track down Black Hat Otokoto, the man responsible for kidnapping and maiming children. Will Sunny be able to overcome the killer with powers stronger than her own, or will the future she saw in the flames become reality?
Antarctica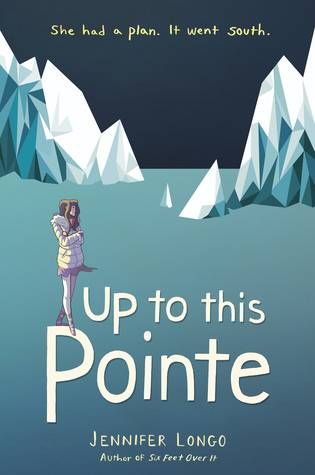 Up To This Pointe by Jennifer Longo
Harper is a dancer. She and her best friend, Kate, have one goal: becoming professional ballerinas. And Harper won't let anything—or anyone—get in the way of The Plan, not even the boy she and Kate are both drawn to.
Harper is a Scott. She's related to Robert Falcon Scott, the explorer who died racing to the South Pole. So when Harper's life takes an unexpected turn, she finagles (read: lies) her way to the icy dark of McMurdo Station . . . in Antarctica. Extreme, but somehow fitting—apparently she has always been in the dark, dancing on ice this whole time. And no one warned her. Not her family, not her best friend, not even the boy who has somehow found a way into her heart.
Asia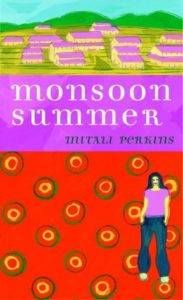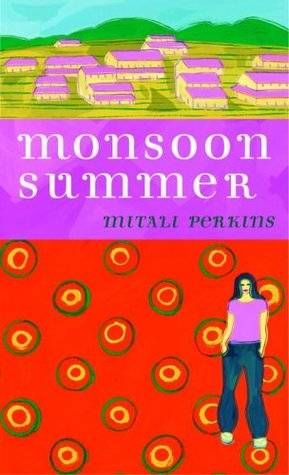 Monsoon Summer by Mitali Perkins
Jasmine "Jazz" Gardner heads off to India during the monsoon season. The family trip is her mother's doing: Mrs. Gardner wants to volunteer at the orphanage that cared for her when she was young. But going to India isn't Jazz's idea of a great summer vacation. She wants no part of her mother's do-gooder endeavors.
What's more, Jazz is heartsick. She's leaving the business she and her best friend, Steve Morales, started—as well as Steve himself. Jazz is crazy in love with the guy. If only he knew!
Only when Jazz reluctantly befriends Danita, a girl who cooks for her family, and who faces a tough dilemma, does Jazz begin to see how she can make a difference—to her own family, to Danita, to the children at the orphanage, even to Steve. As India claims Jazz, the monsoon works its madness and its magic.
Australia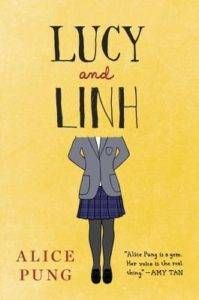 Lucy and Linh by Alice Pung
Lucy is a bit of a pushover, but she's ambitious and smart, and she has just received the opportunity of a lifetime: a scholarship to a prestigious school, and a ticket out of her broken-down suburb. Though she's worried she will stick out like badly cut bangs among the razor-straight students, she is soon welcomed into the Cabinet, the supremely popular trio who wield influence over classmates and teachers alike.
Linh is blunt, strong-willed, and fearless—everything Lucy once loved about herself. She is also Lucy's last solid link to her life before private school, but she is growing tired of being eclipsed by the glamour of the Cabinet.
As Lucy floats further away from the world she once knew, her connection to Linh—and to her old life—threatens to snap. Sharp and honest, Alice Pung's novel examines what it means to grow into the person you want to be without leaving yourself behind.
Europe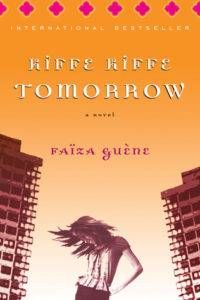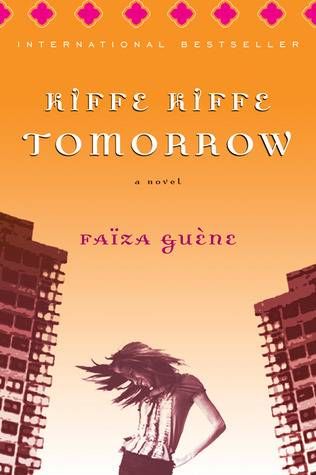 Kiffe Kiffe Tomorrow by Faiza Guene
The Paradise projects are only a few metro stops from Paris, but here it's a whole different kind of France. Doria's father, the Beard, has headed back to their hometown in Morocco, leaving her and her mom to cope with their mektoub—their destiny—alone. They have a little help– from a social worker sent by the city, a psychiatrist sent by the school, and a thug friend who recites Rimbaud.
It seems like fate's dealt them an impossible hand, but Doria might still make a new life. She'll prove the projects aren't only about rap, soccer, and religious tension. She'll take the Arabic word kif-kif (same old, same old) and mix it up with the French verb kiffer (to really like something). Now she has a whole new motto: KIFFE KIFFE TOMORROW.
North America
The Hate U Give by Angie Thomas
Sixteen-year-old Starr Carter moves between two worlds: the poor neighborhood where she lives and the fancy suburban prep school she attends. The uneasy balance between these worlds is shattered when Starr witnesses the fatal shooting of her childhood best friend Khalil at the hands of a police officer. Khalil was unarmed.
Soon afterward, his death is a national headline. Some are calling him a thug, maybe even a drug dealer and a gangbanger. Protesters are taking to the streets in Khalil's name. Some cops and the local drug lord try to intimidate Starr and her family. What everyone wants to know is: what really went down that night? And the only person alive who can answer that is Starr.
But what Starr does—or does not—say could upend her community. It could also endanger her life.
South America
The Queen of Water by Laura Resau
Born in an Andean village in Ecuador, Virginia lives with her large family in a small, earthen-walled dwelling. In her village of indígenas, it is not uncommon to work in the fields all day, even as a child, or to be called a longa tonta—stupid Indian—by members of the ruling class of mestizos, or Spanish descendants. When seven-year-old Virginia is taken from her village to be a servant to a mestizo couple, she has no idea what the future holds.
In this poignant novel based on a true story, acclaimed author Laura Resau has collaborated with María Virginia Farinango to recount one girl's unforgettable journey to self-discovery.
Want more "3 On A YA Theme" posts? Gotcha covered.
Also In This Story Stream