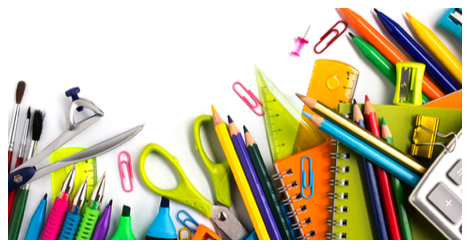 This content contains affiliate links. When you buy through these links, we may earn an affiliate commission.
This week's 3 On a YA Theme is sponsored by our What's Up in YA? Newsletter! Sign up to get a biweekly collection of everything that's happening in YA, right in your inbox.
---
I've always had a little bit of an issue with how many YA books are set in private boarding schools. But it wasn't until I sat down and compiled the list of YA hitting shelves in the second quarter of this year that I could see the (unrealistic!) abundance of such stories. As a plot device, boarding school makes sense for a few reasons:
A lot of opportunity for adventure in a place where supervision is potentially sketchy
Boarding schools present great drama opportunities
It's "college-light" — in other words, it's a way to tell a story that could be told with college-age protagonists but is instead told with teens in a way that makes it "YA."
Interestingly, a lot of the criticism I have of boarding school stories seems to be mitigated pretty well in the latest and upcoming crop of such stories: the kids who are at the center of them are scholarship students. So, they are the poorer teens among wealthier peers.
Maybe it sounds cynical to brush boarding school stories off like that, and maybe it has to do with my midwest upbringing, but I've never met someone who went to boarding school. I know they're more common in other areas of the US, but by the looks of how they play out in YA, you'd think that every third or fourth person attended one. The reality is that one half of one percent of US children attend such a school.
What's more interesting to me, though, is how rarely homeschool teens are represented in YA lit. It's hard to not guess that a good reason why that's the case is that it presents the exact opposite challenges of boarding schools:
Parents or adults are always around
With limited peer interaction, it's hard for drama to begin
Where I have never met a boarding school alumni, I have met many people in my life who have been homeschooled in some capacity. And again, that makes sense. Roughly 3.4% of US students are homeschooled. That's about 1.7 million. Where I live, when I worked with teens locally, I met many who split their time between homeschool and attending the local high school for electives OR who went to school completely online from home — it's a reality and an interesting option for rural students especially.
I'd love to see more homeschool/unschooled teenagers in YA fiction, if for no other reason than it presents some unique writing challenges and obstacles while also offering a glimpse into a reality that's far more common than boarding school. Or what about stories where teens split their time between homeschool and electives at the local high school? If you go back to that massive list of YA books hitting shelves soon, you'll see a grand total of two with "homeschool" in their description — one where the character goes to high school her senior year and one where the character remains in homeschool.
With that introduction, let's take a look at three YA books where teens are homeschooled. I'd love to know about more, so weigh in with any additional titles in the comments!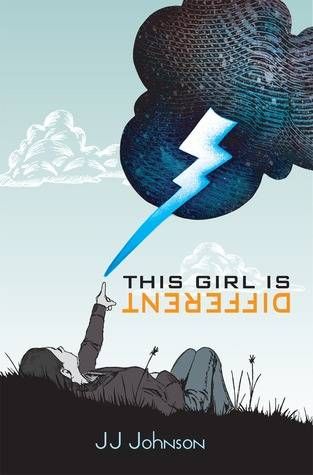 This Girl Is Different by JJ Johnson
Having always been home schooled by her counter-culture mother, Evie has decided to spend her senior at the local public high school, an experience that challenges her preconceptions about friendship, boundaries, and power.
Devoted by Jennifer Mathieu
Rachel Walker is devoted to God.
She prays every day, attends Calvary Christian Church with her family, helps care for her five younger siblings, dresses modestly, and prepares herself to be a wife and mother who serves the Lord with joy.
But Rachel is curious about the world her family has turned away from, and increasingly finds that neither the church nor her homeschool education has the answers she craves. Rachel has always found solace in her beliefs, but now she can't shake the feeling that her devotion might destroy her soul.
You Are My Only by Beth Kephart
Emmy Rane is married at nineteen, a mother by twenty. Trapped in a life with a husband she no longer loves, Baby is her only joy. Then one sunny day in September, Emmy takes a few fateful steps away from her baby and returns to find her missing. All that is left behind is a yellow sock.
Fourteen years later, Sophie, a homeschooled, reclusive teenage girl is forced to move frequently and abruptly from place to place, perpetually running from what her mother calls the "No Good." One afternoon, Sophie breaks the rules, ventures out, and meets Joey and his two aunts. It is this loving family that gives Sophie the courage to look into her past. What she discovers changes her world forever.
Want more "3 On A YA Theme" posts? Gotcha covered.