This content contains affiliate links. When you buy through these links, we may earn an affiliate commission.
We're giving away a brand-new, top-of-the-line Kindle Voyage. Go here to enter for a chance to win, or just click on the image below.

---
We've talked about big YA books from 1996, from 1986, from 1976, and 1966. It's only nature to go back another decade and check out some of the YA books which were being read 60 years ago in 1956.
In the 1966 post, I talked a bit about how it's hard to track exact publication dates back for some of the titles highlighted. The same can be said about the books from 1956 — though these, perhaps, were even more challenging to dig up and nail down to a specific year of publication. Some of these books might be a couple years earlier or a couple of years later, but in any case, these are a blast from the YA past.
If 1967 was the year that YA fiction became a thing (that's the date that SE Hinton's The Outsiders first published) and 1968 continued showcasing the blossoming of this category (that's the year Paul Zindel's The Pigman published), it is a treat to look back at titles from the prior decade to see what was being published for young readers and what, if anything, managed to stick around for the long haul. Likewise, these titles may fall on that middle grade/young adult line, in part because YA wasn't more clearly defined in the 50s.
And for the sake of fun, I've tried to find the original covers…and included more than three titles because going back this far is too fun not to.
Old Yeller by Fred Gipson
At first, Travis couldn't stand the sight of Old Yeller.
The stray dog was ugly, and a thieving rascal, too. But he sure was clever, and a smart dog could be a big help on the wild Texas frontier, especially with Papa away on a long cattle drive up to Abilene.
Strong and courageous, Old Yeller proved that he could protect Travis's family from any sort of danger. But can Travis do the same for Old Yeller?
Fifteen by Beverly Cleary
It seems too good to be true. The most popular boy in school has asked Jane out — and she's never even dated before. Stan is tall and good-looking, friendly and hard-working — everything Jane ever dreamed of. But is she ready for this?
Suppose her parents won't let her go? What if she's nervous and makes a fool of herself? Maybe he'll think she's too young. If only she knew all the clever things to say. If only she were prettier. If only she were ready for this…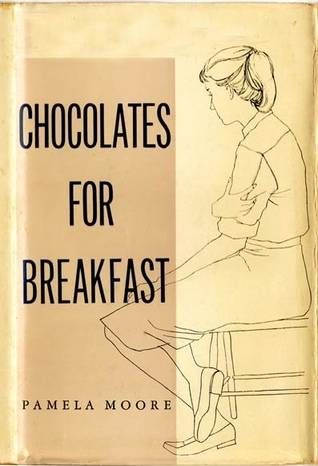 Chocolates for Breakfast by Pamela Moore
Chocolates for Breakfast follows Courtney Farrell, a classic disaffected, sexually precocious fifteen year old. Courtney splits her time between Manhattan, where her father works in publishing, and Los Angeles, where her mother is an aging actress. This wild coming-of-age story, scandalous in its day, is also the story of Courtney's close and ultimately tragic friendship with her boarding school roommate Janet Parker.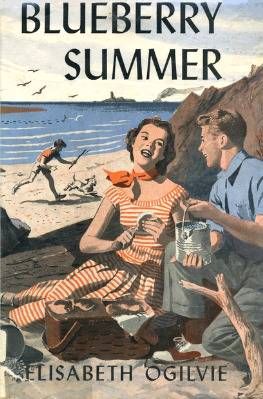 Blueberry Summer by Elisabeth Ogilvie
Cass had looked forward so long to this summer when she would have a job of her own and a vacation away from the family. Then suddenly, for the first time, she was really needed at home to keep house for her eight-year-old brother, Peter, and to tend the blueberry crop. In unexpected circumstances she meets a young medical student, Adam Ross. She also meets Jeff Marshall and is smitten by his lazy, whimsical charm.
Through one crisis after another which she must face alone – from the small ones like the enmity of the family cow and her impatience with Peter, to the problem of getting in the blueberries without the expected help – Cass develops and matures emotionally.
The Boy Next Door by Betty Cavanna
Everyone in town took it for granted that Jane Howard was Ken Sanderson's girl, but Jane felt that they were just good "pals." The night Ken tried to show her that he was not at all happy with is unromantic role, Jane instinctively rebuffed him. When her vivacious younger sister, Belinda, began to date Ken, Jane found herself going through a period of bitterness and jealousy. But with new interests at school and an exciting young English boy, Jane finally gained a greater understanding of herself and the world in which she lived.
Pray Love, Remember by Mary Stolz (published in 1954, but close enough!)
Dody spends her senior year hating her small town, impatient and embarrassed with her lower middle class family, bored with her beau, and dreaming of a way to escape a future as a Plattstown housewife. When she has an opportunity to go away as a governess for a problem child in Oyster Bay, she leaves Plattstown and learns a great deal.
Want more "3 On A YA Theme" posts? Gotcha covered.