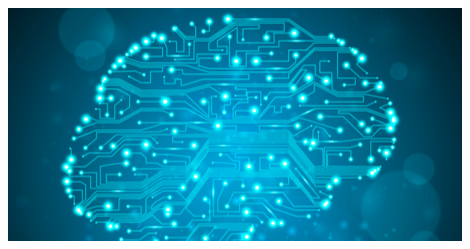 This content contains affiliate links. When you buy through these links, we may earn an affiliate commission.
This edition of "3 On A YA Theme" is sponsored by Feiwel and Friends, an imprint of Macmillan.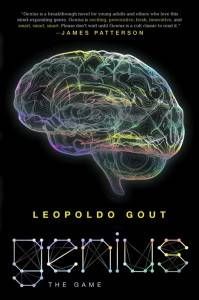 Get ready to run! Three teen geniuses from around the world compete in a game with the highest of stakes. Together, they seek to win the game and change the world, but it won't be easy. . . "Genius is exciting, provocative, fresh, innovative, and smart, smart, smart." —James Patterson
---
I've written a bit before about technology and teens in YA fiction, but it's been more in the context of social media and how teens in stories do or don't use it in their daily lives.
One of the neat things in recent years has been the way high tech stories have grown, in part because of our culture's growing interest and knowledge of technology, and in part because it provides so many opportunities for storytelling. You have high tech gaming, high tech hacking, high tech world building, and so much more. Exploring and exploiting the possibilities of technology, whether based on reality or entirely imagined, is something made to fit with teens in YA fiction.
Look no further than these three reads to enjoy a dose of high tech hijinks. For those readers who love looking for books that fit into the STEM/STEAM categories, here's a little bit of that "T."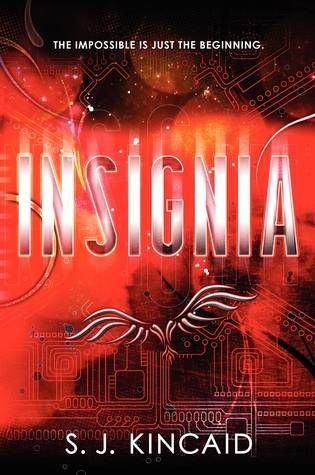 Insignia by SJ Kincaid (series)
The planet's natural resources are almost gone, and war is being fought to control the assets of the solar system. The enemy is winning. The salvation may be Tom Raines. Tom doesn't seem like a hero. He's a short fourteen-year-old with bad skin. But he has the virtual-reality gaming skills that make him a phenom behind the controls of the battle drones.
As a new member of the Intrasolar Forces, Tom's life completely changes. Suddenly, he's someone important. He has new opportunities, friends, and a shot at having a girlfriend. But there's a price to pay.
Free to Fall by Lauren Miller
Fast-forward to a time when Apple and Google have been replaced by Gnosis, a monolith corporation that has developed the most life-changing technology to ever hit the market: Lux, an app that flawlessly optimizes decision making for the best personal results.
Just like everyone else, sixteen-year-old Rory Vaughn knows the key to a happy, healthy life is following what Lux recommends. When she's accepted to the elite boarding school Theden Academy, her future happiness seems all the more assured. But once on campus, something feels wrong beneath the polished surface of her prestigious dream school.
Then she meets North, a handsome townie who doesn't use Lux, and begins to fall for him and his outsider way of life. Soon, Rory is going against Lux's recommendations, listening instead to the inner voice that everyone has been taught to ignore — a choice that leads her to uncover a truth neither she nor the world ever saw coming.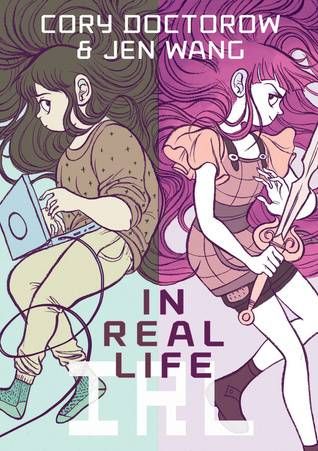 In Real Life by Cory Doctorow and Jen Wang
Anda loves Coarsegold Online, the massively-multiplayer role-playing game where she spends most of her free time. It's a place where she can be a leader, a fighter, a hero. It's a place where she can meet people from all over the world, and make friends.
But things become a lot more complicated when Anda befriends a gold farmer–a poor Chinese kid whose avatar in the game illegally collects valuable objects and then sells them to players from developed countries with money to burn. This behavior is strictly against the rules in Coarsegold, but Anda soon comes to realize that questions of right and wrong are a lot less straightforward when a real person's real livelihood is at stake.

Want more "3 On A YA Theme" posts? Gotcha covered.