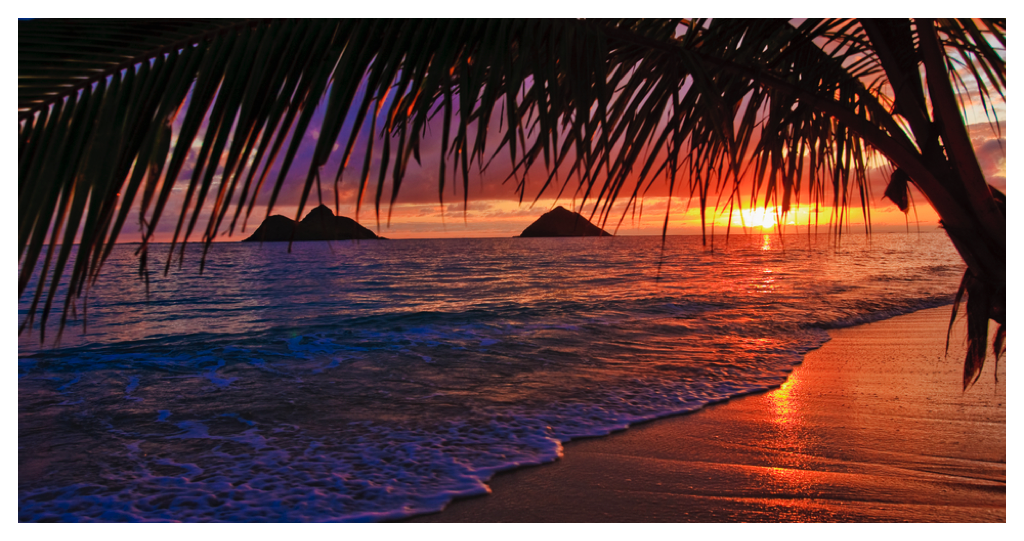 This content contains affiliate links. When you buy through these links, we may earn an affiliate commission.
This week's 3 On a YA Theme is sponsored by our What's Up in YA? Newsletter! Sign up to get a biweekly collection of everything that's happening in YA, right in your inbox.
---
Hawaii. Land of fantasy vacations, luaus, and lush forests, tall mountains, and unbelievable beaches.
At least that's the mental image a lot of us have of Hawaii, thanks in part to media and those vacations many of us long to experience.
Hawaii happens to be a state that has fewer YA books set in it than one would expect. It feels like a place that's ripe with stories, especially those stories which contradict the image often given of the state.
After a bit of digging, I pulled out more than three recent-ish YA books set in Hawaii. What's great about these titles is they do offer more than the picturesque dreamland we're familiar with — they give more insight into what life is really like as a resident of a state. These books span realistic fiction and genre fiction, which makes their setting even more interesting; it's neat to see a look at how a place can take so many different shapes and colors. Moreover, these books offer inclusivity, one of the aspects that makes reading a book set in Hawaii so appealing (and makes me want so many more).
Know of other YA books set in Hawaii? Lay 'em on me in the comments.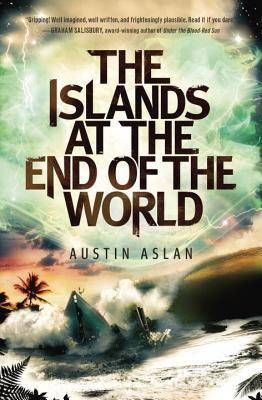 The Islands at The End of The World by Austin Aslan (series)
Sixteen-year-old Leilani loves surfing and her home in Hilo, on the Big Island of Hawaii. But she's an outsider – half white, half Hawaiian, and an epileptic.
While Lei and her father are on a visit to Oahu, a global disaster strikes. Technology and power fail, Hawaii is cut off from the world, and the islands revert to traditional ways of survival. As Lei and her dad embark on a nightmarish journey across islands to reach home and family, she learns that her epilepsy and her deep connection to Hawaii could be keys to ending the crisis before it becomes worse than anyone can imagine.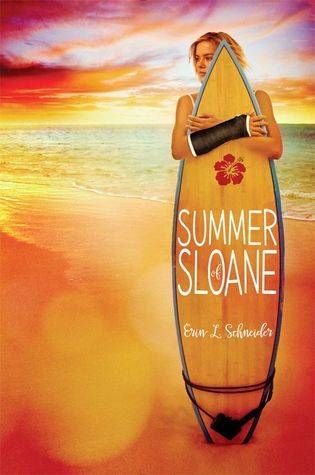 Summer of Sloane by Erin L. Schneider
Warm Hawaiian sun. Lazy beach days. Flirty texts with her boyfriend back in Seattle.
These are the things seventeen-year-old Sloane McIntyre pictured when she imagined the summer she'd be spending at her mom's home in Hawaii with her twin brother, Penn. Instead, after learning an unthinkable secret about her boyfriend, Tyler, and best friend, Mick, all she has is a fractured hand and a completely shattered heart.
Once she arrives in Honolulu, though, Sloane hopes that Hawaii might just be the escape she needs. With beach bonfires, old friends, exotic food, and the wonders of a waterproof cast, there's no reason Sloane shouldn't enjoy her summer. And when she meets Finn McAllister, the handsome son of a hotel magnate who doesn't always play by the rules, she knows he's the perfect distraction from everything that's so wrong back home.
But it turns out a measly ocean isn't nearly enough to stop all the emails, texts, and voicemails from her ex-boyfriend and ex-best friend, desperate to explain away their betrayal. And as her casual connection with Finn grows deeper, Sloane's carefree summer might not be as easy to find as she'd hoped. Weighing years of history with Mick and Tyler against their deception, and the delicate possibility of new love, Sloane must decide when to forgive, and when to live for herself.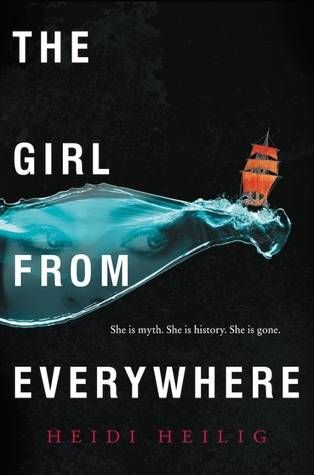 The Girl from Everywhere by Heidi Heilig (series)
Nix has spent her entire life aboard her father's ship, sailing across the centuries, across the world, across myth and imagination.
As long as her father has a map for it, he can sail to any time, any place, real or imagined: nineteenth-century China, the land from One Thousand and One Nights, a mythic version of Africa. Along the way they have found crewmates and friends, and even a disarming thief who could come to mean much more to Nix.
But the end to it all looms closer every day.
Her father is obsessed with obtaining the one map, 1868 Honolulu, that could take him back to his lost love, Nix's mother. Even though getting it—and going there—could erase Nix's very existence.
For the first time, Nix is entering unknown waters.
She could find herself, find her family, find her own fantastical ability, her own epic love.
Or she could disappear.
Juniors by Kaui Hart Hemmings
Lea Lane has lived in between all her life.
Part Hawaiian, part Mainlander. Perpetual new girl at school. Hanging in the shadow of her actress mother's spotlight. And now: new resident of the prominent West family's guest cottage.
Bracing herself for the embarrassment of being her classmates' latest charity case, Lea is surprised when she starts becoming friends with Will and Whitney West instead—or in the case of gorgeous, unattainable Will, possibly even more than friends. And despite their differences, Whitney and Lea have a lot in common: both are navigating a tangled web of relationships, past disappointments and future hopes. As things heat up with Will, and her friendship with Whitney deepens, Lea has to decide how much she's willing to change in order to fit into their world.
Lea Lane has lived in between all her life. But it isn't until her junior year that she learns how to do it on her own terms.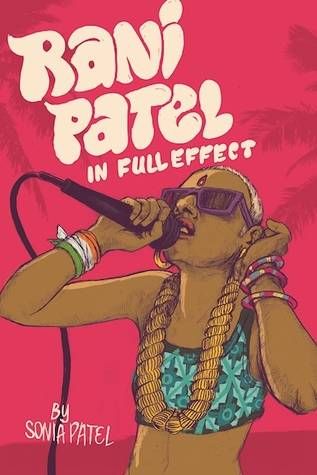 Rani Patel in Full Effect by Sonia Patel (Cinco Puntos Press, October 11, 2016)
Almost seventeen, Rani Patel appears to be a kick-ass Indian girl breaking cultural norms as a hip-hop performer in full effect. But in truth, she's a nerdy flat-chested nobody who lives with her Gujarati immigrant parents on the remote Hawaiian island of Moloka'i, isolated from her high school peers by the unsettling norms of Indian culture where "husband is God." Her parents' traditionally arranged marriage is a sham. Her dad turns to her for all his needs—even the intimate ones. When Rani catches him two-timing with a woman barely older than herself, she feels like a widow and, like widows in India are often made to do, she shaves off her hair. Her sexy bald head and hard-driving rhyming skills attract the attention of Mark, the hot older customer who frequents her parents' store and is closer in age to her dad than to her. Mark makes the moves on her and Rani goes with it. He leads Rani into 4eva Flowin', an underground hip hop crew—and into other things she's never done. Rani ignores the red flags. Her naive choices look like they will undo her but ultimately give her the chance to discover her strengths and restore the things she thought she'd lost, including her mother.
And just to make this a nice multiple of three round-up, here's a YA title that isn't set in Hawaii, but the main character is a former Hawaiian resident who moves to California . . . and her heritage plays a big role in the story.
Honey Girl by Lisa Freeman
The year is 1972. Fifteen-year-old Haunani "Nani" Grace Nuuhiwa is transplanted from her home in Hawaii to Santa Monica, California after her father's fatal heart attack. Now the proverbial fish-out-of-water, Nani struggles to adjust to her new life with her alcoholic white (haole) mother and the lineup of mean girls who rule State Beach.
Following "The Rules"—an unspoken list of dos and don'ts—Nani makes contact with Rox, the leader of the lineup. Through a harrowing series of initiations, Nani not only gets accepted into the lineup, she gains the attention of surf god, Nigel McBride. But maintaining stardom is harder than achieving it. Nani is keeping several secrets that, if revealed, could ruin everything she's worked so hard to achieve. Secret #1: She's stolen her dad's ashes and hidden them from her mom. Secret #2: In order to get in with Rox and her crew, she spied on them and now knows far more than they could ever let her get away with. And most deadly of all, Secret #3: She likes girls, and may very well be in love with Rox.
Want more "3 On A YA Theme" posts? Gotcha covered.