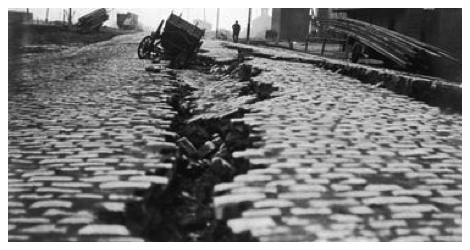 This content contains affiliate links. When you buy through these links, we may earn an affiliate commission.
This week's 3 On a YA Theme is sponsored by our What's Up in YA? Newsletter! Sign up to get a biweekly collection of everything that's happening in YA, right in your inbox.
---
It's weird when you pick up two books or read two books in close succession that have a thematic commonality that's not all that common at all. This is what happened to me recently when I finished reading one book and then looked at the description of another — both hitting shelves in the very near future — and realized both books involved the Great San Francisco Earthquake. What's more interesting is that while the anniversary of the natural disaster is this year, it's a 110th anniversary, so not necessarily a noteworthy one in the way that the 100th anniversary would be. I wouldn't be surprised, though, that it's being explored now in YA, since 2006 was when the world of YA really began growing and expanding. The anniversary is timely now.
It could also be totally happenstance.
In either case, I thought it would be worthwhile to talk about three YA books that feature the Great San Francisco Earthquake in some capacity. Two of these are hitting shelves shortly, while one of them has been available for a little while. Not all of these are historical fiction, either; it's a mix of historical fiction and contemporary fiction. Now I'm wondering what a fantasy or science fiction take on this natural disaster might look like.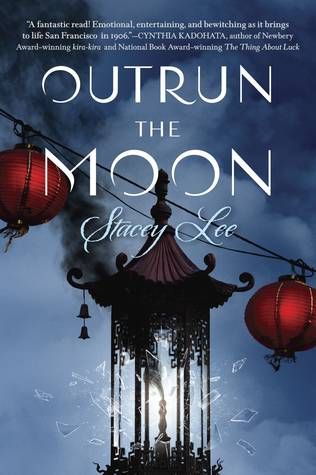 Outrun the Moon by Stacey Lee (GP Putnam Sons, May 24)
San Francisco, 1906: Fifteen-year-old Mercy Wong is determined to break from the poverty in Chinatown, and an education at St. Clare's School for Girls is her best hope. Although St. Clare's is off-limits to all but the wealthiest white girls, Mercy gains admittance through a mix of cunning and a little bribery, only to discover that getting in was the easiest part. Not to be undone by a bunch of spoiled heiresses, Mercy stands strong—until disaster strikes.
On April 18, an historic earthquake rocks San Francisco, destroying Mercy's home and school. With martial law in effect, she is forced to wait with her classmates for their families in a temporary park encampment. Mercy can't sit by while they wait for the Army to bring help. Fires might rage, and the city may be in shambles, yet Mercy still has the 'bossy' cheeks that mark her as someone who gets things done. But what can one teenaged girl do to heal so many suffering in her broken city?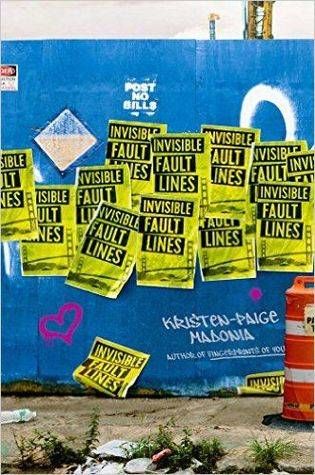 Invisible Fault Lines by Kristen-Paige Madonia (Simon & Schuster Books for Young Readers, May 3)
Tired of living in limbo, Callie finally decides to investigate her father's disappearance for herself. Maybe there was an accident at the construction site that he oversaw? Maybe he doesn't remember who he is and is lost wandering somewhere? But after seeing a familiar face in a photo from the Great San Francisco Earthquake of 1906, she wonders if the answer is something else entirely.
Forgiven by Janet Fox
Kula Baker never expected to find herself on the streets of San Francisco, alone but for a letter of introduction. Though she has come to the city to save her father from a cruel fate, Kula soon finds herself swept up in a world of art and elegance – a world she hardly dared dream of back in Montana, where she was no more than the daughter of an outlaw. And then there is the handsome David Wong, whose smiling eyes and soft-spoken manner have an uncanny way of breaking through Kula's carefully crafted reserve. Yet when disaster strikes and the wreckage threatens all she holds dear, Kula realizes that only by unlocking her heart can she begin to carve a new future for herself.
Want more "3 On A YA Theme" posts? Gotcha covered.