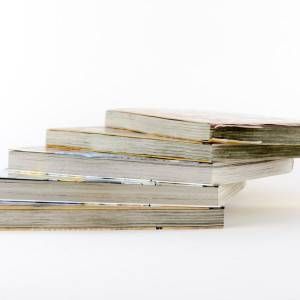 This content contains affiliate links. When you buy through these links, we may earn an affiliate commission.
Global citizenship has been on my mind a lot lately. What does it mean to be conscious of the world around you? The world beyond you? How do you become empathetic to the lives and stories others are living in other parts of the world that you have no knowledge of?
In the wake of tragedy, I always turn to books to help me think about these questions and to think about what role I can play to be a better, more aware, citizen of the world. One of my favorite mediums — and one I think that many could benefit from spending more time with — is the graphic memoir. When I want to learn more about the world and about her people, I find turning to graphic memoirs to be a perfect opportunity to learn. The marriage of personal stories with art works for me, since I both get to read about experiences and see them on the page. I love getting the visual element of what a writer is talking about, since it builds a realistic setting for me. As a visual learner, I take away more answers in this format than I would picking up a regular memoir or non-fiction title.
Although not all of these books are targeted for young adult audiences, I thought it'd be worthwhile to do a round-up of graphic memoirs that have tremendous appeal and connection with and to young adult readers. These are stories set in different parts of the world, wherein readers get to see and experience life in other places — some harrowing, some less so — and that can hopefully help others wondering about their own role in this global community find some answers. Some are historical, some are contemporary, and some are travelogues.
I'm going beyond my normal three titles to include seven titles, a couple of which might be familiar, but many which may be far less familiar to readers. I've read all but one of these and took away something valuable and potent from each. If you know of other graphic memoirs of this ilk, especially something perhaps set in South America or Africa, I'd love to hear about them in the comments. I'm interested in the graphic memoir aspect, so no need to share novels or graphic novels or non-fiction.
The Complete Persepolis by Marjane Satrapi
Persepolis is the story of Satrapi's unforgettable childhood and coming of age within a large and loving family in Tehran during the Islamic Revolution; of the contradictions between private life and public life in a country plagued by political upheaval; of her high school years in Vienna facing the trials of adolescence far from her family; of her homecoming–both sweet and terrible; and, finally, of her self-imposed exile from her beloved homeland. It is the chronicle of a girlhood and adolescence at once outrageous and familiar, a young life entwined with the history of her country yet filled with the universal trials and joys of growing up.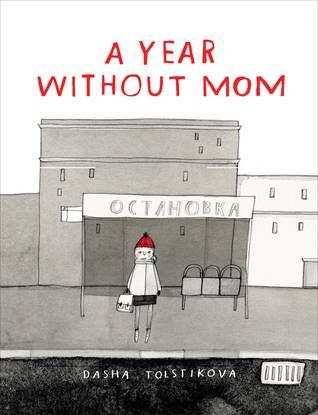 A Year Without Mom by Dasha Tolstikova
A Year Without Mom follows 12-year-old Dasha through a year full of turmoil after her mother leaves for America. It is the early 1990s in Moscow, and political change is in the air. But Dasha is more worried about her own challenges as she negotiates family, friendships and school without her mother. Just as she begins to find her own feet, she gets word that she is to join her mother in America — a place that seems impossibly far from everything and everyone she loves.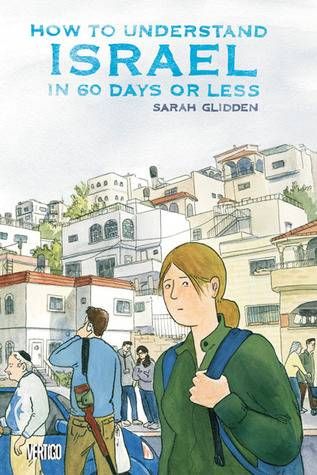 How to Understand Israel in 60 Days or Less by Sarah Glidden
When Sarah Glidden took a "Birthright Israel" tour, she thought she knew what she was getting herself into. But when she got to Israel, she found that things weren't quite so simple. HOW TO UNDERSTAND ISRAEL is Sarah's memoir not only of her Israeli governmentsponsored trip through Tel Aviv, Jerusalem, the Golan Heights, Masada and other famous locations, but of the emotional journey she never expected to take while she was there. Her experience clashes with her preconceived notions again and again, particularly when she tries to take a non-chaperoned trip into the West Bank. Sarah is forced to question first her political beliefs and, ultimately, her own sense of identity, until she finds that to understand Israel she first must come to understand herself.
Nylon Road by Parsua Bashi
In the tradition of graphic memoirs such as Marjane Satrapi's Persepolis, comes the story of a young Iranian woman's struggles with growing up under Shiite Law, her journey into adulthood, and the daughter whom she had to leave behind when she left Iran. NYLON ROAD is a window into the soul of a culture that we are still struggling to understand. Beautifully told, poignant, this is a powerful work about the necessity of freedom.
The Wall: Growing Up Behind The Iron Curtain by Peter Sis
"I was born at the beginning of it all, on the Red side—the Communist side—of the Iron Curtain." Through annotated illustrations, journals, maps, and dreamscapes, Peter Sís shows what life was like for a child who loved to draw, proudly wore the red scarf of a Young Pioneer, stood guard at the giant statue of Stalin, and believed whatever he was told to believe. But adolescence brought questions. Cracks began to appear in the Iron Curtain, and news from the West slowly filtered into the country. Sís learned about beat poetry, rock 'n' roll, blue jeans, and Coca-Cola. He let his hair grow long, secretly read banned books, and joined a rock band. Then came the Prague Spring of 1968, and for a teenager who wanted to see the world and meet the Beatles, this was a magical time. It was short-lived, however, brought to a sudden and brutal end by the Soviet-led invasion. But this brief flowering had provided a glimpse of new possibilities—creativity could be discouraged but not easily killed.
By joining memory and history, Sís takes us on his extraordinary journey: from infant with paintbrush in hand to young man borne aloft by the wings of his ar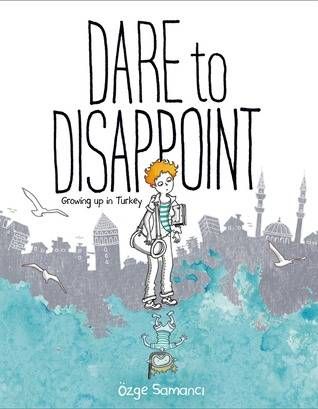 Dare to Disappoint by Ozge Samanci
Growing up on the Aegean Coast, Ozge loved the sea and imagined a life of adventure while her parents and society demanded predictability. Her dad expected Ozge, like her sister, to become an engineer. She tried to hear her own voice over his and the religious and militaristic tensions of Turkey and the conflicts between secularism and fundamentalism. Could she be a scuba diver like Jacques Cousteau? A stage actress? Would it be possible to please everyone including herself?
In her unpredictable and funny graphic memoir, Ozge recounts her story using inventive collages, weaving together images of the sea, politics, science, and friendship.
French Milk by Lucy Knisley
A place where young Americans can seek poetic magic in the winding streets of a beautiful city. The museums, the cafs, the parks. An artist like Lucy can really enjoy Paris in January. If only she can stop griping at her mother. This comic journal details a mother and daughters month-long stay in a small apartment in the fifth arrondissement. Lucy is grappling with the onslaught of adulthood. Her mother faces fifty. They are both dealing with their shifting relationship. All the while, they navigate Paris with halting French and dog-eared guidebooks.
Want more "3 On A YA Theme" posts? Gotcha covered.