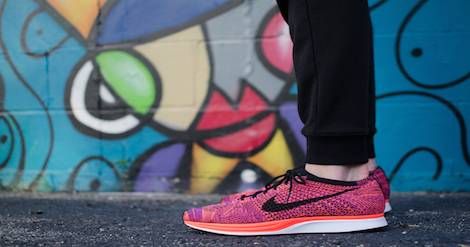 This content contains affiliate links. When you buy through these links, we may earn an affiliate commission.
This week's "3 On A YA Theme" is sponsored by Barry Lyga's Bang.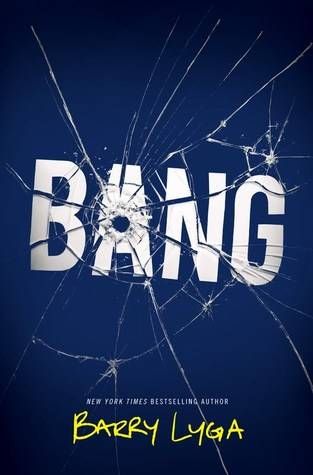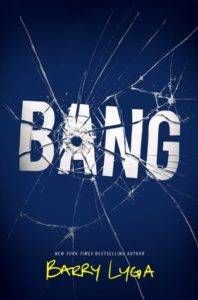 One shot ruined his life. Another one could end it.

From New York Times bestselling author Barry Lyga comes a heartbreaking novel about living with your worst mistake. For fans of This Is Where It Ends, Bang is as true and as relevant as tomorrow's headlines, the story of one boy and one moment in time that cannot be reclaimed.
____________________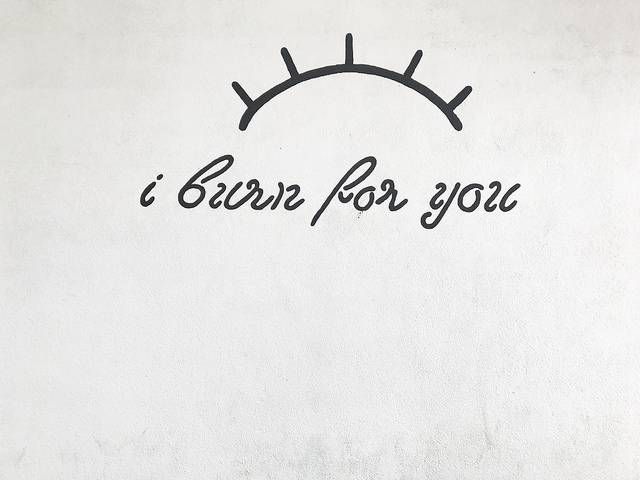 One of my favorite things to seek out while traveling is street art. It tells you so much about a place — is it one full of color? Of shape? Of platitudes? Is it something the place supports and nourishes or tries to hide?
I want to know the stories behind the pieces hanging out in the crooks of doors, corners of buildings, along giant walls.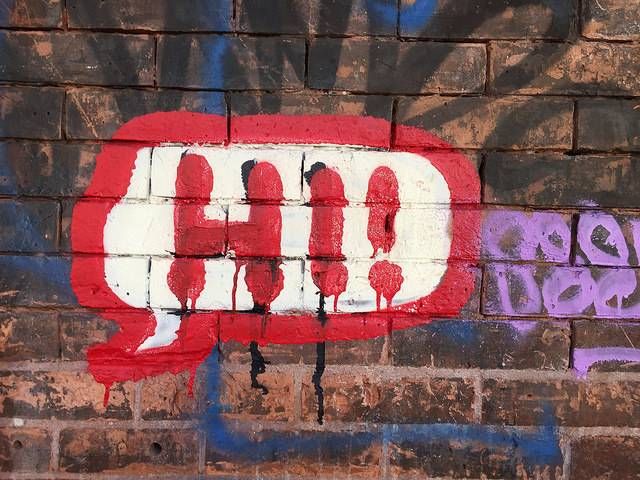 Street art — aka graffiti — has found a resurgence in YA fiction. Two books in a little under a year have featured main characters who are street artists. It doesn't always mean their intentions are good or legal, but this sort of mark-leaving plays a part in their story and the telling of their story, much in the way that that art tells a story, too.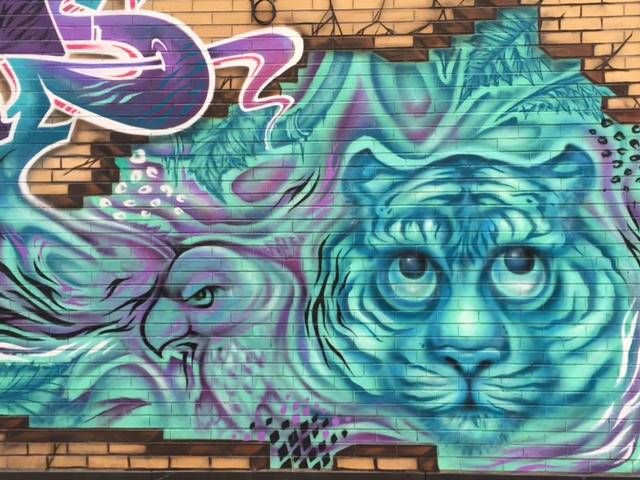 Equally interesting is that the street artists/graffiti artists in these books trend toward being girls.
In honor of story telling, both literary and visual, here's a look at a handful of YA books where we see girls leaving their marks as graffiti artists. If it's not the girls themselves doing the art, then the art is leaving its own imprint on the girls.
(If you're curious, photos above are all mine, from Austin, Texas, New York City, New York, and Providence, Rhode Island, respectively).
Graffiti Girl by Kelly Parra
Raised by her single mom (who's always dating the wrong kind of man) in a struggling California neighborhood, Angel Rodriguez is a headstrong, independent young woman who channels her hopes and dreams for the future into her painting. But when her entry for a community mural doesn't rate, she's heartbroken. Even with winning artist Nathan Ramos — a senior track star and Angel's secret crush — taking a sudden interest in Angel and her art, she's angry and hurt. She's determined to find her own place in the art world, her own way.
That's when Miguel Badalin — from the notorious graffiti crew Reyes Del Norte — opens her eyes to an underground world of graf tags and turf wars. She's blown away by this bad boy's fantastic work and finds herself drawn to his dangerous charm. Soon she's running with Miguel's crew, pushing her skills to the limit and beginning to emerge as the artist she always dreamed she could be. But Nathan and Miguel are bitter enemies with a shared past, and choosing between them and their wildly different approaches to life and art means that Angel must decide what matters most before the artist inside of her can truly break free.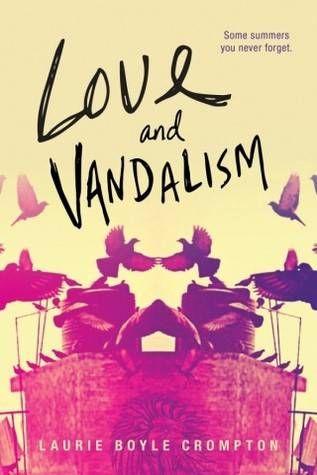 Love and Vandalism by Laurie Boyle Crompton
Rory has a secret: she's the vandal who paints graffiti lions all over her small town. If her policeman dad knew, he'd probably disown her. So when Hayes, a former screw-up on the path to recovery, catches her in the act, Rory's sure she's busted. Instead, he makes her a deal. If Rory shows him around town, he won't turn her in. It might be coercion, but at least the boy is hot. As they spend more time together, Rory worries she made the wrong choice.

Shadowshaper by Daniel José Older
Sierra Santiago was looking forward to a fun summer of making art, hanging out with her friends, and skating around Brooklyn. But then a weird zombie guy crashes the first party of the season. Sierra's near-comatose abuelo begins to say "No importa" over and over. And when the graffiti murals in Bed-Stuy start to weep…. Well, something stranger than the usual New York mayhem is going on.
Sierra soon discovers a supernatural order called the Shadowshapers, who connect with spirits via paintings, music, and stories. Her grandfather once shared the order's secrets with an anthropologist, Dr. Jonathan Wick, who turned the Caribbean magic to his own foul ends. Now Wick wants to become the ultimate Shadowshaper by killing all the others, one by one. With the help of her friends and the hot graffiti artist Robbie, Sierra must dodge Wick's supernatural creations, harness her own Shadowshaping abilities, and save her family's past, present, and future.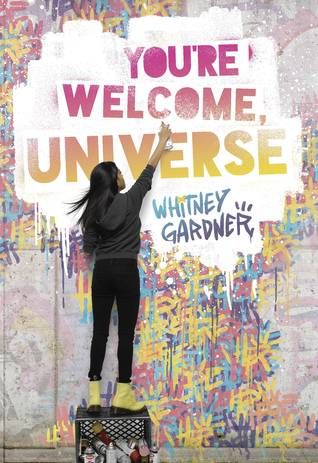 You're Welcome, Universe by Whitney Gardner
When Julia finds a slur about her best friend scrawled across the back of the Kingston School for the Deaf, she covers it up with a beautiful (albeit illegal) graffiti mural.
Her supposed best friend snitches, the principal expels her, and her two mothers set Julia up with a one-way ticket to a "mainstream" school in the suburbs, where she's treated like an outcast as the only deaf student. The last thing she has left is her art, and not even Banksy himself could convince her to give that up.
Out in the 'burbs, Julia paints anywhere she can, eager to claim some turf of her own. But Julia soon learns that she might not be the only vandal in town. Someone is adding to her tags, making them better, showing off—and showing Julia up in the process. She expected her art might get painted over by cops. But she never imagined getting dragged into a full-blown graffiti war.
Want more "3 On A YA Theme" posts? Gotcha covered.