This content contains affiliate links. When you buy through these links, we may earn an affiliate commission.
This week's theme — girls who run — opens itself to so many titles, and I could dig well into the backlist to pull out a wealth of older YA that fit. But I'm going to stick to two titles that came out this year and one title that's a little older, but it was written by a well-known YA author. The girls in these stories run because they either run competitively or it's a way for them to clear their minds. In one of these books, the running is less about the runner and more about why she's doing it.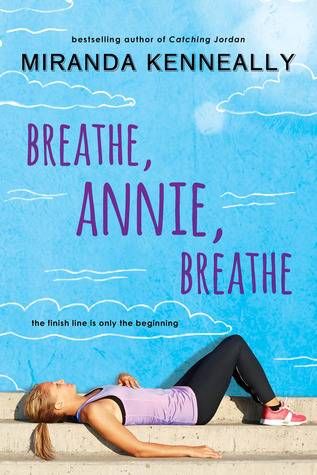 Miranda Kenneally's Breathe, Annie, Breathe is about a girl named Annie who happens to hate running. But as a means of working through grief and guilt over a recent breakup that was followed by the death of the boy she broke up with, she's going to run in a marathon he had been preparing for to honor his memory. Through her training, Annie begins to fall for a new boy and maybe running is much more to her than a physical activity.
Breathe, Annie, Breathe is part of Kenneally's "Hundred Oaks" series. The books within the series can all be read as stand alone companions to one another and in any order.
Take a second to appreciate how much the cover for Laurie Halse Anderson's Catalyst appears to have inspired Breathe, Annie, Breathe. Girls who are exhausted from their running take a break and lay their arms across their bodies.
Anderson's novel follows Kate, a straight-A student with a passion for math, science, and long-distance running. She's taken on a lot of responsibility with her family following the death of her mother, and much of her stress comes not just from that, but also from waiting to hear whether she's gotten into MIT — it's her dream school. Things only get tougher and stranger, though, when Kate's nemesis ends up moving in with her and her family. Everything she thought was perfect isn't, not quite, and Kate's forced to face these challenges she didn't expect to head-on.
Fun fact: this book is set in the same place as Anderson's classic Speak.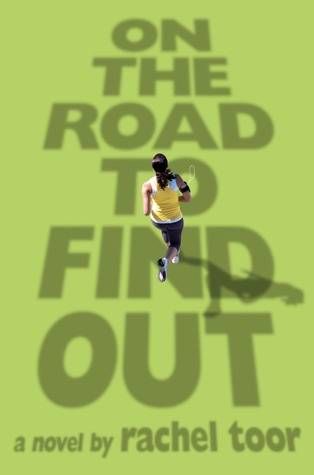 If you were to take one part of Kenneally's novel — say the part about not being a runner at the beginning of the story — and you were to take one part of Anderson's story — say the part about a girl waiting to hear back from her dream college — you'd find yourself with Rachel Toor's On The Road to Find Out.
Alice just learned she didn't get into the college she really wanted to, so she sets out on her first ever run. It's her way to not sit around complaining or feeling sorry for herself. Over the course of the story, she discovers the highs and lows of running and that running, like life, isn't always through a clear or straight course. Bonus: a first romance.
____________________
Expand your literary horizons with New Books!, a weekly newsletter spotlighting 3-5 exciting new releases, hand-picked by our very own Liberty Hardy. Sign up now!