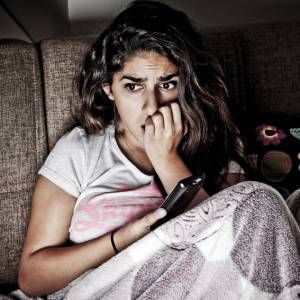 Small details in a book can go a long way. Sometimes, when I sit down to read something and pick up on a small character detail, it sticks with me and when I read that detail again in another book, the books become linked, even if they have nothing to do with one another in terms of theme or genre.
In keeping with highlighting books that fit with the Halloween season this month, I couldn't not talk about three books that have a small, seasonally-appropriate detail in common: teen girls who love horror movies. It seems insignificant, but in the case of all three books, the passion these girls have for horror movies really does play a role in who they are and how they react to the situations in their lives. It doesn't serve as a way to make them quirky or "not like other girls," but instead, it's a characteristic that enhances them or helps propel the plot forward.
I'd love seeing the list of (real) horror movies represented in the pages of these books.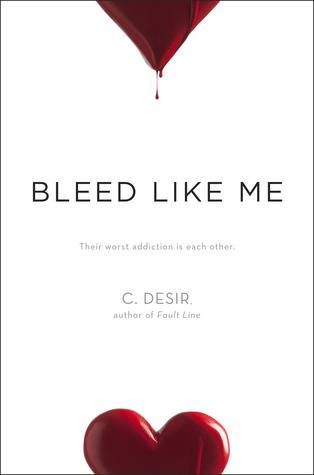 Bleed Like Me is Christa Desir's sophomore novel and it hit the shelves this month. It's a story about a Sid and Nancy-like relationship between Amelia Gannon (just "Gannon") and Michael Brooks (just "Brooks" to Gannon). It's less a story of a destructive romantic relationship and more a story about a relationship forged out of desperation and dependency that builds until it can't hold any longer. Both Gannon and Brooks are broken, aching characters.
Desir isn't afraid to do dark and edgy with her story, which includes sharp depictions of cutting and self-harm. Gannon is the horror movie fanatic in the story, and in many ways, her own life plays out like the worst kind of horror story — one that's reality, rather than fantasy. Those horror films are an escape to her.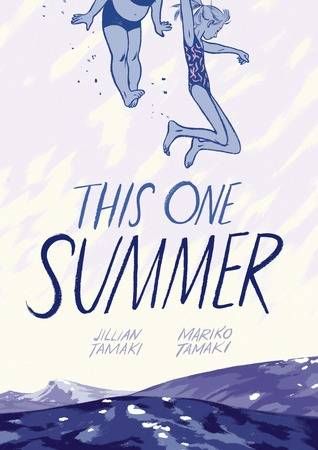 It seems like a pretty standard summer. Rose and her family are on their way to their summer lake house on Awago Beach, and it's not long before she's reunited with her younger friend Windy. But it's not a standard summer. Over the course of those months, the girls discover that life at Awago Beach is far different for those who live there year round than those who come during peak tourist season.
Both Rose and Windy are fans of horror films, and it's when they go to the local corner store to rent scary movies that they first interact with local teens — and cute boys — in a way they had not before. This is a summer where Rose and Windy discover a great deal about sexuality and about not judging people before getting to know who they really are. The illustrations in This One Summer are done in blue on cream-colored pages, and they're as outstanding as the story itself.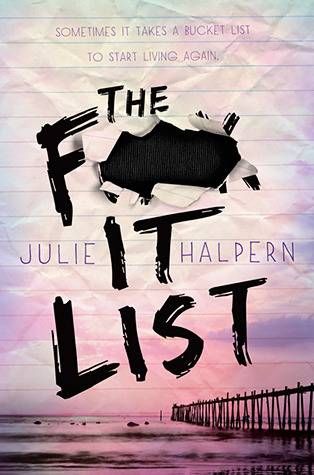 With the edgy side of Desir's novel and the exploration of sexuality in the Tamakis' graphic novel comes Julie Halpern's The F-It List. On the night of Alex's father's funeral, her best friend Becca slept with Alex's boyfriend. It's then Alex knows she has to take a step back from her friendship with Becca and process the loss of her father in a more private way without her. But when the school year begins again and Alex learns that Becca's been diagnosed with cancer, their friendship rekindles — not because Alex feels guilty about her friend's illness but because she missed her deeply.
To help Becca through her illness, Alex does what her best friend asks: she partakes in completing Becca's f-it-rhymes-with-bucket list. The list ranges from eating hot peppers to masturbating to having sex with someone she has real, honest feelings for. This is a solid story about friendship, featuring two memorable, crass, and realistic high school girls.
Alex is the horror movie buff in the book, and it's through her love of scary films that she bonds with Leo, the guy at school she has been crushing on.
Eager for more 3 On A YA Theme Posts? Dig into these:
3 On A YA Theme: Be Ready to Be Scared
3 On A YA Theme: If You Love Watching Supernatural
3 On A YA Theme: YA-Inspired Art
3 On A YA Theme: YA Films on Netflix Instant
3 On A YA Theme: More YA Films on Netflix Instant
3 On A YA Theme: Astral Projection
3 On A YA Theme: Dolls On Covers
3 On A YA Theme: Girls Who Run
3 On A YA Theme: Dystopian YA Nail Polish