This content contains affiliate links. When you buy through these links, we may earn an affiliate commission.
This week's 3 on a YA theme is sponsored by What The Dead Want by Norah Olson.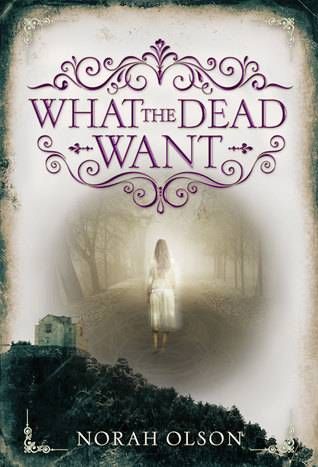 16 -year-old Gretchen's passion for photography came from her mother Mona before she disappeared years ago. When Gretchen's great aunt Esther calls unexpectedly to tell her that she has inherited a mansion on her mother's side of the family in upstate New York, Gretchen understands nothing except that her aunt needs her help. But what she finds there is beyond her imagination. It's full of secrets and ghosts of the past. The mystery of Mona's disappearance and the evil that happened there during the Civil War are inextricably intertwined, and it's up to Gretchen to figure out how…before even more lives are lost.
____________________
Hello, and welcome to Embrace Your Geekiness Day. It's a totally made-up holiday from Wellcat Holidays. Their official description reads . . . "Into dungeon games, comic books and doing vampire dress-up? Spend endless hours going strange places on the internet? You're a geek, and this is the day to roar!"
I could think of no better way to "celebrate" this occasion than to highlight a few YA books where geekery and nerdom are the features of the story. These are books full of game-loving, comic book-reading, cosplaying teenagers who embrace the things they love without shame.
A humble request, both of those who are YA fans, as well as those who might write YA: we need more geeks of color. It's quite possible I'm missing proud black boys who are geeks, but there is certainly a lack of those stories — it's so fabulous to see so many geeky girls embracing their love of things like comics and gaming, but we absolutely need more geeks of color to join in their ranks. If you can think of titles that would fit, and I want geeks where it is a big, open part of their identity, then lay 'em on me.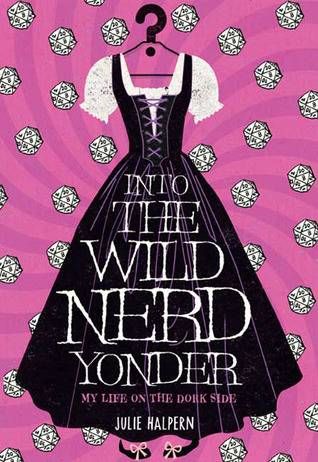 Into The Wild Nerd Yonder by Julie Halpern
It's Jessie's sophomore year of high school. A self-professed "mathelete," she isn't sure where she belongs. Her two best friends have transformed themselves into punks and one of them is going after her longtime crush. Her beloved older brother will soon leave for college (and in the meantime has shaved his mohawk and started dating . . . the prom princess!) . . .
Things are changing fast. Jessie needs new friends. And her quest is a hilarious tour through high-school clique-dom, with a surprising stop along the way—the Dungeons and Dragons crowd, who out-nerd everyone. Will hanging out with them make her a nerd, too? And could she really be crushing on a guy with too-short pants and too-white gym shoes?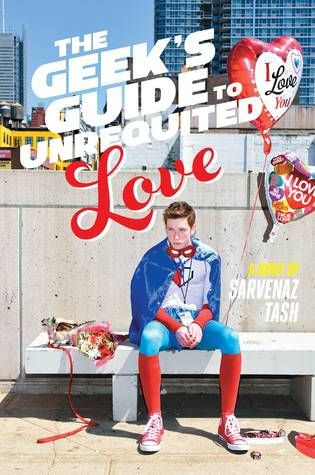 The Geek's Guide to Unrequited Love by Sarvenaz Tash
Peter Parker and Gwen Stacy…
Archie and Veronica…
Althena and Noth…
…Graham and Roxy?
Graham met his best friend, Roxana, when he moved into her neighborhood eight years ago, and she asked him which Hogwarts house he'd be sorted into. Graham has been in love with her ever since.
But now they're sixteen, still neighbors, still best friends. And Graham and Roxy share more than ever—moving on from their Harry Potter obsession to a serious love of comic books.
When Graham learns that the creator of their favorite comic, The Chronicles of Althena, is making a rare appearance at this year's New York Comic Con, he knows he must score tickets. And the event inspires Graham to come up with the perfect plan to tell Roxy how he really feels about her. He's got three days to woo his best friend at the coolest, kookiest con full of superheroes and supervillains. But no one at a comic book convention is who they appear to be…even Roxy. And Graham is starting to realize fictional love stories are way less complicated than real-life ones.
Guy in Real Life by Steve Brezenoff
It is Labor Day weekend in Saint Paul, Minnesota, and boy and girl collide on a dark street at two thirty in the morning: Lesh, who wears black, listens to metal, and plays MMOs; Svetlana, who embroiders her skirts, listens to Björk and Berlioz, and dungeon masters her own RPG. They should pick themselves up, continue on their way, and never talk to each other again.
But they don't.
This is a story of two people who do not belong in each other's lives, who find each other at a time when they desperately need someone who doesn't belong in their lives. A story of those moments when we act like people we aren't in order to figure out who we are. A story of the roles we all play-at school, at home, with our friends, and without our friends-and the one person who might show us what lies underneath it all.
And even though it's a little meta, maybe even a little bit of a cheat to include this one, I am anyway because it's true and fitting and perfect…
Ms. Marvel: No Normal by G. Willow Wilson and Adrian Alphona
Kamala Khan is an ordinary girl from Jersey City — until she's suddenly empowered with extraordinary gifts. But who truly is the new Ms. Marvel? Teenager? Muslim? Inhuman? Find out as she takes the Marvel Universe by storm! When Kamala discovers the dangers of her newfound powers, she unlocks a secret behind them, as well. Is Kamala ready to wield these immense new gifts? Or will the weight of the legacy before her be too much to bear? Kamala has no idea, either. But she's comin' for you, Jersey!
Want more "3 On A YA Theme" posts? Gotcha covered.