This week's 3 On A YA Theme is sponsored by Macmillan.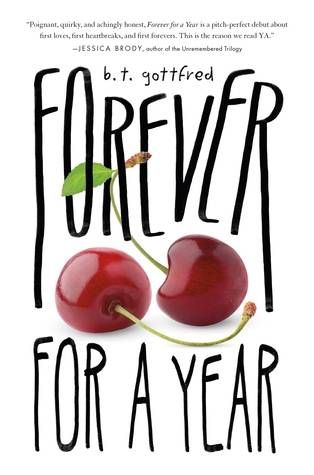 When Carolina and Trevor meet on their first day of school, something draws them to each other. They gradually share first kisses, first touches, first sexual experiences. When they're together, nothing else matters. But one of them will make a choice, and the other a mistake, that will break what they thought was unbreakable. Both will wish that they could fall in love again for the first time . . . but first love, by definition, can't happen twice.
Told in Carolina and Trevor's alternating voices, this is an up-close-and-personal story of two teenagers falling in love for the first time, and discovering it might not last forever.
LEARN MORE
Learn more on B.T. Gottfred's Tumblr
Follow the author on Twitter, Facebook, and Instagram
____________________
One reason so many readers, especially adults, love YA fiction is that so much of the focus is on firsts. There's the first experiences of independence. The first experiences of making life-impacting decisions. And, of course, there's the all-consuming experience for many of first love.
For today's 3 On A YA Theme, I thought it would be worthwhile to highlight three solid YA books that feature a first love. Rather than stick to the ones we all know already — think your Eleanor and Park and your Forever — I'm going to look a little deeper and outside the expected picks. Sometimes these first loves end with happily ever after, and sometimes they end with disaster. But what matters is that that first love….it's a journey and discovery.
Since I can only feature three titles, I'd love to know what your favorite first love stories in YA are, too. What book takes you back to those first kisses, first crushes, and first all-consuming feelings?
The "Summer" series by Jenny Han
So this series, which wrapped up a couple of years ago, might be well-known to many YA readers. For others, though, this trilogy is the epitome of first love(s) and full of heart-warming and heart-wrenching moments. If you haven't picked it up, it's a must in the world of first love stories. Here's the description of the first book, The Summer I Turned Pretty:
Belly measures her life in summers. Everything good, everything magical happens between the months of June and August. Winters are simply a time to count the weeks until the next summer, a place away from the beach house, away from Susannah, and most importantly, away from Jeremiah and Conrad. They are the boys that Belly has known since her very first summer–they have been her brother figures, her crushes, and everything in between. But one summer, one terrible and wonderful summer, the more everything changes, the more it all ends up just the way it should have been all along.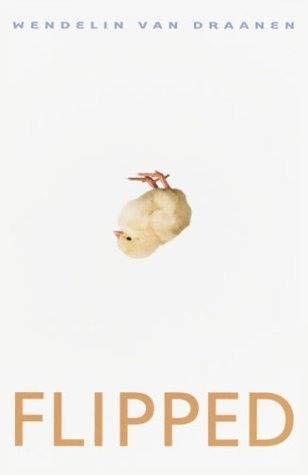 Flipped by Wendelin Van Draanen
How about a romantic tale told from both sides of the relationship, with a dash of humor alongside heart?
The first time Juli Baker saw Bryce Loski, she flipped. The first time Bryce saw Juli, he ran. That's pretty much the pattern for these two neighbors until the eighth grade, when, just as Juli is realizing Bryce isn't as wonderful as she thought, Bryce is starting to see that Juli is pretty amazing. How these two teens manage to see beyond the surface of things and come together makes for a comic and poignant romance.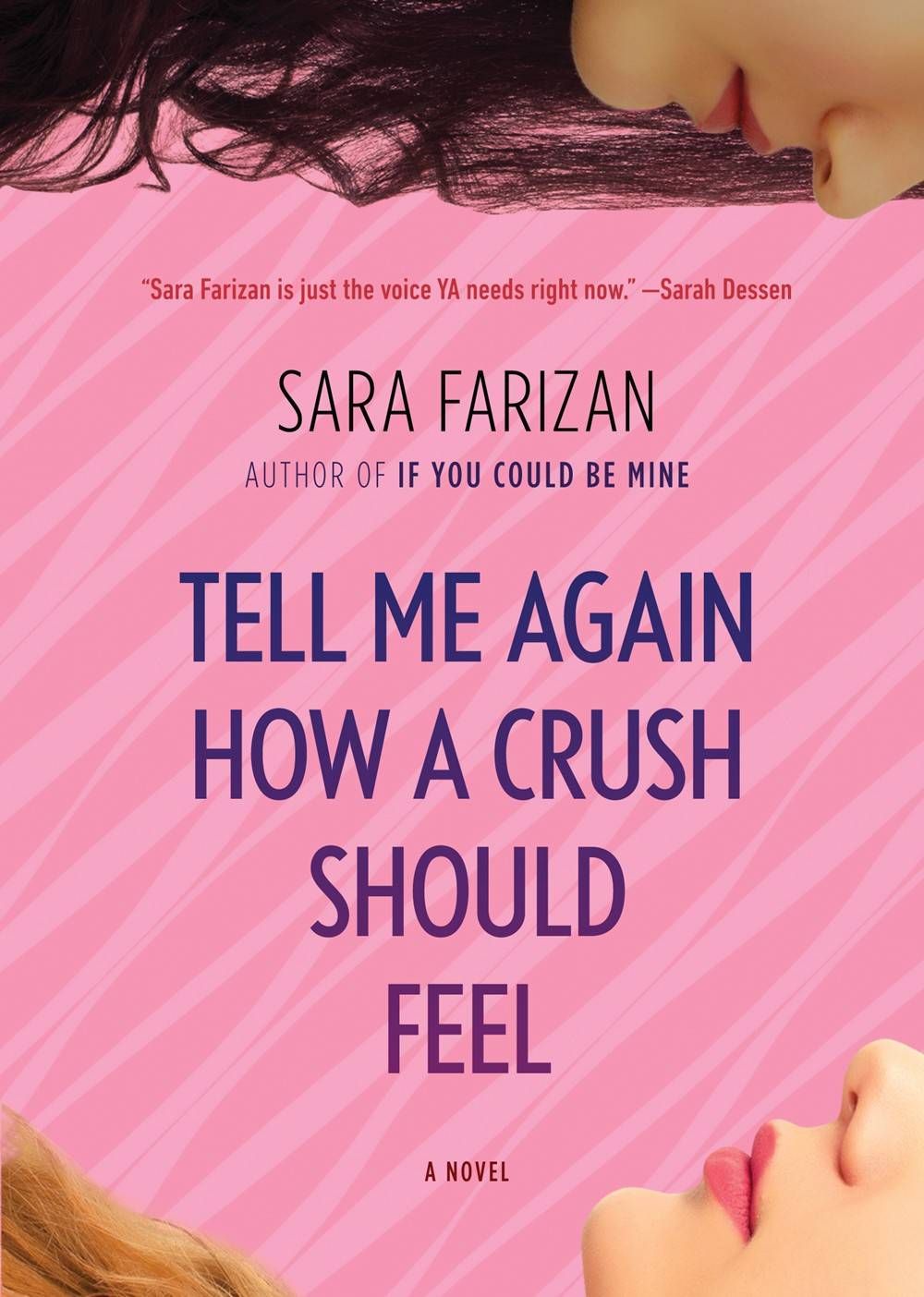 Tell Me Again How A Crush Should Feel by Sara Farizan
How about a first crush that leads into a first love? This female/female romance is tender, heart-warming, and will bring you every feeling you can imagine.
High-school junior Leila has made it most of the way through Armstead Academy without having a crush on anyone, which is something of a relief. Her Persian heritage already makes her different from her classmates; if word got out that she liked girls, life would be twice as hard. But when a sophisticated, beautiful new girl, Saskia, shows up, Leila starts to take risks she never thought she would, especially when it looks as if the attraction between them is mutual. Struggling to sort out her growing feelings and Saskia's confusing signals, Leila confides in her old friend, Lisa, and grows closer to her fellow drama tech-crew members, especially Tomas, whose comments about his own sexuality are frank, funny, wise, and sometimes painful. Gradually, Leila begins to see that almost all her classmates are more complicated than they first appear to be, and many are keeping fascinating secrets of their own.
One Man Guy by Michael Barakiva
By now you've noted I've included more than three titles…but I thought it was necessary to also include a male-male romance on this list, too. This is another title that will bring laughs along with its romantic sighs (sighhhhh, you know what that means!).
Alek Khederian should have guessed something was wrong when his parents took him to a restaurant. Everyone knows that Armenians never eat out. Between bouts of interrogating the waitress and criticizing the menu, Alek's parents announce that he'll be attending summer school in order to bring up his grades. Alek is sure this experience will be the perfect hellish end to his hellish freshman year of high school. He never could've predicted that he'd meet someone like Ethan.
Ethan is everything Alek wishes he were: confident, free-spirited, and irreverent. He can't believe a guy this cool wants to be his friend. And before long, it seems like Ethan wants to be more than friends. Alek has never thought about having a boyfriend—he's barely ever had a girlfriend—but maybe it's time to think again.
Want more 3 On A YA Theme posts? You can see them all right here.