This content contains affiliate links. When you buy through these links, we may earn an affiliate commission.
This edition of "3 On A YA Theme" is sponsored by With Malice.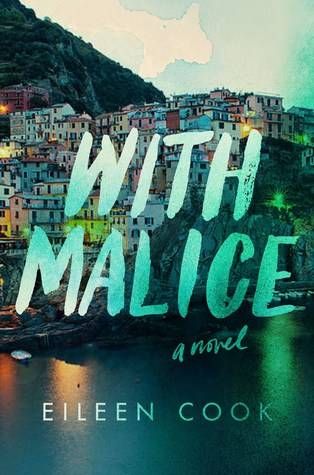 Eighteen-year-old Jill Charron wakes up in a hospital room, leg in a cast, stitches in her face, and a big blank canvas where the last six weeks should be. She comes to discover she was involved in a fatal accident while on a school trip in Italy three days previous but was jetted home by her affluent father in order to receive quality care. Care that includes a lawyer. And a press team. Because maybe the accident . . . wasn't an accident. Wondering not just what happened but what she did, Jill tries to piece together the events of the past six weeks before she loses her thin hold on her once-perfect life.
____________________
With Malice has been on my radar for a bit, in part because it's a book that's been compared to Gone Girl but for the YA set. I wrote about three YA books with that same pitch last fall, talking about some that really nailed the female-centered thriller well and some that weren't quite as compelling as they could be.
Since this is a trend that's not slowing down in the YA world, I thought it'd be worth doing a round-up of recent titles that fit the female-driven thriller category, or as they're known by shorthand, "YA takes on Gone Girl." These might not all really be read alikes to Flynn's title, but they should appeal to readers who want fast-paced, action-driven stories that put girls front and center.
It's worth noting that this list is very white. I'd love any suggestions of recent (late 2015 through this year) YA titles that are female-driven thrillers featuring main characters of color, besides the sequel to EE Cooper's Vanished.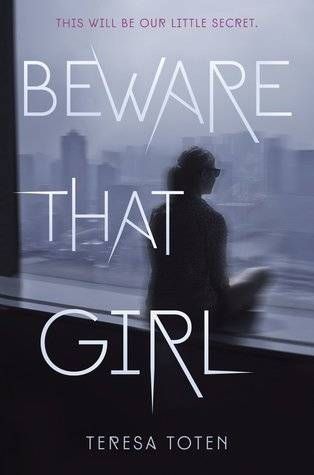 Beware That Girl by Teresa Toten
The Haves. The Have-Nots. Kate O'Brian appears to be a Have-Not. Her whole life has been a series of setbacks she's had to snake her way out of—some more sinister than others. But she's determined to change that. She's book smart. She's street-smart. Oh, and she's also a masterful liar.
As the scholarship student at the Waverly School in NYC, Kate has her work cut out for her: her plan is to climb the social ladder and land a spot at Yale. She's already found her "people" among the senior class "it" girls—specifically in the cosseted, mega-wealthy yet deeply damaged Olivia Sumner. As for Olivia, she considers Kate the best friend she's always needed, the sister she never had.
When the handsome and whip-smart Mark Redkin joins the Waverly administration, he immediately charms his way into the faculty's and students' lives—becoming especially close to Olivia, a fact she's intent on keeping to herself. It becomes increasingly obvious that Redkin poses a threat to Kate, too, in a way she can't reveal—and can't afford to ignore. How close can Kate and Olivia get to Mark without having to share their dark pasts?
The Safest Lies by Megan Miranda
Kelsey was raised to see danger everywhere. Her mother hasn't set foot outside their front door in seventeen years, since she escaped from her kidnappers with Kelsey growing inside her.
Kelsey knows she's supposed to keep a low profile for their own protection, but that plan is shattered when she drives off a cliff and is rescued by volunteer firefighter and classmate Ryan Baker.
A few days later, she arrives home to face her greatest fear: her mother is missing. She and her mother have drilled for all contingencies—except this one. Luckily, Ryan is as skilled at emergency rescues as Kelsey is at escape and evasion.
To have a chance at a future, Kelsey will have to face all her darkest fears. Because someone is coming for her.
And the truth about the past may end up being the most dangerous thing of all.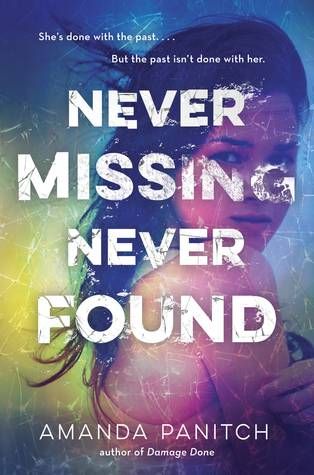 Never Missing Never Found by Amanda Panitch (June 28)
Some choices change everything. Scarlett chose to run. And the consequences will be deadly.
Stolen from her family as a young girl, Scarlett was lucky enough to eventually escape her captor. Now a teen, she's starting a summer job at an amusement park. There are cute boys, new friends, and the chance to finally have a normal life.
Her first day on the job, Scarlett is shocked to discover that a girl from the park has gone missing. Old memories come rushing back. And now as she meets her new coworkers, one of the girls seems strangely familiar. When Scarlett chose to run all those years ago, what did she set into motion? And when push comes to shove, how far will she go to uncover the truth . . . before it's too late?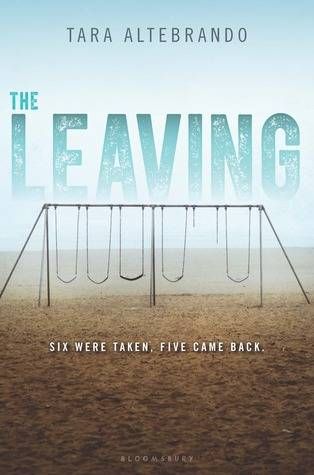 The Leaving by Tara Altebrando
Six were taken. Eleven years later, five come back–with no idea of where they've been.
Eleven years ago, six kindergarteners went missing without a trace. After all that time, the people left behind moved on, or tried to.
Until today. Today five of those kids return. They're sixteen, and they are . . . fine. Scarlett comes home and finds a mom she barely recognizes, and doesn't really recognize the person she's supposed to be, either. But she thinks she remembers Lucas. Lucas remembers Scarlett, too, except they're entirely unable to recall where they've been or what happened to them. Neither of them remember the sixth victim, Max. He doesn't come back. Everyone wants answers. Most of all Max's sister Avery, who needs to find her brother–dead or alive–and isn't buying this whole memory-loss story.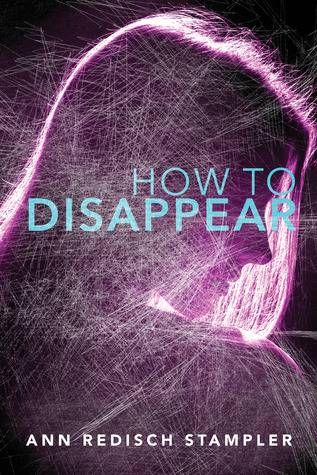 How to Disappear by Ann Redish Stampler (June 14)
Nicolette Holland is the girl everyone likes. Up for adventure. Loyal to a fault. And she's pretty sure she can get away with anything…until a young woman is brutally murdered in the woods near Nicolette's house. Which is why she has to disappear.
Jack Manx has always been the stand-up guy with the killer last name. But straight A's and athletic trophies can't make people forget that his father was a hit man and his brother is doing time for armed assault. Just when Jack is about to graduate from his Las Vegas high school and head east for college, his brother pulls him into the family business with inescapable instructions: find this ruthless Nicolette Holland and get rid of her. Or else Jack and everyone he loves will pay the price.
As Nicolette and Jack race to outsmart each other, tensions—and attractions—run high. Told in alternating voices, this tightly plotted mystery and tense love story challenges our assumptions about right and wrong, guilt and innocence, truth and lies.
Pasadena by Sherri L Smith (September 13)
Bad things happen everywhere. Even in the land of sun and roses.
When Jude's best friend is found dead in a swimming pool, her family calls it an accident. Her friends call it suicide. But Jude calls it what it is: murder. And someone has to pay.
Now everyone is a suspect–family and friends alike. And Jude is digging up the past like bones from a shallow grave. Anything to get closer to the truth. But that's the thing about secrets. Once they start turning up, nothing is sacred. And Jude's got a few skeletons of her own.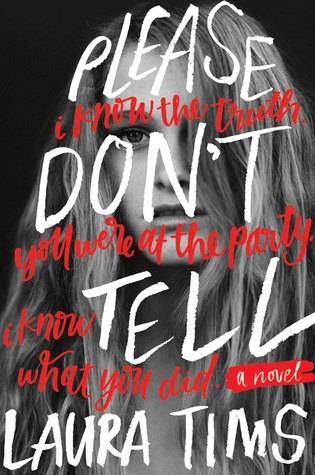 Please Don't Tell by Laura Tims
Joy killed Adam Gordon—at least, that's what she thinks. The night of the party is hazy at best. But she knows what Adam did to her twin sister, Grace, and she knows he had to pay for it.
What Joy doesn't expect is that someone else saw what happened. And one night a note is shoved through her open window, threatening Joy that all will be revealed. Now the anonymous blackmailer starts using Joy to expose the secrets of their placid hometown. And as the demands escalate, Joy must somehow uncover the blackmailer's identity before Joy is forced to make a terrible choice.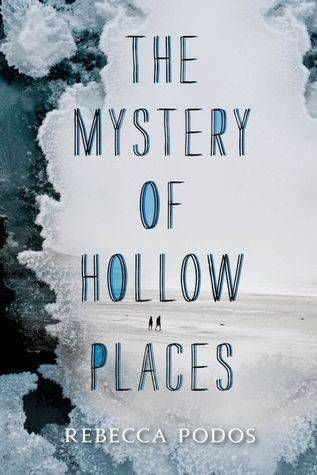 The Mystery of Hollow Places by Rebecca Podos
All Imogene Scott knows of her mother is the bedtime story her father told her as a child. It's the story of how her parents met: he, a forensic pathologist, she, a mysterious woman who came to identify a body. A woman who left Imogene and her father when Imogene was a baby, a woman who was always possessed by a powerful loneliness, a woman who many referred to as "troubled waters."
Now Imogene is seventeen, and her father, a famous author of medical mysteries, has struck out in the middle of the night and hasn't come back. Neither Imogene's stepmother nor the police know where he could've gone, but Imogene is convinced he's looking for her mother. And she decides it's up to her to put to use the skills she's gleaned from a lifetime of reading her father's books to track down a woman she's only known in stories in order to find him and, perhaps, the answer to the question she's carried with her for her entire life.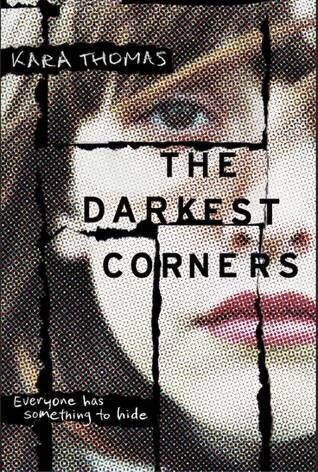 The Darkest Corners by Kara Thomas
There are ghosts around every corner in Fayette, Pennsylvania. Tessa left when she was nine and has been trying ever since not to think about it after what happened there that last summer. Memories of things so dark will burn themselves into your mind if you let them.
Callie never left. She moved to another house, so she doesn't have to walk those same halls, but then Callie always was the stronger one. She can handle staring into the faces of her demons—and if she parties hard enough, maybe one day they'll disappear for good.
Tessa and Callie have never talked about what they saw that night. After the trial, Callie drifted and Tessa moved, and childhood friends just have a way of losing touch.
But ever since she left, Tessa has had questions. Things have never quite added up. And now she has to go back to Fayette—to Wyatt Stokes, sitting on death row; to Lori Cawley, Callie's dead cousin; and to the one other person who may be hiding the truth.
Only the closer Tessa gets to the truth, the closer she gets to a killer—and this time, it won't be so easy to run away.
Want more "3 On A YA Theme" posts? Gotcha covered.