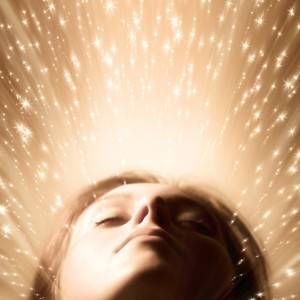 This content contains affiliate links. When you buy through these links, we may earn an affiliate commission.
This week's 3 On a YA Theme is sponsored by The Emperor of Any Place by Tim Wynne-Jones.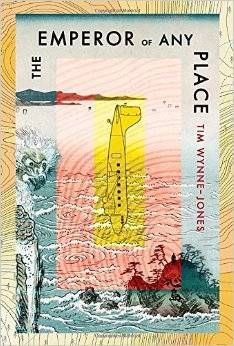 When Evan's father dies suddenly, Evan finds a hand-bound yellow book on his desk—a book his dad had been reading when he passed away. The book is the diary of a Japanese soldier stranded on a small Pacific island in WWII. Why was his father reading it? What is in this account that Evan's grandfather, whom Evan has never met before, fears so much that he will do anything to prevent its being seen? And what could this possibly mean for Evan? In a pulse-quickening mystery evoking the elusiveness of truth and the endurance of wars passed from father to son, this engrossing novel is a suspenseful, at times terrifying read from award-winning author Tim Wynne-Jones.
____________________
One of my favorite things to pick up on in YA lit are what I like to call "microtrends." These are commonalities among a few books published within a short period of time — a year or even just a few months — that are sort of odd but noteworthy. They aren't full-blown trends, often because they don't explore the idea in the same way, but they've got something unique in common worth paying attention to. These microtrends are neat because they can lead to connections among books that might otherwise never be associated with one another.
This fall, there's a really interesting microtrend in YA fiction about dreams. And it's not just dreams as in what an individual wants to pursue or dreams that haunt a character. These are stories where characters are dream benders, dream weavers, and actively engaged in a dream world. If you're a fan of fantasy YA, then you'll want to pick these up.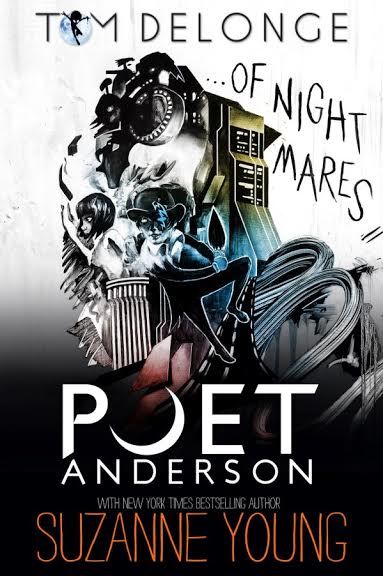 Poet Anderson of Nightmares by Tom DeLonge and Suzanne Young
Jonas Anderson and his older brother Alan are Lucid Dreamers. But after a car accident lands Alan in a coma, Jonas sets out into the Dream World in an attempt to find his brother and wake him up. What he discovers instead is an entire shared consciousness where fear comes to life as a snarling beast called a Night Terror, and a creature named REM is bent on destruction and misery, devouring the souls of the strongest dreamers. With the help of a Dream Walker—a guardian of the dreamscape, Jonas must face his fears, save his brother, and become who he was always meant to be: Poet Anderson.
(Zoom in on this cover — it looks like a skull from far away, but when you look closer, it's two people!)
(Also, that IS Tom DeLonge of Blink 182)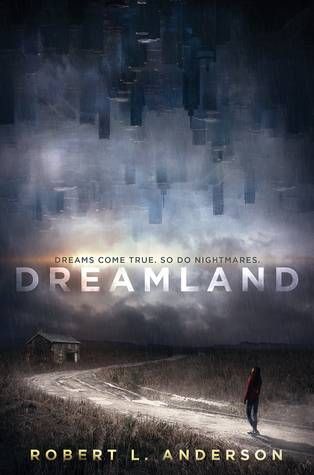 Dreamland by Robert L. Anderson
Odea Donahue has been able to travel through people's dreams since she was six years old. Her mother taught her the three rules of walking: Never interfere. Never be seen. Never walk the same person's dream more than once. Dea has never questioned her mother, not about the rules, not about the clocks or the mirrors, not about moving from place to place to be one step ahead of the unseen monsters that Dea's mother is certain are right behind them.
Then a mysterious new boy, Connor, comes to town and Dea finally starts to feel normal. As Connor breaks down the walls that she's had up for so long, he gets closer to learning her secret. For the first time she wonders if that's so bad. But when Dea breaks the rules, the boundary between worlds begins to deteriorate. How can she know what's real and what's not?
Dreamstrider by Lindsay Smith
A high-concept, fantastical espionage novel set in a world where dreams are the ultimate form of political intelligence.
Livia is a dreamstrider. She can inhabit a subject's body while they are sleeping and, for a short time, move around in their skin. She uses her talent to work as a spy for the Barstadt Empire. But her partner, Brandt, has lately become distant, and when Marez comes to join their team from a neighborhing kingdom, he offers Livia the option of a life she had never dared to imagine. Livia knows of no other dreamstriders who have survived the pull of Nightmare. So only she understands the stakes when a plot against the Empire emerges that threatens to consume both the dreaming world and the waking one with misery and rage.
Want more "3 On A YA Theme" posts? Gotcha covered.