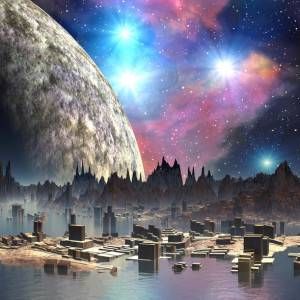 This content contains affiliate links. When you buy through these links, we may earn an affiliate commission.
Did you know that May is Short Story Month? There are many ways to "take part" in the unofficial celebration of the short story, and for many readers, one way is to spend each day reading just one short story (or spending a weekend and reading a handful of them).
In honor of the short form of storytelling, I thought it would be worthwhile to devote a handful of the next "3 on a YA Theme" posts to short story collections in the YA sphere. There are a ton of them, on just about any topic imaginable. They're a nice way to get an introduction to an author, a deep dive into a topic of interest, and they can often serve as a perfect palate cleanser between bigger reads. I know I've found new authors through short stories in various anthologies, and I've been able to enjoy the short works of favorite authors through them, too.
Let's start with diversity — here are three great diverse YA speculative fiction short story collections. Get ready to go to outer space, explore various mysteries, wander through fantasy lands, and more. All three of these are anthologies, so they're filled with stories by a wide range of authors, rather than a collection of stories by one author.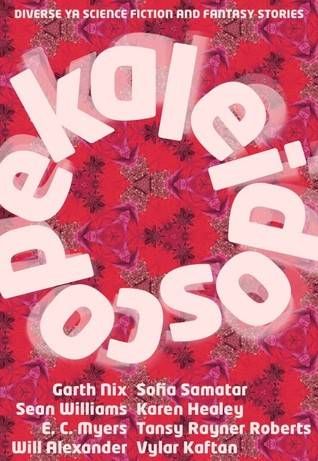 Kaleidoscope edited by Alisa Krasnostein and Julia Rios
What do a disabled superhero, a time-traveling Chinese-American figure skater, and a transgendered animal shifter have in common? They're all stars of Kaleidoscope stories! Kaleidoscope collects fun, edgy, meditative, and hopeful YA science fiction and fantasy with diverse leads. These twenty original stories tell of scary futures, magical adventures, and the joys and heartbreaks of teenage life. Featuring New York Times bestselling and award winning authors along with newer voices: Garth Nix, Sofia Samatar, William Alexander, Karen Healey, E.C. Myers, Tansy Rayner Roberts, Ken Liu, Vylar Kaftan, Sean Williams, Amal El-Mohtar, Jim C. Hines, Faith Mudge, John Chu, Alena McNamara, Tim Susman, Gabriela Lee, Dirk Flinthart, Holly Kench, Sean Eads, and Shveta Thakrar.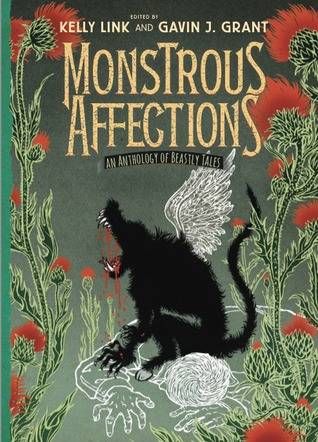 Monstrous Affections edited by Kelly Link and Gavin J. Grant
Predatory kraken that sing with – and for – their kin; band members and betrayed friends who happen to be demonic; harpies as likely to attract as to repel. Welcome to a world where humans live side-by-side with monsters, from vampires both nostalgic and bumbling, to an eight-legged alien who makes tea. Here you'll find mercurial forms that burrow into warm fat, spectral boy toys, a Maori force of nature, a landform that claims lives, and an architect of hell on earth. Through these, and a few monsters that defy categorization, some of today's top young-adult authors explore ambition and sacrifice, loneliness and rage, love requited and avenged, and the boundless potential for connection, even across extreme borders.
With Monstrous Stories By
M. T. Anderson
Paolo Bacigalupi
Nathan Ballingrud
Holly Black
Sarah Rees Brennan
Cassandra Clare
Nalo Hopkinson
Dylan Horrocks
Nik Houser
Alice Sola Kim
Kathleen Jennings
Joshua Lewis
Kelly Link
Patrick Ness
G. Carl Purcell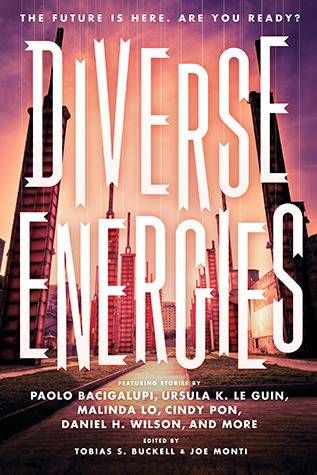 Diverse Energies edited by Tobias S. Buckell and Joe Monti
In a world gone wrong, heroes and villains are not always easy to distinguish and every individual has the ability to contribute something powerful.
In this stunning collection of original and rediscovered stories of tragedy and hope, the stars are a diverse group of students, street kids, good girls, kidnappers, and child laborers pitted against their environments, their governments, differing cultures, and sometimes one another as they seek answers in their dystopian worlds. Take a journey through time from a nuclear nightmare of the past to society's far future beyond Earth with these eleven stories by masters of speculative fiction. Includes stories by Paolo Bacigalupi, Ursula K. Le Guin, Malinda Lo, Cindy Pon, Daniel H. Wilson, and more.
Want more "3 On A YA Theme" posts? Here you go!

____________________
Book Riot Live is coming! Join us for a two-day event full of books, authors, and an all around good time. It's the convention for book lovers that we've always wanted to attend. So we are doing it ourselves.