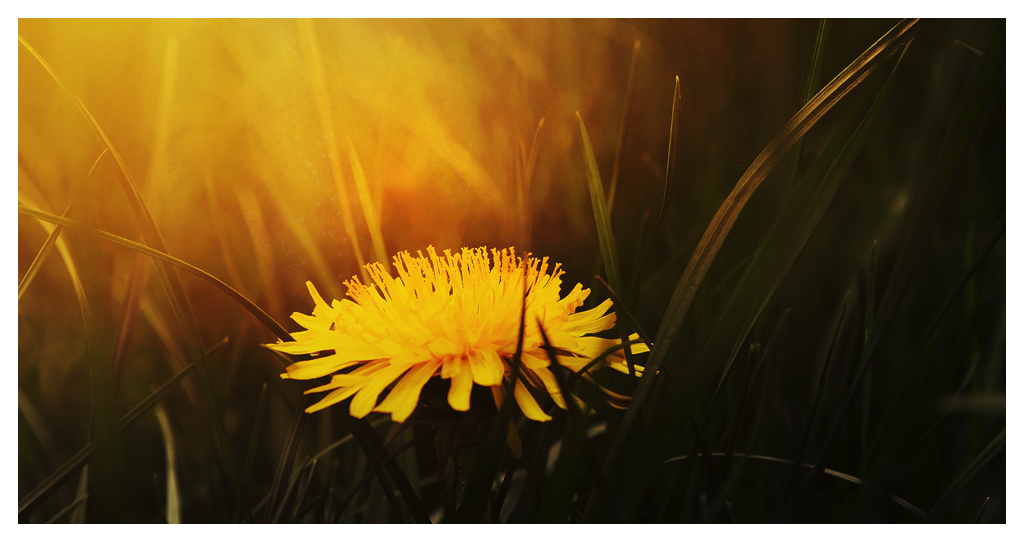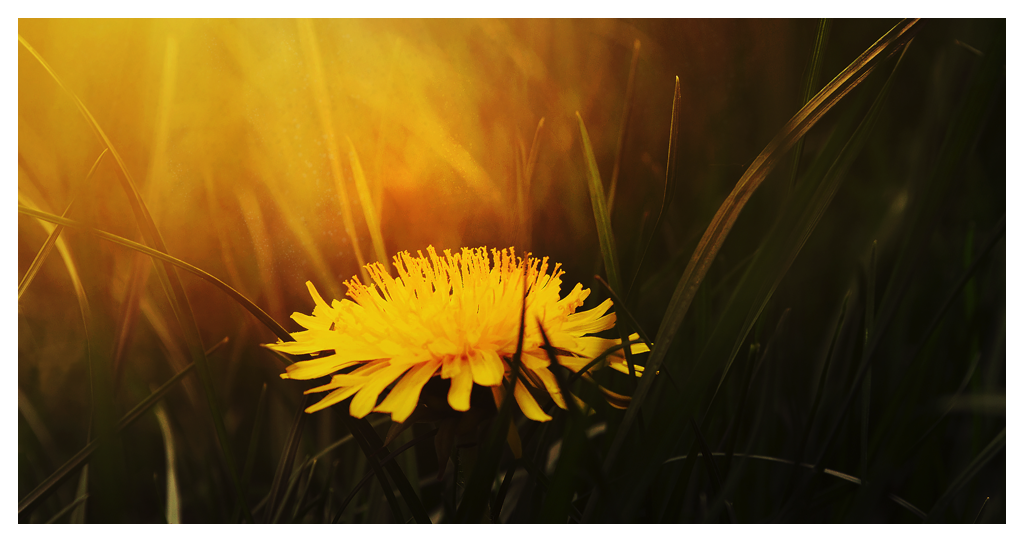 This content contains affiliate links. When you buy through these links, we may earn an affiliate commission.
This week's "3 On A YA Theme" is sponsored by Toward A Secret Sky by Heather Maclean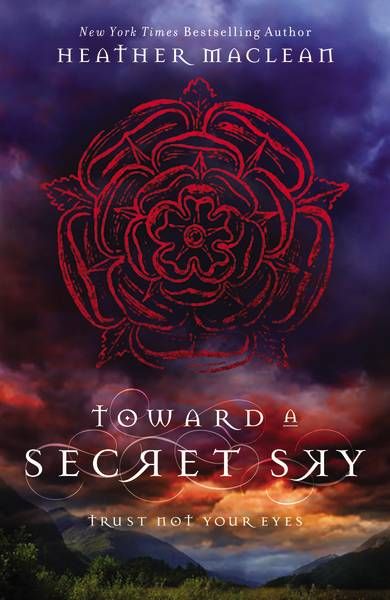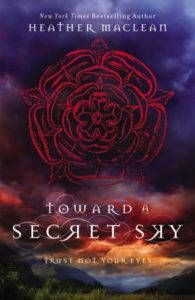 Toward A Secret Sky by New York Times bestselling author Heather Maclean is a fast-paced thriller that mixes reality with possibility, blending an epic romance with a breathless flight through the highlands of Scotland, the secret city under London, and history itself.
____________________
When pulling these posts together, I like to do what I did when creating programs for teens in the library: I dig into the holiday insights calendars sprinkled around the internet. Most of the time, the "holidays" are silly and don't have relevance to YA books. Other times, the "holidays" are silly and don't have relevance to YA books and yet, all I want to do is make them relevant to YA books.
Thus, today's theme.
Did you know that April 5 is National Dandelion Day? If you're anywhere in a colder climate, you're probably itching for spring if it hasn't already been slowly crawling on out. Here in my part of the Midwest, we're finally seeing the beginning of flowering buds, the birds are making their new nests around the house, and the first bees of the season are dancing. It seems only fitting that National Dandelion Day is worth noting because it's a signal of the change in season.
How does this relate to YA?
Book covers, of course.
Here's a round-up of YA books featuring dandelions on the cover. Though I always make it a priority to highlight inclusive titles in these posts, this one is a little trickier: there are so few dandelion book covers that the ability to find titles written by or featuring a character of color is challenging. If you can think of any besides what I've found, please drop 'em into the comments for me.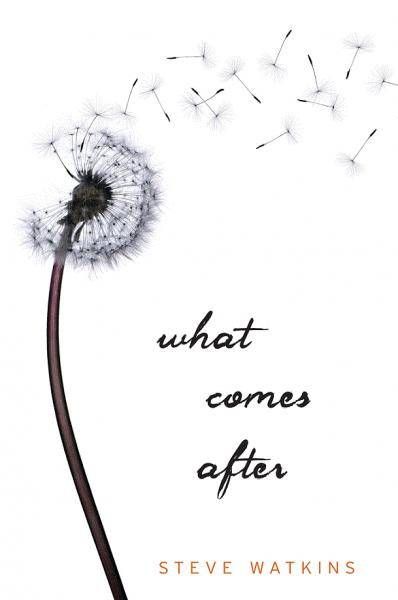 What Comes After by Steve Watkins
After her veterinarian dad dies, sixteen-year-old Iris Wight must leave her beloved Maine to live on a North Carolina farm with her hardbitten aunt and a cousin she barely knows. Iris, a vegetarian and animal lover, immediately clashes with Aunt Sue, who mistreats the livestock, spends Iris's small inheritance, and thinks nothing of striking Iris for the smallest offense. Things come to a head when Iris sets two young goats free to save them from slaughter, and an enraged Aunt Sue orders her brutish son, Book, to beat Iris senseless – a horrific act that lands Book and his mother in jail. Sent to live with an offbeat foster family and their "dooking" ferrets, Iris must find a way to take care of the animals back at the farm, even if it means confronting Aunt Sue. Powerful and deeply moving, this compelling novel affirms the redemptive power of animals and the resilience of the human spirit.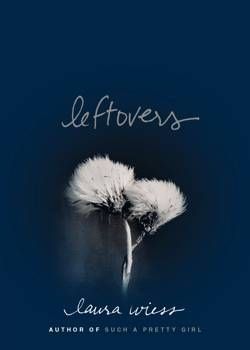 Leftovers by Laura Wiess
Blair and Ardith are best friends who have committed an unforgivable act in the name of love and justice. But in order to understand what could drive two young women to such extreme measures, first you'll have to understand why. You'll have to listen as they describe parents who are alternately absent and smothering, classmates who mock and shun anyone different, and young men who are allowed to hurt and dominate without consequence. You will have to learn what it's like to be a teenage girl who locks her bedroom door at night, who has been written off by the adults around her as damaged goods. A girl who has no one to trust except the one person she's forbidden to see. You'll have to understand what it's really like to be forgotten and abandoned in America today.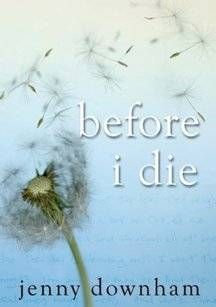 Before I Die by Jenny Downham
Tessa has just months to live. Fighting back against hospital visits, endless tests, and drugs with excruciating side effects, Tessa compiles a list. It's her To Do Before I Die list. And number one is Sex. Released from the constraints of "normal" life, Tessa tastes new experiences to make her feel alive while her failing body struggles to keep up. Tessa's feelings, her relationships with her father and brother, her estranged mother, her best friend, and her new boyfriend, are all painfully crystallized in the precious weeks before Tessa's time runs out.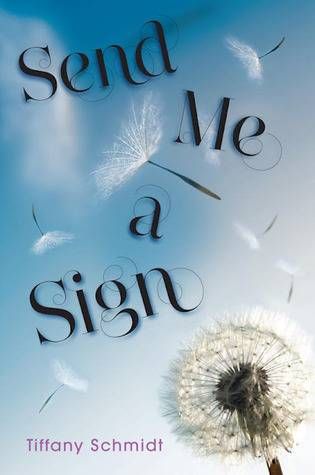 Send Me A Sign by Tiffany Schmidt
Mia is always looking for signs. A sign that she should get serious with her soccer-captain boyfriend. A sign that she'll get the grades to make it into an Ivy-league school. One sign she didn't expect to look for was: "Will I survive cancer?" It's a question her friends would never understand, prompting Mia to keep her illness a secret. The only one who knows is her lifelong best friend, Gyver, who is poised to be so much more. Mia is determined to survive, but when you have so much going your way, there is so much more to lose.
Flawed by Kate Avelynn
Sarah O'Brien is alive because of the pact she and her brother made twelve years ago — James will protect her from their violent father if she promises to never leave him. For years, she's watched James destroy his life to save hers. If all he asks for in return is her affection, she'll give it freely.
Until, with a tiny kiss and a broken mind, he asks for more than she can give.
Sam Donavon has been James' best friend — and the boy Sarah's had a crush on — for as long as she can remember. As their forbidden relationship deepens, Sarah knows she's in trouble. Quiet, serious Sam has decided he's going to save her. Neither of them realizes James is far more unstable than her father ever was, or that he's not about to let Sarah forget her half of the pact.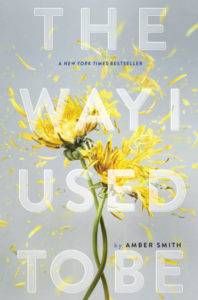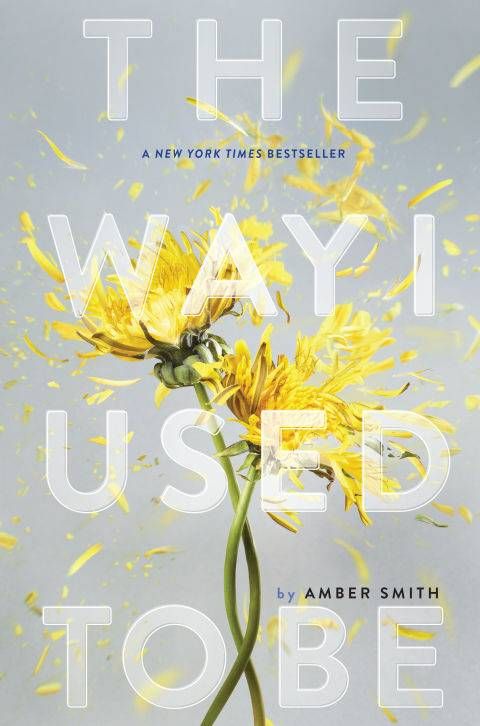 The Way I Used To Be by Amber Smith
Eden was always good at being good. Starting high school didn't change who she was. But the night her brother's best friend rapes her, Eden's world capsizes.
What was once simple, is now complex. What Eden once loved—who she once loved—she now hates. What she thought she knew to be true, is now lies. Nothing makes sense anymore, and she knows she's supposed to tell someone what happened but she can't. So she buries it instead. And she buries the way she used to be.
Told in four parts—freshman, sophomore, junior, and senior year—this provocative debut reveals the deep cuts of trauma. But it also demonstrates one young woman's strength as she navigates the disappointment and unbearable pains of adolescence, of first love and first heartbreak, of friendships broken and rebuilt, and while learning to embrace a power of survival she never knew she had hidden within her heart.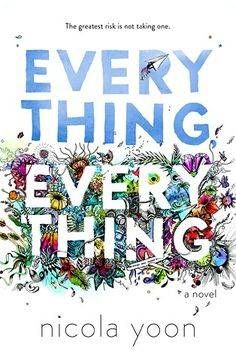 Everything Everything by Nicola Yoon
My disease is as rare as it is famous. Basically, I'm allergic to the world. I don't leave my house, have not left my house in seventeen years. The only people I ever see are my mom and my nurse, Carla.
But then one day, a moving truck arrives next door. I look out my window, and I see him. He's tall, lean and wearing all black—black T-shirt, black jeans, black sneakers, and a black knit cap that covers his hair completely. He catches me looking and stares at me. I stare right back. His name is Olly.
Maybe we can't predict the future, but we can predict some things. For example, I am certainly going to fall in love with Olly. It's almost certainly going to be a disaster.
Want more "3 On A YA Theme" posts? Gotcha covered.