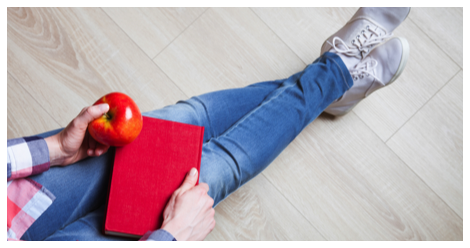 Newsletter 1
3 On A YA Theme: Complete Fantasy Series To Pick Up ASAP
This content contains affiliate links. When you buy through these links, we may earn an affiliate commission.
This week's "3 On A YA Theme" is sponsored by The Beauty of Darkness.
Lia and Rafe have escaped Venda, and the path before them is winding and dangerous–what will happen now? This third and final book in the Remnant Chronicles is not to be missed. New York Times-bestselling author Mary E. Pearson's combination of intrigue, suspense, romance, and action makes this a riveting page-turner that you won't be able to put down!
---
I'm not a big fantasy reader. I love some fantasy — fairy tale spins, horror, books that flirt with magic — but one of the things that makes fantasy reading challenging for me is how many of the fantasy books in YA are part of a series. I know myself well enough to know that when I start a book and I like it, I'll want the next one immediately. So waiting six months or a year or longer feels never-ending, and the opportunity to forget key plot points is great.
Do you have this same challenge?
Perhaps I have a solution here: let's take a look at three YA fantasy series that have their final volume out as of this year, either right now or in the very near future. There's little or no wait time on these series, meaning you can pick them up as a whole right now and read them in one large gulp. Some are trilogies, but not all of them are.
For the sake of simplicity, all descriptions of the series below are for the first book. Likewise, links will take you to that initial title in the series since you'd want to start right at the beginning.
Also worth noting that Mary E. Pearson's badass "Remnant Chronicles," the sponsor title for this post, is complete and worth picking up, too, though I've left it off this list (variety!).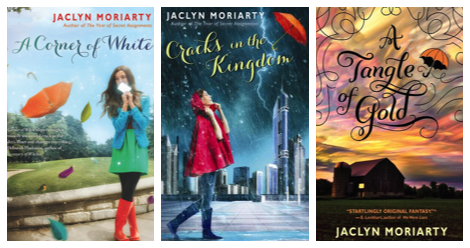 "The Colors of Madeleine" series by Jaclyn Moriarty
This is a tale of missing persons. Madeleine and her mother have run away from their former life, under mysterious circumstances, and settled in a rainy corner of Cambridge (in our world).
Elliot, on the other hand, is in search of his father, who disappeared on the night his uncle was found dead. The talk in the town of Bonfire (in the Kingdom of Cello) is that Elliot's dad may have killed his brother and run away with the Physics teacher. But Elliot refuses to believe it. And he is determined to find both his dad and the truth.
As Madeleine and Elliot move closer to unraveling their mysteries, they begin to exchange messages across worlds — through an accidental gap that hasn't appeared in centuries. But even greater mysteries are unfolding on both sides of the gap: dangerous weather phenomena called "color storms;" a strange fascination with Isaac Newton; the myth of the "Butterfly Child," whose appearance could end the droughts of Cello; and some unexpected kisses
"Four Sisters" by Elissa Sussman
Princess Aislynn has long dreamed about attending her Introduction Ball, about dancing with the handsome suitors her adviser has chosen for her, about meeting her true love and starting her happily ever after.
When the night of the ball finally arrives and Nerine Academy is awash with roses and royalty, Aislynn wants nothing more than to dance the night away, dutifully following the Path that has been laid out for her. She does not intend to stray.
But try as she might, Aislynn has never quite managed to control the magic that burns within her-magic brought on by wicked, terrible desires that threaten the Path she has vowed to take.
After all, it is wrong to want what you do not need. Isn't it?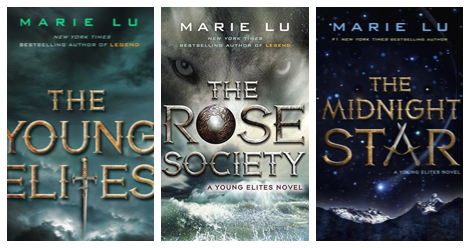 "The Young Elites" series by Marie Lu (*final book, The Midnight Star, releases October 11)
Adelina Amouteru is a survivor of the blood fever. A decade ago, the deadly illness swept through her nation. Most of the infected perished, while many of the children who survived were left with strange markings. Adelina's black hair turned silver, her lashes went pale, and now she has only a jagged scar where her left eye once was. Her cruel father believes she is a malfetto, an abomination, ruining their family's good name and standing in the way of their fortune. But some of the fever's survivors are rumored to possess more than just scars—they are believed to have mysterious and powerful gifts, and though their identities remain secret, they have come to be called the Young Elites.
Teren Santoro works for the king. As Leader of the Inquisition Axis, it is his job to seek out the Young Elites, to destroy them before they destroy the nation. He believes the Young Elites to be dangerous and vengeful, but it's Teren who may possess the darkest secret of all.
Enzo Valenciano is a member of the Dagger Society. This secret sect of Young Elites seeks out others like them before the Inquisition Axis can. But when the Daggers find Adelina, they discover someone with powers like they've never seen.
Adelina wants to believe Enzo is on her side, and that Teren is the true enemy. But the lives of these three will collide in unexpected ways, as each fights a very different and personal battle. But of one thing they are all certain: Adelina has abilities that shouldn't belong in this world. A vengeful blackness in her heart. And a desire to destroy all who dare to cross her.
Want more "3 On A YA Theme" posts? Gotcha covered.