Reading diversely and talking about diversity in reading has been a huge priority this year at Book Riot. It's a theme and discussion that will continue on through the new year and long after. As you prepare your to-be-read piles for the turn of the calendar, as well as build up your reads within YA, I thought it'd be high time to talk about three books that feature disabled characters.
We don't talk enough about disability, and we don't see disabled characters in our reading as much as we should. This, as much as skin color and sexuality, matters greatly and represents what learning about and living in a diverse world means. It's thanks to the writers and readers at sites like Disability in Kid Lit that I've learned far more about disability than I ever have in the past — and for readers who want to educate themselves, as well as continue growing a to-be-read list of quality kid lit featuring disabled characters, this is a go-to resource.
Here are three YA novels where disability is a significant and important part of the story, though it is not the whole of the story. Because it's important to see the range of diverse stories that are possible — there aren't limits — I wanted to highlight out three books in three very different genres.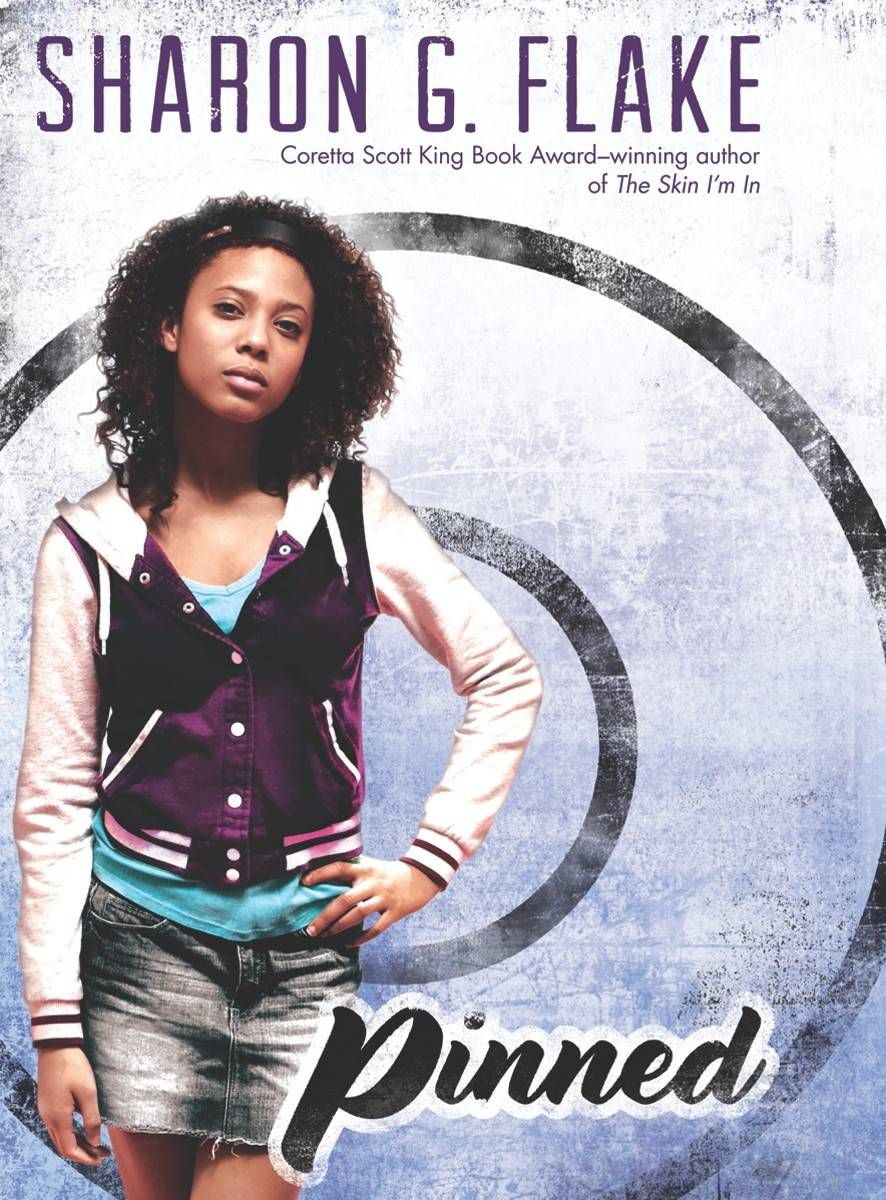 Pinned by Sharon Flake
Autumn and Adonis have nothing in common and everything in common. Autumn is outgoing and has lots of friends. Adonis is shy and not so eager to connect with people. But even with their differences, the two have one thing in common–they're each dealing with a handicap. For Autumn, who has a learning disability, reading is a painful struggle that makes it hard to focus in class. But as her school's most aggressive team wrestler, Autumn can take down any problem. Adonis is confined to a wheelchair. He has no legs. He can't walk or dance. But he's a strong reader who loves books. Even so, Adonis has a secret he knows someone like Autumn can heal.
In time, Autumn and Adonis are forced to see that our greatest weaknesses can turn into the assets that forever change us and those we love.
A minute to appreciate the back cover of Pinned because it's so rare we see the disabled character on a book cover: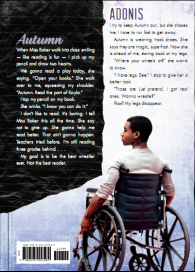 More covers like that, please!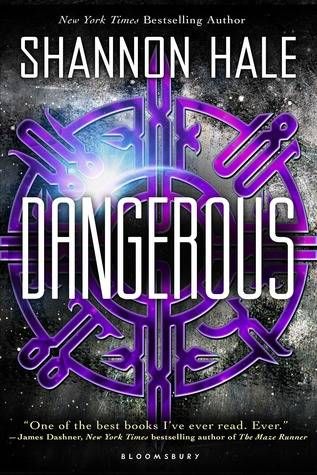 Dangerous by Shannon Hale
Maisie Danger Brown just wanted to get away from home for a bit, see something new. She never intended to fall in love. And she never imagined stumbling into a frightening plot that kills her friends and just might kill her, too. A plot that is already changing life on Earth as we know it. There's no going back. She is the only thing standing between danger and annihilation.
The main character, Maisie, was born with only one hand.
The Elementals by Saundra Mitchell
Kate Witherspoon has lived a bohemian life with her artist parents. In 1917, the new art form of the motion picture is changing entertainment—and Kate is determined to become a director.
Meanwhile, midwestern farm boy Julian Birch has inherited the wanderlust that fueled his parents' adventures. A childhood bout with polio has left him crippled, but he refuses to let his disability define him.
Strangers driven by a shared vision, Kate and Julian set out separately for Los Angeles, the city of dreams. There, they each struggle to find their independence. When they finally meet, the teenage runaways realize their true magical legacy: the ability to triumph over death, and over time. But as their powerful parents before them learned, all magic comes with a price.
This is the third book in a loosely-connected series, so while reading The Vespertine and The Springsweet would enhance this story, they're not required reading before The Elementals (though they're definitely worth reading, too).
Itching for more 3 On A YA Theme posts? Got you covered:
3 On A YA Theme: 3 YA Set in Africa
3 On A YA Theme: Beautiful Covers of Anne of Green Gables
3 On A YA Theme: Modern Takes on Little Women
3 On A YA Theme: It's Basketball Season
3 On A YA Theme: Teens Who Are Writers
3 On A YA Theme: Parents Who Are Writers
3 On A YA Theme: It's Halloween
3 On A YA Theme: Girls Who Dig Horror Movies
3 On A YA Theme: Be Ready to Be Scared
3 On A YA Theme: If You Love Watching Supernatural
3 On A YA Theme: YA-Inspired Art
3 On A YA Theme: YA Films on Netflix Instant
3 On A YA Theme: More YA Films on Netflix Instant
3 On A YA Theme: Astral Projection
3 On A YA Theme: Dolls On Covers
3 On A YA Theme: Girls Who Run
3 On A YA Theme: Dystopian YA Nail Polish
____________________
Expand your literary horizons with New Books!, a weekly newsletter spotlighting 3-5 exciting new releases, hand-picked by our very own Liberty Hardy. Sign up now!