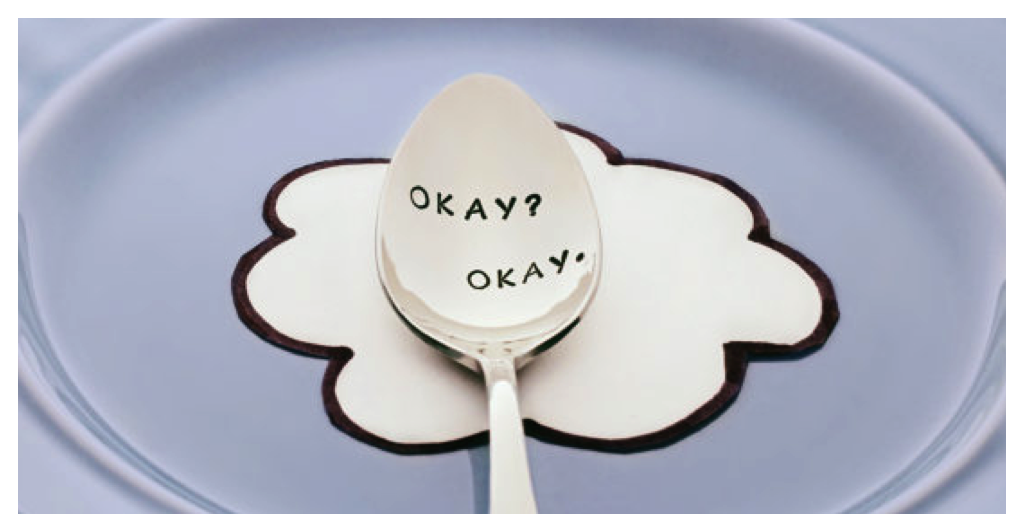 This week's 3 On a YA Theme is sponsored by our What's Up in YA? Newsletter! Sign up to get a biweekly collection of everything that's happening in YA, right in your inbox.
---
Let's take a tiny break from talking about books for "3 On A YA Theme." This week, we're going to take a deep dive into the world of awesome things you can buy that are related to YA books.
I love to peruse Etsy. Even though I'm not a huge buyer of things from the crafters and artists who use it, I do love to see what is out there. A lot of times other people's ideas help fuel my own creativity and imagination.
It's pretty easy to find YA treasures on Etsy, especially for those books with massive fandoms. I dug a little deeper into the trenches, though, to pull out some of the really fun, unique YA-themed goods on Etsy that are perfect for the biggest readers and book lovers in your life . . . or yourself.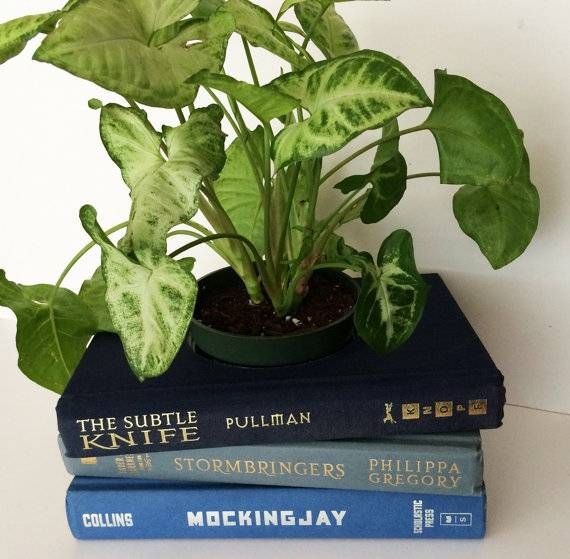 I don't have a problem with repurposing books when you're done with them, and if you feel similarly, you might want one of these neat flower planters made out of repurposed YA books. Not only is this cute and literary, but it would look great on a bookshelf.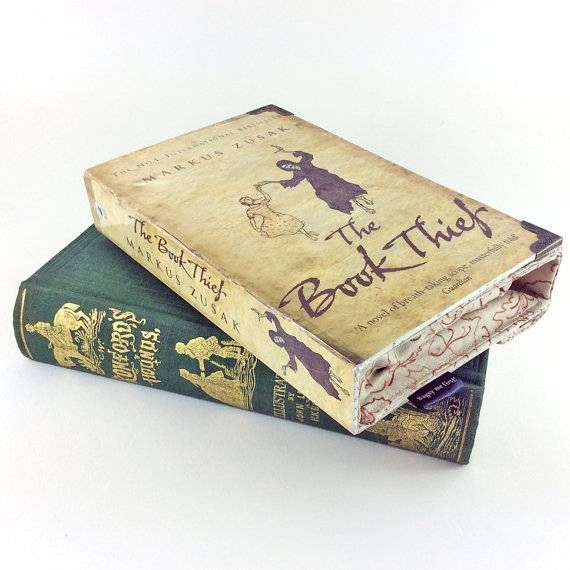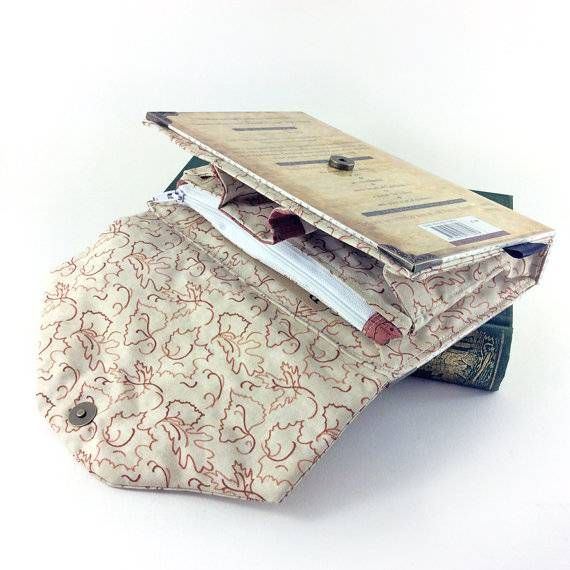 Continuing the repurposed books theme, check out this gorgeous purse made out of The Book Thief! There are a few more styles and a variety of different chains available to customize a bookish purse/clutch/tote of your very own.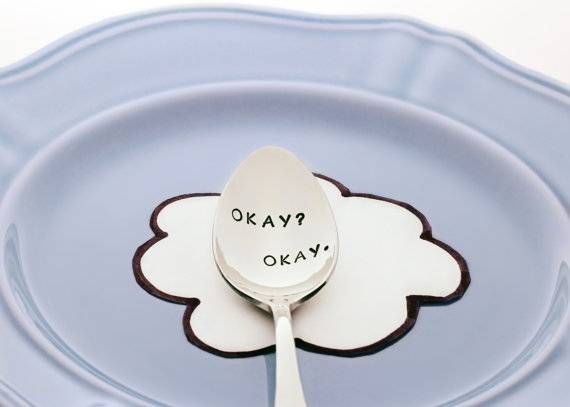 Did I mention I dug deep for this one?
In the event you're in need of a food safe spoon with the iconic lines from The Fault In Our Stars, then have I got the thing for you.
You really do need to look at the entire Etsy shop this one came from, if for no other reason than it's pun-tastic.
Want more "3 On A YA Theme" posts? Gotcha covered.