This content contains affiliate links. When you buy through these links, we may earn an affiliate commission.
Theory: there is something about YA and the letter K. Call it koincidence or konspiracy (I know, I know. I'll show myself out), but even beyond the obvious example of Katniss Everdeen, some of the coolest, most interesting heroines in YA sci-fi/fantasy seem to have K names. In case you don't already know them, allow me to introduce Kami, Karou, and Katsa: each awesome, each with her own YA universe.
Kami Glass, The Lynburn Legacy series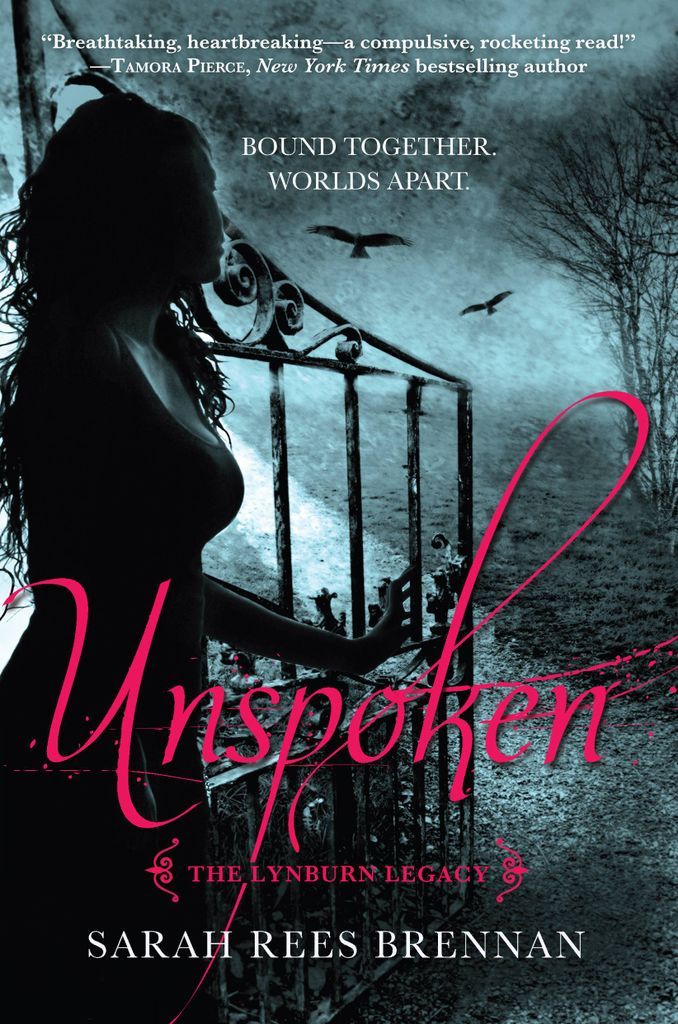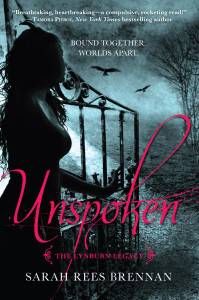 To properly express how I feel about this series, I can only say that last year a friend introduced me to Sarah Rees Brennan's Lynburn Legacy and to Kami Glass, and for this I consider myself eternally in her debt. So who is Kami Glass? Kami is an investigative journalist in-training, who is determined to expose the secrets of the Lynburns, her beloved small town's most powerful aristocratic family. Oh, and she hears voices. Well, voice, actually – the voice of an young man who has been her constant internal companion for as long as she can remember. Things get even more interesting for Kami when that voice suddenly becomes very much embodied in one of the recently-returned Lynburn sons (and one of my personal favourite YA-lit bad boys).
Kami is a fantastic heroine in the Veronica Mars mould – loyal, brave, whip-smart, determined, maybe just a tad reckless, and funny as hell. The banter in the Lynburn Legacy is top-notch, and Kami is assisted on this front by the best team of quippy, quirky fantasy pals since Buffy the Vampire Slayer's Scooby gang. The relationships between all Brennan's wonderful, well-realized characters are are an absolute treat; I can promise you'll fall in love with at least one of them, but I can't promise it will be just one.
Katsa, Graceling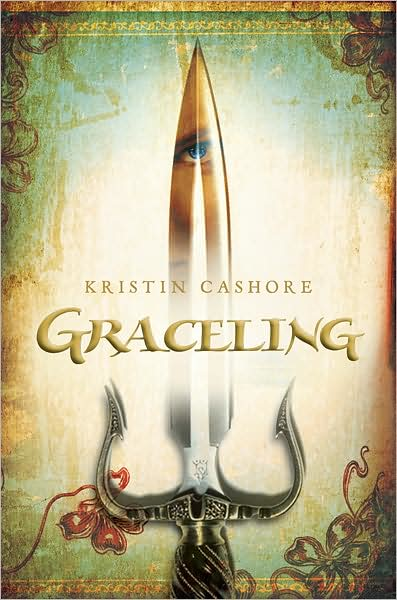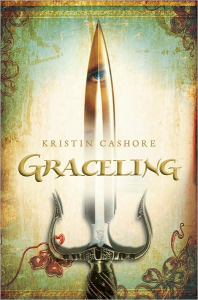 In the fantasy world of Graceling, some people are born with a Grace — a preternatural talent or ability. Katsa's grace is killing. In the hands of her ruthless, power-hungry uncle, King Randa, Katsa is a living weapon: a violent machine used to enforce and expand Randa's rule. Miserable in her role as royal thug, Katsa quietly rebels by carrying out a number of secret missions to redress the injustices of her uncle's rule. It's in this capacity that Katsa becomes involved in the search for a missing man — and with Po, a Prince from another realm with a Grace that mirrors her own.
Graceling is one of the more explicitly feminist YA fantasy novels I have ever read. Katsa's mission drives the plot, the the story is really about an angry, wounded young woman's journey of self-discovery and (more importantly) self-determination. When readers meet Katsa, she feels simultaneously used and trapped; she has enormous power, but she is not the one who wields it. As the novel progresses, Katsa is able to assert control over her life and her body. In addition to that, Katsa's relationship with Po refreshingly explores and challenges the kind of gender dynamics a lot of high fantasy prefers to normalize or ignore.
Karou, The Daughter of Smoke and Bone series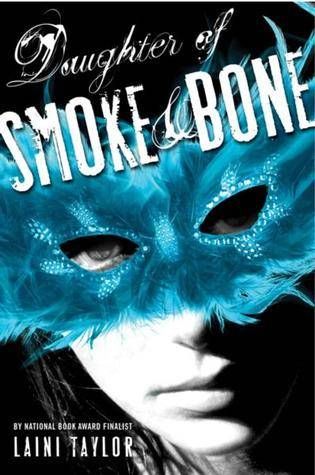 Karou is not your average teenage girl: she is the blue-haired ward of a house of chimera, or demons. In between finishing her high school classes in Prague, Karou uses a series of portals to move from country to country, completing missions for her guardians. These missions range from collecting teeth to investigating mysterious black handprints appearing on doorways across the world. Things really, ahem, heat up for Karou when she faces off with Akiva, a (literally) fiery avenging angel whose presence raises a whole new set of questions.
One of the great thing about Karou is that she is genuinely, all-around smart — she's creative, perceptive, curious, witty, and a strategic thinker. She is also delightfully realistic: come on, what teenage girl (or, for that matter, grown-up person of any gender) wouldn't use magic to take some petty revenge on an irritating ex? In addition to a great heroine, Taylor's trilogy offers a compelling Romeo-and-Juliet style romance and an incredibly well-built world with a conflict at its heart of it that offers no easy answers. Plus the prose. If you want to keep your Valentine's Day swoon going, this is the series for you: Laini Taylor's prose is lush, breathlessly poetic, and all-around swoon-worthy.
____________________
Get a box of YA books and bookish goodies in the mail every quarter with our new YA Quarterly Box! Sign up here.