Newsletter 1
3 On A YA Theme: Authors Inspired By THE HANDMAID'S TALE
This content contains affiliate links. When you buy through these links, we may earn an affiliate commission.
This week's 3 On A YA Theme is sponsored by Violet Grenade by Victoria Scott from Entangled Teen.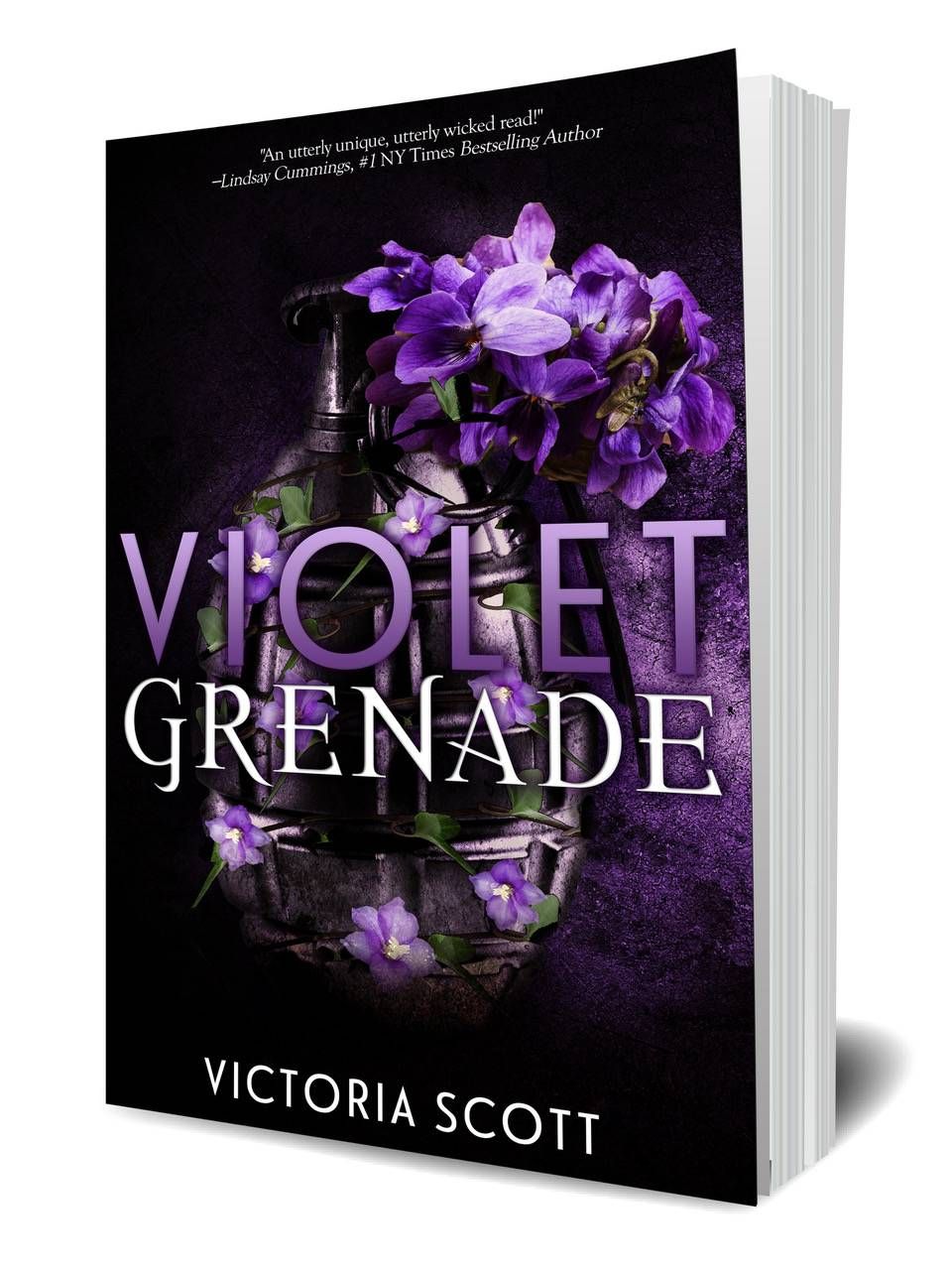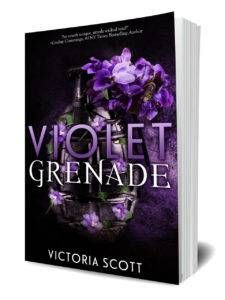 Domino: a runaway with blood on her hands. Cain: a silent boy about to explode. Madam Karina: a woman who demands obedience. Wilson: the one who will destroy them all. Discover the book that #1 NYT bestselling author Lindsay Cummings called "an utterly unique, utterly wicked read!"
____________________
A couple of years ago, I put together a "3 On A YA Theme" post that highlighted YA titles you might like to read if you're a fan of Margaret Atwood's The Handmaid's Tale. With the adaptation now streaming on Hulu, I wanted to revisit this topic but I wanted to do so with a bit of a twist.
Rather than highlighting YA books to read if you like the story, how about a look at some of the authors who've been inspired by the book in their own writing? These might not necessarily be read alikes to Atwood's story, but there are traces of her book's influence in the writing. These responses, gathered via a short survey distributed on social media, are not as inclusive as I'd hoped, so I'd love to hear from any other authors — particularly those from marginalized backgrounds — who've been inspired by The Handmaid's Tale and how.
I've pulled a book from each of the writers below to highlight, along with their own words on inspiration.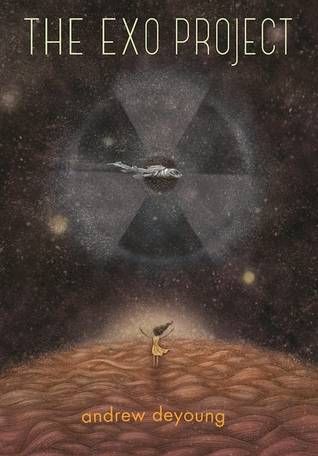 The Exo Project by Andrew DeYoung
This fast-paced, sharply written multiple-perspective YA science-fiction debut opens on a future Earth ravaged by solar radiation. Desperate for money to save his sick mother, seventeen-year-old Matthew agrees to participate in the Exo Project, a government plan to save the human race by flying across the galaxy in search of a habitable planet for resettlement. He thinks he's been given a death sentence: 100 years in cryostasis, followed by a quick death on some barren world. But then he lands on Gle'ah, discovering the strange, beautiful creatures who live there, including Kiva, the captivating teenage girl who leads her planet's matriarchal society. Kiva views Matthew as a threat and for good reason—if he tells Earth that he's found a suitable planet, it will mean the end of her people's way of life. But then Kiva and Matthew discover an emotional connection they never expected—and as they begin to delve into the secrets of Matthew's mission and the dark truth behind the seeming paradise of Gle'ah, the choices they make will have consequences for both of their worlds.
On inspiration from The Handmaid's Tale…
I'm totally inspired by Atwood's use of speculative fiction to interrogate issues related to gender, power, and violence. That turned a light on for me. In my own book, I go in the opposite direction from Atwood in The Handmaid's Tale to create a fictional society on another planet that is matriarchal rather than patriarchal. The novel is about a future Earth ruined by the values of patriarchy–greed, domination, and violence. When humanity turns to the stars to find a new home, they find a habitable planet already populated by an alien society. I wanted this society to be matriarchal, driven by values different than those that too often drive patriarchal human societies. Though the project was different than Atwood's in The Handmaid's Tale, I thought about Atwood constantly while writing it–and Ursula LeGuin, and Charlotte Perkins Gilman, and Octavia Butler, and all the other writers who through history have used speculative fiction to reflect on the world as it is and imagine new ways of being.
Quote from my book, spoken by one of the leaders of the matriarchal society: "Something happens to a man when he takes up a weapon. He begins to see the world as something that can belong to him, if he wants it. He begins to see the world as a thing to be taken by force."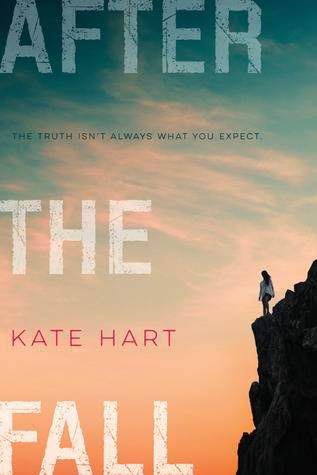 After The Fall by Kate Hart
Seventeen-year-old Raychel is sleeping with two boys: her overachieving best friend Matt…and his slacker brother, Andrew. Raychel sneaks into Matt's bed after nightmares, but nothing ever happens. He doesn't even seem to realize she's a girl, except when he decides she needs rescuing. But Raychel doesn't want to be his girl anyway. She just needs his support as she deals with the classmate who assaulted her, the constant threat of her family's eviction, and the dream of college slipping quickly out of reach. Matt tries to help, but he doesn't really get it… and he'd never understand why she's fallen into a secret relationship with his brother. The friendships are a precarious balance, and when tragedy strikes, everything falls apart. Raychel has to decide which pieces she can pick up – and which ones are worth putting back together.
On inspiration from The Handmaid's Tale…
The Handmaid's Tale was the first (and only) book we read high school that made me feel seen, as a woman and as an assault survivor. It helped me move past that trauma and the social identity I'd been left with. So it seemed natural for THT to be one of the books Raychel and Matt are reading (and arguing about), since After The Fall is, among other things, a story about rape culture and the value that society places on women (or doesn't). Atwood quotes also serve as epigraphs for the book's two halves.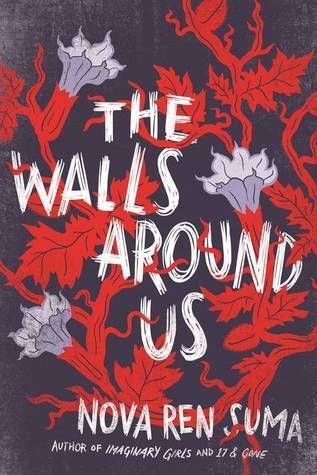 The Walls Around Us by Nova Ren Suma
On the outside, there's Violet, an eighteen-year-old dancer days away from the life of her dreams when something threatens to expose the shocking truth of her achievement.
On the inside, within the walls of the Aurora Hills juvenile detention center, there's Amber, locked up for so long she can't imagine freedom.
Tying their two worlds together is Orianna, who holds the key to unlocking all the girls' darkest mysteries…
What really happened on the night Orianna stepped between Violet and her tormentors? What really happened on two strange nights at Aurora Hills? Will Amber and Violet and Orianna ever get the justice they deserve—in this life or in another one?
On inspiration from The Handmaid's Tale…
I decided I wanted to be a writer when I was 12 years old and discovered Margaret Atwood on my mother's bookshelves (THE HANDMAID'S TALE, yes, but also CAT'S EYE). The Handmaid's Tale also inspired my feminism as a girl. I wrote a little about it here.
I used a quote from The Handmaid's Tale as an epigraph for THE WALLS AROUND US because there is a theme of books saving you in that story, and I chose quotes from books that saved me when I was young and led me to being a writer in different ways and at different stages of my life. The quote from The Handmaid's Tale is the epigraph for the first section because it came first in my life. The quote I used was "It isn't running away they're afraid of. We wouldn't get far. It's those other escapes, the ones you can open in yourself, given a cutting edge." It directly speaks to the girls imprisoned in the Aurora Hills Secure Juvenile Detention Center in my story, the girls who get a taste of escape in this first chapter, and it also speaks to the fear society has about girls in general, something I tried to explore in this novel.
A History of Glitter and Blood by Hannah Moskowitz
Sixteen-year-old Beckan and her friends are the only fairies brave enough to stay in Ferrum when war breaks out. Now there is tension between the immortal fairies, the subterranean gnomes, and the mysterious tightropers who arrived to liberate the fairies.
But when Beckan's clan is forced to venture into the gnome underworld to survive, they find themselves tentatively forming unlikely friendships and making sacrifices they couldn't have imagined. As danger mounts, Beckan finds herself caught between her loyalty to her friends, her desire for peace, and a love she never expected.
This stunning, lyrical fantasy is a powerful exploration of what makes a family, what justifies a war, and what it means to truly love.
On inspiration from The Handmaid's Tale…
The idea of a narrator who doesn't want to be telling a metafictional story but is compelled to and tortured by it.
Want more "3 On A YA Theme" posts? Gotcha covered.