This content contains affiliate links. When you buy through these links, we may earn an affiliate commission.
This week's 3 On a YA Theme is sponsored by our What's Up in YA? Newsletter! Sign up to get a biweekly collection of everything that's happening in YA, right in your inbox.
---
I love when I get asked for book recommendations on social media and immediately know that it's a question that would make for a perfect post.
Thanks to Laura, I knew I wanted to highlight three YA books featuring pirates this week. I'm offering up a mix of recent titles, along with backlist titles that will scratch that itch for reading about pirates. As always, feel free to add more in the comments, since I know I'm not covering them all.
Let's get our pirate reading on.
Bloody Jack: Being an Account of the Curious Adventures of Mary "Jacky" Faber, Ship's Boy by LA Meyer (series)
Life as a ship's boy aboard HMS Dolphin is a dream come true for Jacky Faber. Gone are the days of scavenging for food and fighting for survival on the streets of eighteenth-century London. Instead, Jacky is becoming a skilled and respected sailor as the crew pursues pirates on the high seas.
There's only one problem: Jacky is a girl. And she will have to use every bit of her spirit, wit, and courage to keep the crew from discovering her secret. This could be the adventure of her life–if only she doesn't get caught.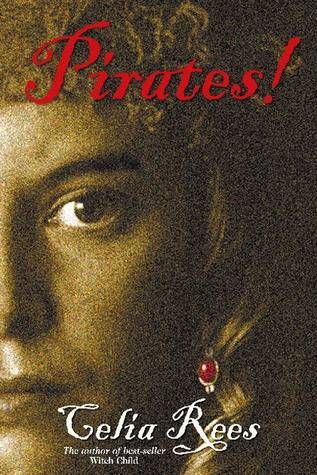 Pirates! by Celia Rees
Pirates to marry her off, she and one of the slaves, Minerva, run away and join a band of pirates. For both girls the pirate life is their only chance for freedom in a society where both are treated like property, rather than individuals. Together they go in search of adventure, love, and a new life that breaks all restrictions of gender, race, and position. Told through Nancy's writings, their adventures will appeal to readers across the spectrum and around the world.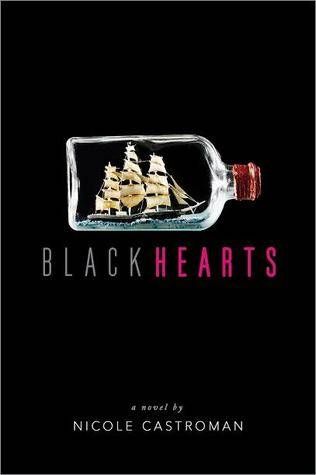 Blackhearts by Nicole Castroman (series)
Blackbeard the pirate was known for striking fear in the hearts of the bravest of sailors. But once he was just a young man who dreamed of leaving his rigid life behind to chase adventure in faraway lands. Nothing could stop him—until he met the one girl who would change everything.
Edward "Teach" Drummond, son of one of Bristol's richest merchants, has just returned from a year-long journey on the high seas to find his life in shambles. Betrothed to a girl he doesn't love and sick of the high society he was born into, Teach dreams only of returning to the vast ocean he'd begun to call home. There's just one problem: convincing his father to let him leave and never come back.
Following her parents' deaths, Anne Barrett is left penniless and soon to be homeless. Though she's barely worked a day in her life, Anne is forced to take a job as a maid in the home of Master Drummond. Lonely days stretch into weeks, and Anne longs for escape. How will she ever realize her dream of sailing to Curaçao—where her mother was born—when she's stuck in England?
From the moment Teach and Anne meet, they set the world ablaze. Drawn to each other, they're trapped by society and their own circumstances. Faced with an impossible choice, they must decide to chase their dreams and go, or follow their hearts and stay.
Since three YA pirate books aren't enough, how about some more?
Piratica by Tanith Lee
Artemesia is the daughter of a pirate queen, and she's sick of practicing deportment at the Angels Academy for Young Maidens. Escaping from the school, she hunts up her mother's crew and breezily commands them out to sea in a leaky boat. Unfortunately, Art's memories of her early life may not be accurate-her seasick crew are actors, and Art's infamous mother was the darling of the stage in a pirate drama. But fiery, pistol-proof Art soon shapes her men into the cleverest pirate crew afloat. And when they meet the dread ship Enemy and her beautiful, treacherous captain, Goldie Girl, Art is certain that her memories are real. The Seven Seas aren't large enough for two pirate queens: Art will have the battle of her life to win her mother's title–and the race for the most fabulous treasure in pirate lore. This gaudy, outrageous tale sparkles with swordplay, skullduggery, and salty language–not to mention over-the-top comedy!
The Dust of 100 Dogs by AS King
In the late seventeenth century, famed teenage pirate Emer Morrisey was on the cusp of escaping the pirate life with her one true love and unfathomable riches when she was slain and cursed with "the dust of one hundred dogs," dooming her to one hundred lives as a dog before returning to a human body-with her memories intact.
Now she's a contemporary American teenager and all she needs is a shovel and a ride to Jamaica.
Steel by Carrie Vaughn
Sixteen-year-old Jill has fought in dozens of fencing tournaments, but she has never held a sharpened blade. When she finds a corroded sword piece on a Caribbean beach, she is instantly intrigued and pockets it as her own personal treasure.
The broken tip holds secrets, though, and it transports Jill through time to the deck of a pirate ship. Stranded in the past and surrounded by strangers, she is forced to sign on as crew. But a pirate's life is bloody and brief, and as Jill learns about the dark magic that brought her there, she forms a desperate scheme to get home—one that risks everything in a duel to the death with a villainous pirate captain.
Want more "3 On A YA Theme" posts? Gotcha covered.