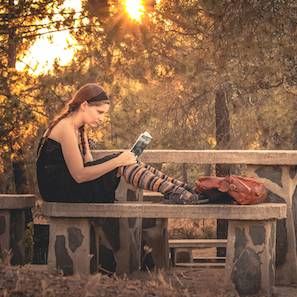 This content contains affiliate links. When you buy through these links, we may earn an affiliate commission.
One of the tasks on this year's Read Harder Challenge is to read a book from an Independent Press. As the person who has been fielding the questions about what does and does not count as an independent press over in the Read Harder Challenge group on Goodreads, it struck me that it might be worthwhile to highlight a few YA books published by indie presses — both as a means of talking about some books you might not hear about in the same way you would titles from big name presses and as a way to highlight some additional titles that would fit into the challenge.
But before that, let's talk definitions. I personally get quite a few emails in my inbox on a weekly basis that conflate self-published with indie publishing and those are not the same thing. An indie press or independently published book is one that was published by a press that isn't one of the Big 5. So, it's not a book published by Harper Collins, Hachette, Macmillan, Simon & Schuster, or Penguin Random House or any of their hundreds of imprints. Often, but not always, indie presses publish more niche books, and they can often specialize on very specific types of books, such as LGBTQIA friendly titles (like Bold Strokes Books) or diverse books (like Cinco Puntos). Indie presses make up about half of the publishing world.
Self-published, on the other hand, is what it sounds like: they're books the authors have published themselves. There's not a published involved in the process at all, whereas indie presses are publishers.
Now that that's clearer, here are three recently-published indie published YA books to check out. I tried to pull a variety of genres and titles to showcase the scope of work out there. Of course, only choosing three means only three are highlighted.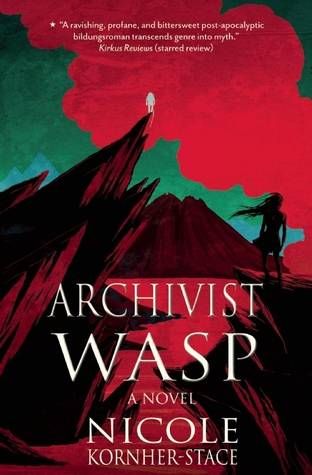 Archivist Wasp by Nicole Kornher-Stace (publisher: Big Mouth House)
Wasp's job is simple. Hunt ghosts. And every year she has to fight to remain Archivist. Desperate and alone, she strikes a bargain with the ghost of a supersoldier. She will go with him on his underworld hunt for the long-long ghost of his partner and in exchange she will find out more about his pre-apocalyptic world than any Archivist before her. And there is much to know. After all, Archivists are marked from birth to do the holy work of a goddess. They're chosen. They're special. Or so they've been told for four hundred years.
Archivist Wasp fears she is not the chosen one, that she won't survive the trip to the underworld, that the brutal life she has escaped might be better than where she is going. There is only one way to find out.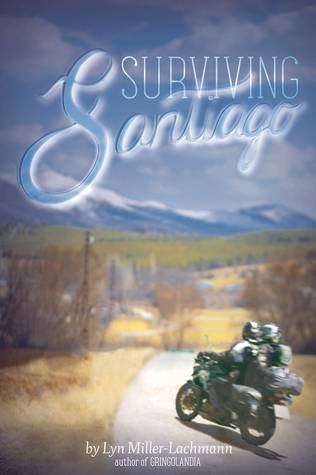 Surviving Santiago by Lyn Miller-Lachmann (publisher: Running Kids Press/Perseus)
Returning to her homeland of Santiago, Chile, is the last thing that Tina Aguilar wants to do during the summer of her sixteenth birthday. It has taken eight years for her to feel comfort and security in America with her mother and her new husband. And it has been eight years since she has last seen her father.
Despite insisting on the visit, Tina's father spends all his time focused on politics and alcohol rather than connecting with Tina, making his betrayal from the past continue into the present. Tina attracts the attention of a mysterious stranger, but the hairpin turns he takes her on may push her over the edge of truth and discovery.
The tense, final months of the Pinochet regime in 1989 provide the backdrop for author Lyn Miller-Lachmann's suspenseful tale of the survival and redemption of the Aguilar family
Honey Girl by Lisa Freeman (publisher: Sky Pony Press)
The year is 1972. Fifteen-year-old Haunani "Nani" Grace Nuuhiwa is transplanted from her home in Hawaii to Santa Monica, California after her father's fatal heart attack. Now the proverbial fish-out-of-water, Nani struggles to adjust to her new life with her alcoholic white (haole) mother and the lineup of mean girls who rule State Beach.
Following "The Rules"—an unspoken list of dos and don'ts—Nani makes contact with Rox, the leader of the lineup. Through a harrowing series of initiations, Nani not only gets accepted into the lineup, she gains the attention of surf god, Nigel McBride. But maintaining stardom is harder than achieving it. Nani is keeping several secrets that, if revealed, could ruin everything she's worked so hard to achieve. Secret #1: She's stolen her dad's ashes and hidden them from her mom. Secret #2: In order to get in with Rox and her crew, she spied on them and now knows far more than they could ever let her get away with. And most deadly of all, Secret #3: She likes girls, and may very well be in love with Rox.
Want more YA reading ideas? Check out the entire "3 On A YA Theme" archive here.