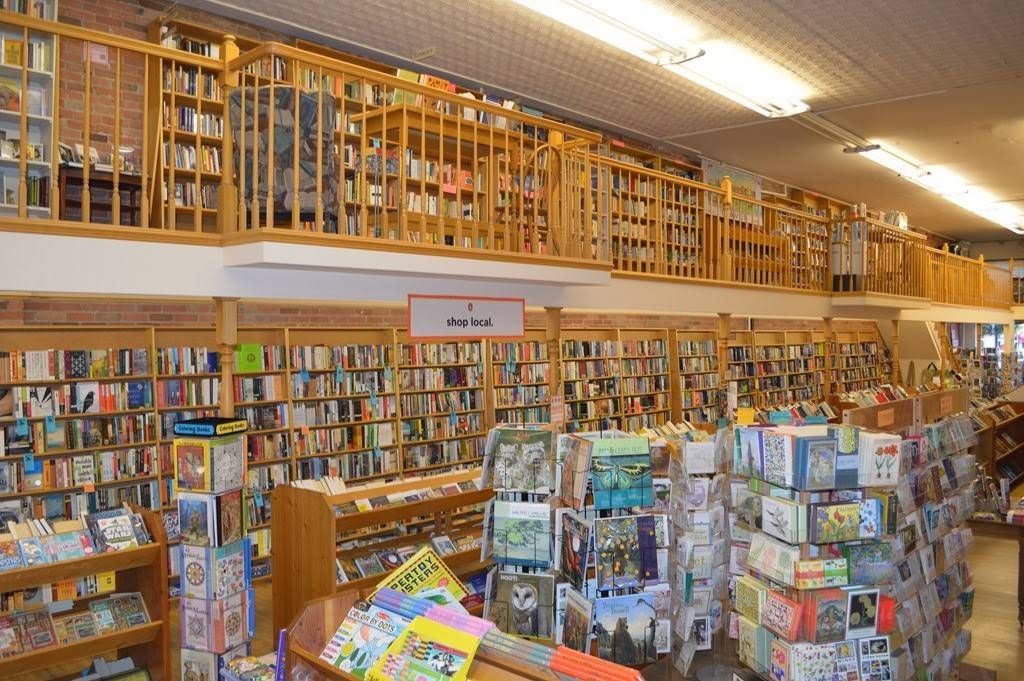 We here at Panels are taking some much needed time off; in the meantime, we're revisiting some favorite old posts from the last 6 months! We'll see you back on July 8 with all new posts for your enjoyment.
This post originally ran on May 5, 2015.
_______________
If having a mere dollop of plot parceled out to you on a daily—or worse—a weekly basis only leaves you craving more comics, if you just can't wait to see how it all ends, if you really want to sit down and cram an entire story arc into your brain in a single, sleepless marathon weekend, rejoice! Here are three satisfying webcomics with great, compelling stories that have already wrapped up. The threads have all come together, the questions have all been answered, and you won't have to wait for the next page, as long as your Internet connection holds out.
Red String by Gina Biggs
Miharu Ogawa considers herself an average Japanese high school sophomore, even if she does like to stand out in a crowd. Still, she has a strong independent streak, so when her parents inform her that they're planning an arranged marriage, she refuses.
Angrily running out into the city, she plows into a handsome boy and they fall to talking. Kazuo's parents also expect him to capitulate to an arranged marriage, and he admires Miharu's resolve: he could never disobey his father. Only after Miharu begins to like her new friend does she realize that the boy she wants to date is actually the boy she's already engaged to. It's a conundrum. Is Miharu simply fated for Kazuo? Can any two people control their own destinies?
Red String follows the intricacies of adolescence: the evolving friendships between growing girls and their relationships with boys, family, and community. Although Red String looks like manga and follows the lives of Japanese high school students, this is a decidedly American webcomic with a serious, strong-willed protagonist who thinks for herself, stands up and argues (loudly) for what she believes in, and still has time to bleach her hair. Biggs is never laughing at her characters, and she doesn't want you to either (unless they're laughing too). Growing up is serious stuff.
It's sort of like: All My Darling Daughters by Fumi Yoshinaga
Girls with Slingshots by Danielle Corsetto
If you've ever wondered what a pro domme looks for in a committed relationship, what happens when a "whateversexual" technical virgin dates an asexual woman with mad baking skills, or how to pick up lesbians at the roller derby while wearing a wiener hat, Girls with Slingshots has the answers you crave.
Hazel Tellington is a directionless recent college grad whose mustachioed potted cactus gives her really bad advice when she drinks too much. Hazel often drinks too much. She mistrusts pretty much everyone except for her BFF and diametric opposite, dreamy optimist Jamie McJack, and refuses to like any guy who might like her back. She wants to be a writer but she can't think of anything to write about, and now that she's stuck back in her tiny hometown, prospects seem grim for her career, her love life, and her odds of not having to move back in with her mom.
There are also dueling bloggers, a fake pirate, a sexy mall Santa, romance detectives, and both a barista and a bartender possessing the magical ability to concoct the perfect drink for every occasion. It's a slightly off-kilter look at small town twenty-somethings with world wide dreams, and while it frequently wades into the realm of the ridiculous, it manages to intelligently tackle real life issues like unemployment, cancer, problem drinking, and people who are deliberately trying to ruin your life.
It's sort of like: Questionable Content by Jeph Jacques
Darwin Carmichael Is Going to Hell by Sophie Goldstein and Jenn Jordan
Poor Darwin. His world is just like ours, except everything from mythology is real: his landlord is a minotaur, his dog is a manticore, and the three freeloaders doing bong hits on his couch are heavenly (but incompetent) guardian angels. Unfortunately for Darwin, karma is real, too, and his balance is very, very low. Criminally low. One negligent adventure in babysitting when he was fifteen and now he's doomed to eternal torment no matter how many good deeds he does.
It doesn't help that his best friend, Ella, is a spiritual trust fund hippie, inheriting the perfect karma of her saintly parents. Darwin has been arrested seventeen times by the karma police just for walking down the street, his aura is full of slavering demons, and his social worker has advised him to attend Damned Anonymous. He just wants one thing to work out in his favor, just one time.
Darwin Carmichael is Going to Hell starts out light and gradually takes on mass. There's a certain ridiculousness to the concept of morality that seems to be highlighted by mashing up religious traditions. Life just isn't fair, even when the gods are actually on your side and going to so far as to cheat in order to tilt the odds in your favor.
It's sort of like: Ugly Americans by Devin Clark
____________________
Follow us on Twitter for more comics goodness!