Sites We Like
3 Unexpected Places To Find Beautiful Book Sets Online
This content contains affiliate links. When you buy through these links, we may earn an affiliate commission.
Whether for holiday gift giving or just to make your own shelves pretty, always is the season for collecting gorgeous book sets. Here are some sites I've been perusing for the wishlist.
Anthropologie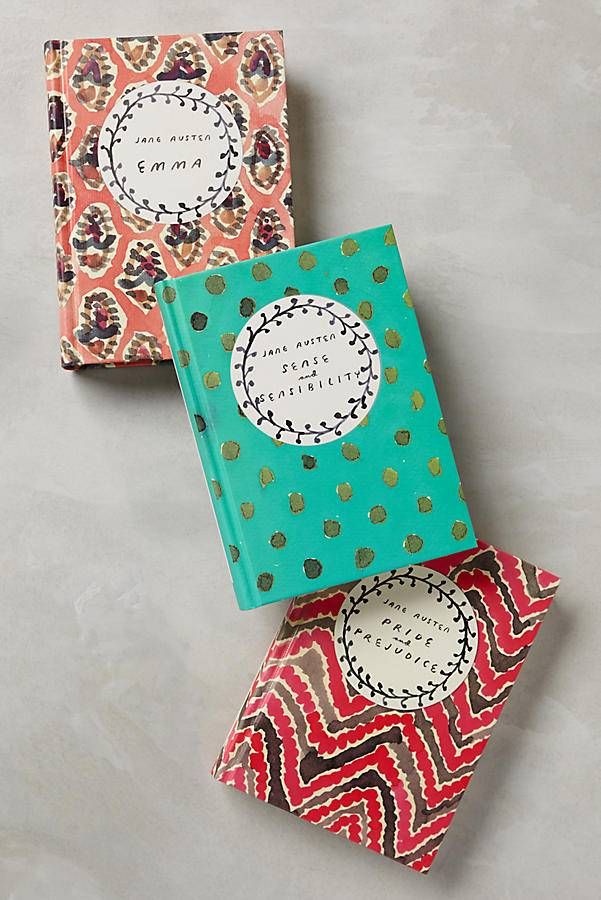 Anthropologie's book section is a treasure trove of books for a clean and rustic aesthetic. They have a particularly good cookbook game, but if you keep your eyes out, you can usually catch a must-have book set before it sells out. (The Kids' Classics Box set I was excited to find on a blog completely sold out. Boo.)
Shelf Style: Hip and whimsical
Tip: Not all of the children's books are in the general books section, so be sure to check out the Kids' section.
The Set: Right now, the shop has a Jane Austen matching set that you can buy individually or all at once! The collection includes Pride and Prejudice, Emma, and Sense and Sensibility (Mansfield Park is pictured, but oddly not for sale).
Price: $18.95/book
One King's Lane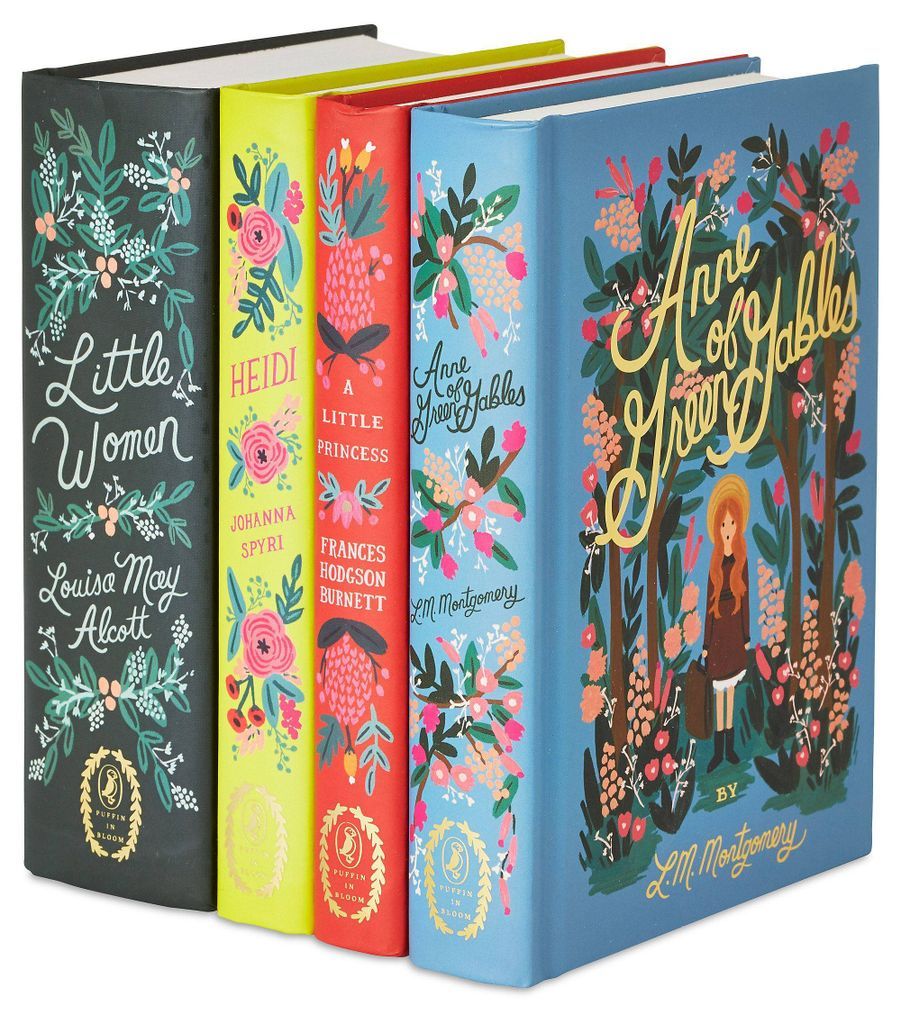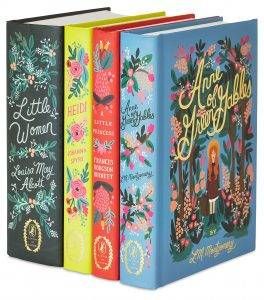 I found out about the One King's Lane book section thanks to their email newsletter. I usually just stare longingly at the pricey home decor, but when they sent a slew of books into my inbox, I realized I could finally afford something on the site … after a healthy bit of saving up.
Shelf Style: Super Chic
Tip: You can sign up for email alerts on just the Books category. Navigate to that section and scroll to the bottom of the page for the sign-up link.
The Set: The Puffin In Bloom Collection has all of my cozy childhood favorites: Anne of Green Gables by L.M. Montgomery, A Little Princess by Frances Hodgson Burnett, Heidi by Johanna Spyri, and Little Women by Louisa May Alcott.
Price: $51/set (on sale)
Juniper Books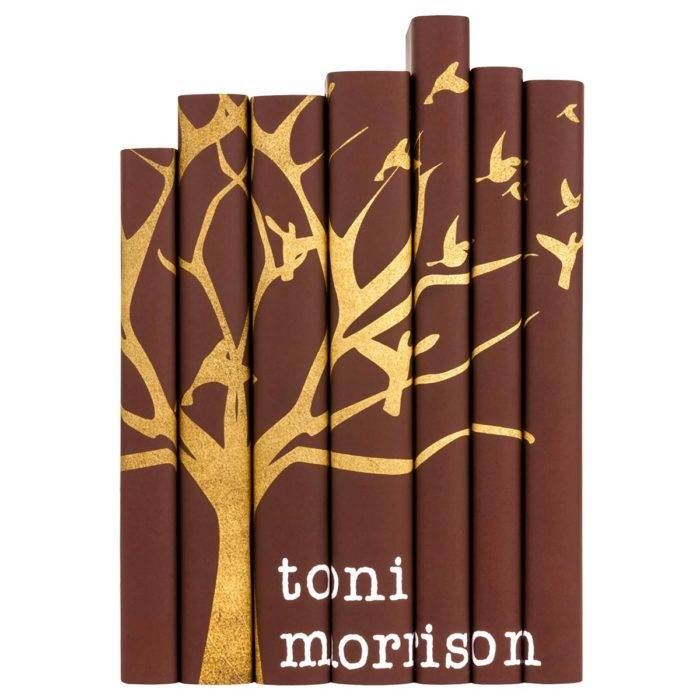 I'm probably the only person who considers Juniper Books an unexpected place to find series. To tell you the truth, I'd never heard of the site until I went on a collection-specific search. For shame. But now I know better–this is the place to find all of the beautiful book sets you will ever want.
Shelf Style: ANY
Tip: If you're serious about your aesthetic (and have the funds), you can work with Juniper Books to design a custom project tailored to your shelf. Shelf goals.
The Set: The Toni Morrison Set is perfection in gold and brown. The expansive collection includes The Bluest Eye, Song of Solomon, Beloved, Tar Baby, A Mercy, Sula, and God Help the Child. If you've always wanted to read her catalogue, why not do it in style?
The Price: $250