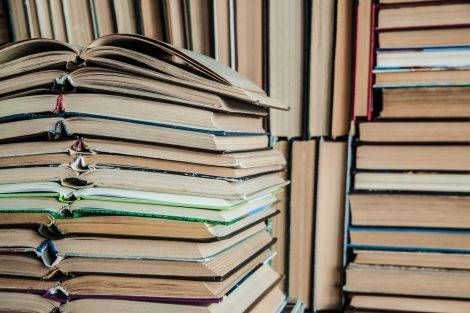 This content contains affiliate links. When you buy through these links, we may earn an affiliate commission.
This is a guest post from Sophia Khan. Native Michigander, turned Indianapolis transplant, Sophia has a BA in Business Communications. Upon discovering corporate life wasn't for her, she left her position as a marketing manager to become a full-time web development student. When she isn't reading or typing ferociously away at her computer, you can find Sophia snuggled up with her Yorkie-Tzu, watching the Food Network. She blogs about her reading life at www.mainandmaple.com. Follow her on Twitter @mainstandmaple.
---
Non-Fiction gets a bad rap. Oftentimes, when people think of non-fiction, they think of boring, academic texts, or 1,000 page books. That doesn't have to be the case. If you find the right book, reading non-fiction can be even more exciting than reading fiction – because it's true!
Reading non-fiction shouldn't have to feel like work. Trust me, there is a way to make it interesting for you. Here are three ways to add more non-fiction to your reading life:
1. Start with something that interests you.
What topics do you typically go for when you read fiction? For me, the gateway to non-fiction was through true crime since I tend to read a lot of thrillers (and watch a lot of crime tv). When reading true crime, it didn't feel like work because it's something that already fascinates me. For a true crime classic, try Helter Skelter by Vincent Buglisoi.
Do you like the paranormal? Read a real-life account of a ghost story (American Ghost by Hannah Nordhaus). Do you like comedy? Try something by Amy Poehler, Tina Fey, or Mindy Kaling. Are you a big fan of "Hamilton: An American Musical"? Read the book that inspired the show: Alexander Hamilton by Ron Chernow.
2. Find answers to a question or solutions to a problem.
Living in the 21st century, it's easy to turn to Google for answers to all of our questions – but don't forget about books. If you've asked a question, there is probably an author out there who has dedicated years of her life toward answering that exact question.
For instance: I'm an incredibly picky eater and have wanted to find a way to change that for years. Bee Wilson's First Bite: How We Learn to Eat has been incredible in helping me understand my relationship with food and giving direction on how to expand my diet. Now, what questions do you want answered? Do you want to know how something works? Why something is done the way it is? The possibilities are endless!
3. Read about something you are passionate about.
Reading is one of the best ways to garner empathy and expand your worldview. Sometimes, "being the change you want to see in the world" starts with picking up a book. It's important to be involved through activism, but it helps to gain perspective through text.
Are you fired up about women's rights? Pick up a feminist text such as Bad Feminist by Roxane Gay or We Should All Be Feminists by Chimamanda Ngozie Adichie. Are you an advocate for mental health? Try Reasons to Stay Alive by Matt Haig or My Age of Anxiety by Scott Stossel. For LGBT+ rights, Boy Erased by Garrard Conley. These books not only expand your perspective, but they can help you feel less alone.