Horror
3 Shirley Jackson Releases to Celebrate Her 100th Birthday
This content contains affiliate links. When you buy through these links, we may earn an affiliate commission.
Fall should just be another name for "the Shirley Jackson reading season." She's best known for her gothic horror novels and creepy short stories, but Jackson was a writer with many talents and was also a prolific writer of humorous fiction about family life. If for some reason you've never read her work, now is the perfect time to start! If you're well acquainted with the queen of classic horror, then you'll be thrilled to hear about these three new Shirley Jackson releases, just in time to celebrate her 100th birthday!
Shirley Jackson's "The Lottery": The Authorized Graphic Adaptation by Miles Hyman
If you've ever taken an English class in U.S., chances are you've read Jackson's best-known short story, "The Lottery." It's the short, chilling story of a seemingly-normal small town that holds an annual compulsory lottery, but the prize is not anything to covet. "The Lottery" exemplifies Jackson's ability to juxtapose horror with the banalities of every day life, and when it was published in The New Yorker in 1948, it received the largest response the magazine had ever received for one of their stories.
This graphic adapatation is illustrated by Miles Hyman, Jackson's grandson, and from what artwork samples I've seen, he nails the quietly foreboding tone of the story perfectly while respectfully expanding on the story. The organizers of the lottery are portrayed preparing for the event in the semi-darkness of a back room, their eyes dark and partially obscured. It's a subtle, chilling portrayal that makes me very curious to see how the climax of the story is illustrated.
The Penguin Deluxe Edition of The Haunting of Hill House
This classic haunted house story gets a new look in a gorgeous new edition! I think I'll let this little video from the Oblong Books Instagram feed convey why you need this edition in your life:
https://www.instagram.com/p/BK1cDaDg4IE/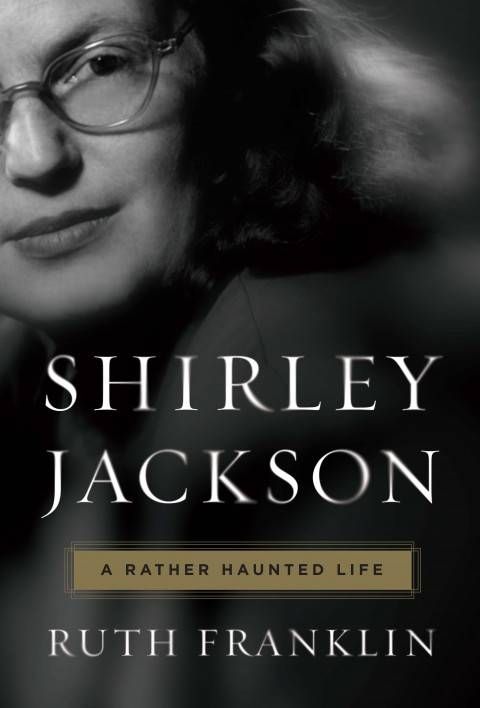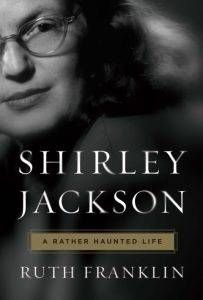 Shirley Jackson: A Rather Haunted Life by Ruth Franklin
Jackson led a rather interesting life. In addition to writing successful novels and many, many short stories, she was responsible for raising four children. If you've ever read the collections Just An Ordinary Day or Life Among the Savages, you'll know that she was just as capable of writing humorous accounts about family life as she was of unsettling her readers with tales of murder and violence. Biographer Franklin writes on NYMag that the tensions between maintaining a creative lifestyle and raising her children (without much help from her husband) was what gave life to her unique style of writing. With so many articles circulating the Internet suggesting that a woman cannot be a successful artist and a mother at the same time, I find this perspective refreshing, and frankly, necessary.
What's your favorite story or novel by Jackson?