This content contains affiliate links. When you buy through these links, we may earn an affiliate commission.
Kay Taylor Rea is a bi lady nerd who's unduly obsessed with: diverse media of all sorts (with special fondness for comics, romance, SFF, and YA), orange foods, Hamilton, and hockey. When she's not tweeting, reading submissions for Uncanny Magazine, or writing about comics for Panels, she's blogging about her feels, favorite books, and fanfiction at read, rec, write, repeat.
---
There are few things as satisfying as getting your hands on a good book only to learn it's the first in a series. In 2015 I took a deep dive into the romance genre and discovered that a great first novel is a special boon for romance readers. We're lucky enough that popular books often spawn long running series with continuing storylines and familiar characters.
I've read a ton of romance-centric YA, SFF, and fanfiction, but I don't know many romance readers IRL and I spent ages baffled about where to start. Popular authors can have intimidating backlists (Danielle Steele's been putting out at least one book a year since 1980!). That's scary when you've always subscribed to the 'you have to read the series in order' school of thought. With a lot of help from the generous people of Romance Twitter and even more from blogs around Romancelandia, I'm making 2016 another year of reading romance.
Here I'm sharing three of my favorite, accessible series starters for romance newbies.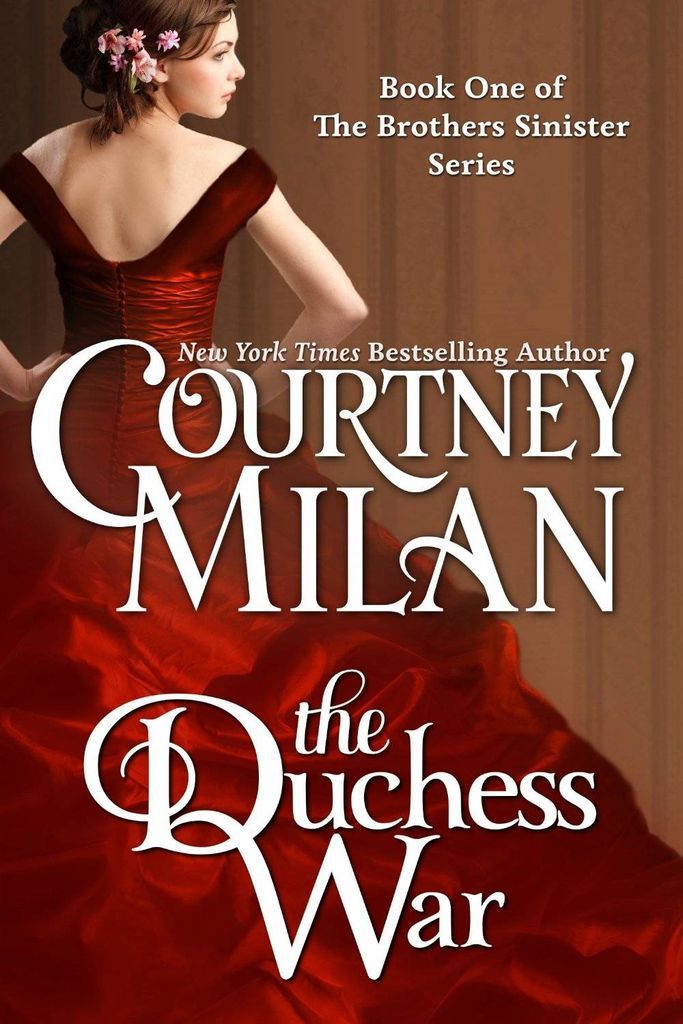 The Duchess War by Courtney Milan, Book One of The Brothers Sinister Series (includes four full length novels and four novellas)
This is historical romance at its best. Milan's writing is wonderfully feminist within a historically aware frame. Her heroines are always different, but they're universally well developed with interesting views on the social dynamics they have to navigate. The Duchess War is about Miss Minerva "Minnie" Lane, a wallflower with a fascinating hidden past (I don't want to spoil it, but it's such a wonderful, original backstory), and her courtship with emotionally incompetent Robert Blaisdell, the Duke of Clermont. The Brothers Sinister novels are excellent for readers interested in 'historical not in a ballroom.' The stories often make use of interesting, rarely used settings to great effect. Milan is an expert at pacing as well as sharp, realistic dialogue. I always catch myself laughing aloud while reading these.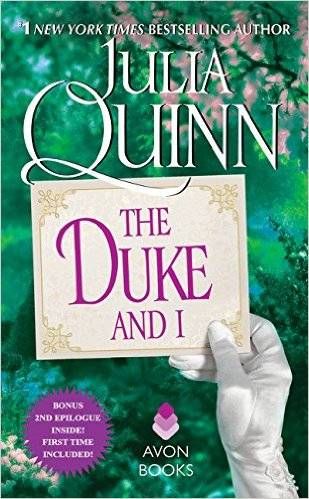 The Duke and I by Julia Quinn, Book One of The Bridgertons Series (includes eight full length novels and seven 'epilogue' short story continuations)
Quinn's long-running Bridgertons series tells the love stories of each of the eight Bridgerton siblings (yes, really, eight). The books feature chapter openings with snippets from a gossip column, Lady Whistledown's Society Papers, an ingenious framing device that lends itself to series continuity and strong worldbuilding. (The columnist's identity is a mystery solved in a later Bridgerton novel in one of the series strongest plots.) Perhaps my favorite part of these books are the wonderful, complex family dynamics. Each sibling has a unique and believable place as well as distinct relationships with each of the others. The Duke and I tells the story of on-the-shelf Daphne Bridgerton in a fauxmance that turns romance with her brother's best friend, Simon Bassett, the Duke of Hastings. There are wacky sibling hijinks and miscommunications in ballrooms and a duel. What more could you ask for?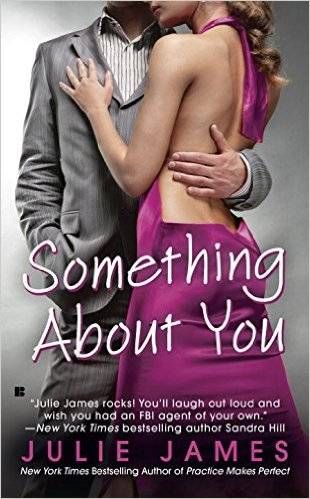 Something About You by Julie James, Book One of The FBI/US Attorney Series
This contemporary romance series is less 'marrying off the entire family' and more 'vaguely connected people fall in love.' Per author instructions, the books can be read in any order, since they all stand on their own, but Something About You is a great place to begin. It's the story of Assistant US Attorney Cameron Lynde, the accidental witness to a crime, and Special Agent Jack Pallas, who's assigned as her protection. They got off on the wrong foot three years earlier when Lynde's new boss threw her under the bus over a botched crackdown and Jack's career took a nosedive. All of the stories in the series involve the Chicago criminal justice system and both the Chicago setting and the criminal justice details feel very true to life (likely thanks to the author's Chicago residence and past career as a lawyer). The FBI/US Attorney series is a great entry point for readers interested in giving contemporary romance a try.