This content contains affiliate links. When you buy through these links, we may earn an affiliate commission.
"3 On A YA Theme" is sponsored by City of Brass by S.A. Chakraborty.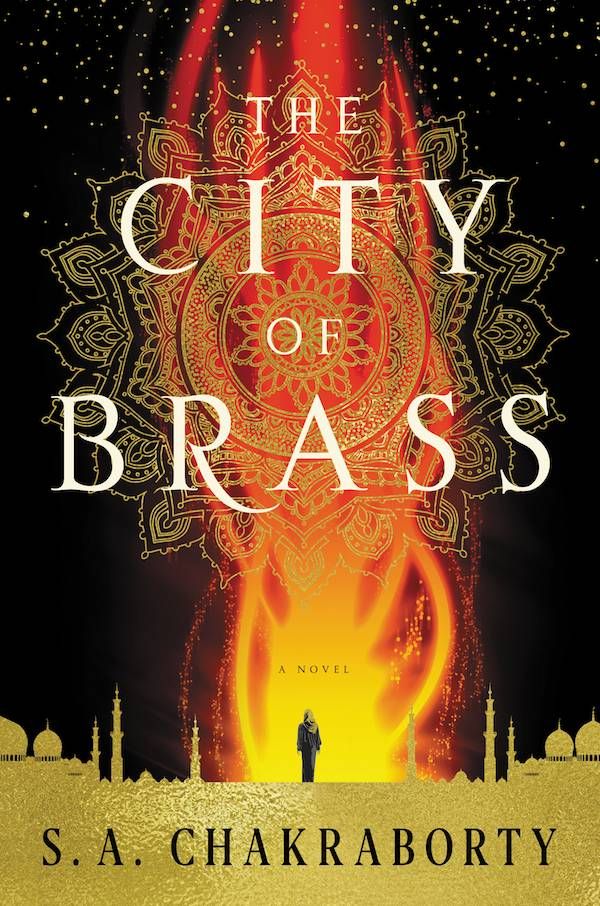 As a con woman in the streets of 18th century Cairo, Nahri does not believe in magic. She relies on her wits and her healing talents to survive. But when she accidentally summons a sly, darkly mysterious djinn warrior during one of her cons, she's forced to question everything she believes. He tells her that across the hot, windswept sands of the Middle East lies Daevabad, the legendary city of brass — home of six djinn tribes, and simmering with old resentments threatening Nahri's ancestral home. There's a reason they say to be careful what you wish for…
---
I've written at length about how young adult nonfiction seems to be a category of books regularly overlooked. But even within that category, there's a subset of books further ignored: YA poetry.
I'm not talking about novels in verse. While those are great, we talk about them pretty regularly. We do not do the same for poetry collections, in part because poetry collections for young adults are a rare beast.
Let's take a look at a few of the YA poetry collections that are out there and expand our reading horizons even more.
Few writers capture the everyday moments of life like Gary Soto. In direct and vivid poems, he draws from his own youth in California's Central Valley to portray the joys and sorrows of young people. His writing focuses on Latino characters, yet speaks to readers of all ethnicities. Acclaimed by educators since its original publication in 1998, A Fire in My Hands has been revised and expanded in this new edition. Old and new fans of Soto's work will welcome the return of his compelling poems.
Paint Me Like I Am is a collection of poems by teens who have taken part in writing programs run by a national nonprofit organization called WritersCorps. To read the words of these young people is to hear the diverse voices of teenagers everywhere.
Included are a foreward by acclaimed poet Nikki Giovanni, an essay from Kevin Powell, another poet associated with WritersCorps, and writing tips from WritersCorps instructors.
WritersCorps was started in 1994 to help at-risk youth in three American urban centers: San Francisco, Washington, DC, and New York City (the Bronx). Thousands of children and teenagers have since benefited from finding creative expression through writing.
In fifty poems, Christine Heppermann places fairy tales side by side with the modern teenage girl. Powerful and provocative, deadly funny and deadly serious, this collection is one to read, to share, to treasure, and to come back to again and again.
They are inspiring talented stunning remarkable wise
They are also fearless depressed hilarious impatient in love out of love pissed off
And they want you to let them in.
This collection of original stories and poems provides rare insight into the minds of adolescent African American boys. There's Tow-Kaye, getting married at age seventeen to the love of his life, who's pregnant. James writes in his diary about his twin brother's terrible secret, while Tyler explains what it's like to be a player with the ladies. And Eric takes us on a tour of North Philly on the Fourth of July, when the heat could make a guy go crazy. Sharon G. Flake's talent for telling it like it is will leave readers thinking differently, feeling deeply, and definitely wanting more.
Want more "3 On A YA Theme" posts? Gotcha covered.