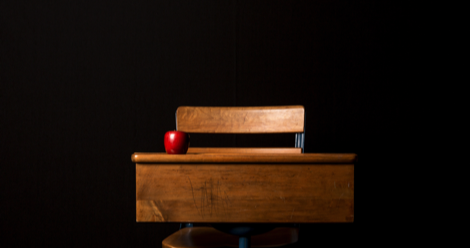 Sponsored
3 on a YA Theme: YA Books About Nontraditional Schooling
This content contains affiliate links. When you buy through these links, we may earn an affiliate commission.
This list of YA books about nontraditional schooling is sponsored by Flatiron Books, publishers of Tin Heart by Shivaun Plozza.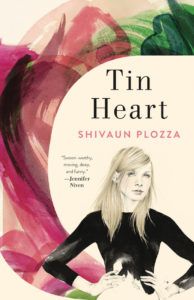 Bestselling author of All the Bright Places Jennifer Niven calls emerging talent Shivaun Plozza's charming and romantic second novel "from cover to cover swoon-worthy, moving, deep, and funny"!
---
Although most YA books that take place in high schools tend to focus on traditional classes and AP courses, that academic life isn't for every teen. And you know what? That's totally okay. Students who excel at shop class are just as valuable and intelligent as students who take calculus, and academic success is defined differently for everyone. Examples of schooling that don't focus on highly gifted students are a little hard to find in YA, which is why I love these YA books about nontraditional schooling! Unfortunately, there's a dearth of these books written by authors of color, so publishing still has some work to do.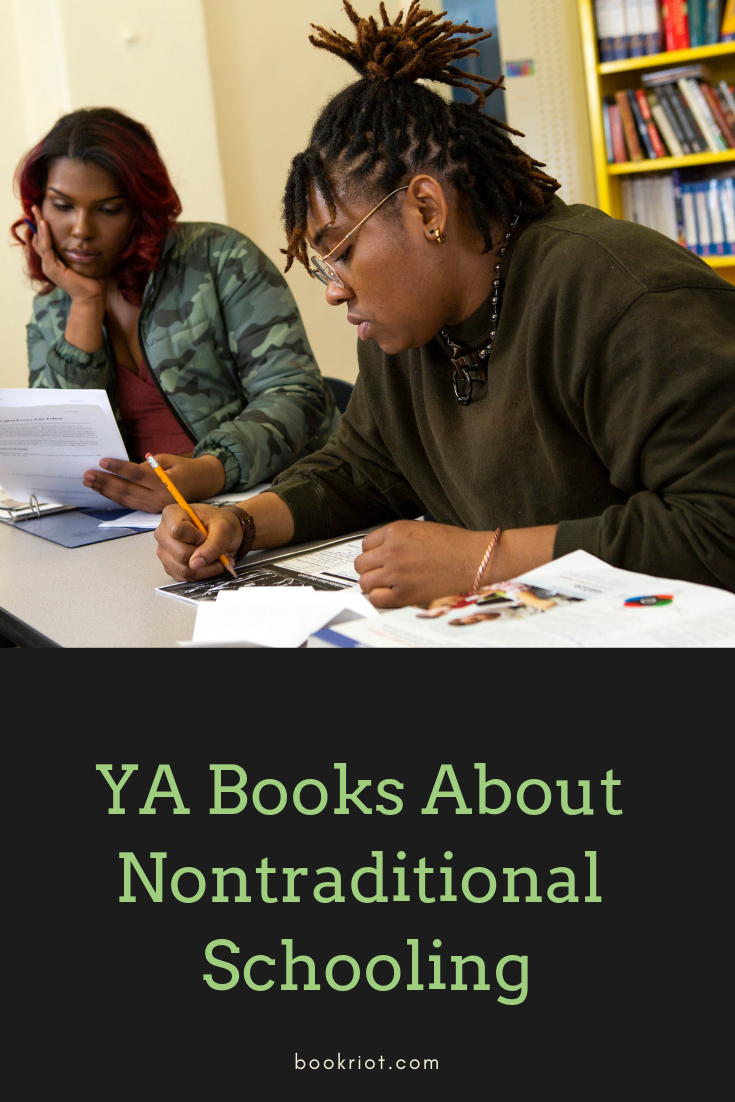 Charlotte is a student in the Cosmetology Arts program of her high school, along with her best friend Lydia. They have a grand plan for their future: graduate high school with their cosmetology degrees, work while they get their business degrees, and one day open their own salon. But the grand plan is wrecked when Lydia quits the cosmetology program, right when the friends are bent on winning the Winter Style Showcase, and Charlotte's mom is trying to get her to quit Cos Arts in favor of a four-year college.
When Jane gets expelled from her high school, she enrolls in a high school completion program at a local community college at the urging of her religious parents. But she doesn't want to live at home–so she signs up for House Orange, a Big Brother-esque web series for students where her competitive streak shines through and she'll have to confront all of the doubts she's been hiding with her snarky wit.
Sib and Lou's school requires everyone in their year to spend a semester taking a wilderness course. The girls, who barely know each other, head to a wilderness campus for their outdoor course, expecting dorm drama and lots of hikes and bugs. What unfolds in this novel with alternating viewpoints is friendship betrayal and relationship drama that unexpectedly draws the two girls together, allowing Sib to find the meaning of true friendship and drawing Lou back to the land of the living after suffering loss.
Want more "3 On A YA Theme" posts? Gotcha covered.