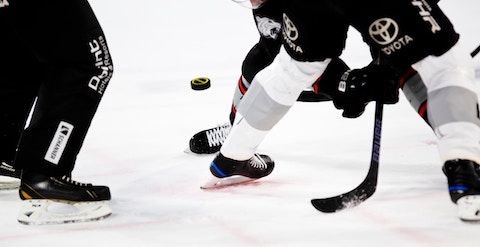 This content contains affiliate links. When you buy through these links, we may earn an affiliate commission.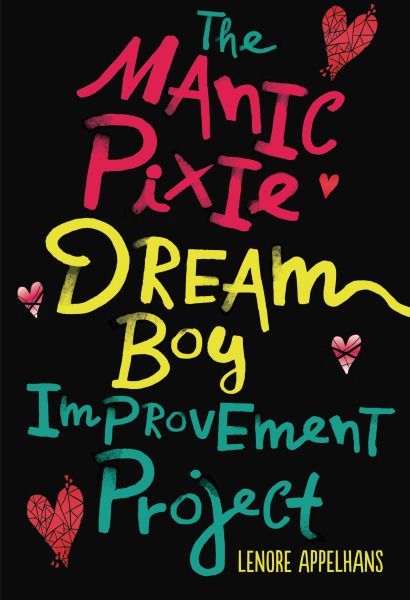 Sponsored by Carolrhoda Lab ®, an imprint of Lerner Publishing Group
Riley was born to be a cliché. A "Manic Pixie Dream Boy" from TropeTown, he's always ready to play his part for Authors and their Developed protagonists… until he starts going off-script. It's against all the rules, but if Riley doesn't reject his training and expand his role, he may meet a fate far worse than any stereotype. As romantic as 500 Days of Summer and as meta as The Rest of Us Just Live Here, The Manic Pixie Dream Boy Improvement Project will leave you questioning just who should be in charge of your story. Available now!
---
I grew up in Michigan and went to a university that was Division I in hockey, so while it's been years (ahem, decades) since I pulled on a pair of skates, hockey has always been on the periphery of my life. While I've yet to come across a YA novel (or any novel) that captures the exhilaration and energy of sitting in the student section of a college hockey game, these YA books about hockey are a nice departure from the endless books about football and basketball!
This 2018 Morris Award Finalist is a graphic novel following Eric Bittle, a former figuring skater turned hockey player, when he starts his freshman year at Samwell University and joins the hockey team. As if making the adjustment from figure skating to checking on the ice isn't hard enough, Eric's cute and moody captain, Jack, is plenty distracting.
Iceman by Chris Lynch
This YA novel also features a hockey player named Eric, called Iceman by his teammates because he's a cold and determined player on the ice. But really, Eric is burning up with all of the things he holds in—like his dad's obsession with the violence of the sport, his mom's disappointment, and his brother's fall from grace. As he struggles to make sense of his world, he finds comfort defining himself as a hockey player, even as he questions whether or not he wants to continue to play.
Holland Delvis is a hockey player. She's also a girl. These two things should be separate facts, but she only ever gets attention for being a girl hockey player. When chosen to be featured on a televised special about hockey players, it seems like Holland is only recognized for her gender, not her talent. But she finds encouragement in the most surprising of places…her biggest competitor: her captain, Wes. Biren's novel features a powerful message about standing up to sexism, and a swoonworthy romance!
Want more "3 On A YA Theme" posts? Gotcha covered.