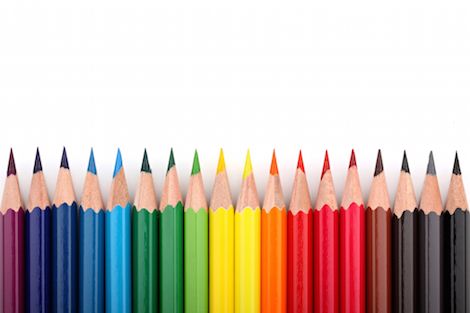 This content contains affiliate links. When you buy through these links, we may earn an affiliate commission.
"3 on a YA Theme" is sponsored by The Hazel Wood by Melissa Albert.
Seventeen-year-old Alice and her mother have spent most of Alice's life on the road, always a step ahead of the bad luck biting at their heels. But when Alice's grandmother, the reclusive author of a book of pitch-dark fairy tales, dies on her estate, the Hazel Wood, Alice learns how bad her luck can really get…
---
Let's take a look at some of the graphic novels for YA readers hitting shelves in the early part of 2018. It's a nice array of fiction and nonfiction, familiar titles being revisited in graphic form, and brand new stories.
For readers who love YA but want to step out of their comfort zone, these might be an excellent step to marry one's YA interests with something a little bit different.
Graciela Iturbide was born in Mexico City in 1942, the oldest of 13 children. When tragedy struck Iturbide as a young mother, she turned to photography for solace and understanding. From then on Iturbide embarked on a photographic journey that has taken her throughout her native Mexico, from the Sonora Desert to Juchitán to Frida Kahlo's bathroom, to the United States, India, and beyond. Photographic is a symbolic, poetic, and deeply personal graphic biography of this iconic photographer. Iturbide's journey will excite readers of all ages as well as budding photographers, who will be inspired by her resolve, talent, and curiosity.
Paris, at the dawn of the modern age:
Prince Sebastian is looking for a bride—or rather, his parents are looking for one for him. Sebastian is too busy hiding his secret life from everyone. At night he puts on daring dresses and takes Paris by storm as the fabulous Lady Crystallia—the hottest fashion icon in the world capital of fashion!
Sebastian's secret weapon (and best friend) is the brilliant dressmaker Frances—one of only two people who know the truth: sometimes this boy wears dresses. But Frances dreams of greatness, and being someone's secret weapon means being a secret. Forever. How long can Frances defer her dreams to protect a friend? Jen Wang weaves an exuberantly romantic tale of identity, young love, art, and family. A fairy tale for any age, The Prince and the Dressmaker will steal your heart.
Speak by Laurie Halse Anderson and Emily Carroll (available now)
"Speak up for yourself—we want to know what you have to say." From the first moment of her freshman year at Merryweather High, Melinda knows this is a big fat lie, part of the nonsense of high school. She is friendless—an outcast—because she busted an end-of-summer party by calling the cops, so now nobody will talk to her, let alone listen to her. Through her work on an art project, she is finally able to face what really happened that night: She was raped by an upperclassman, a guy who still attends Merryweather and is still a threat to her. With powerful illustrations by Emily Carroll Speak: The Graphic Novel comes alive for new audiences and fans of the classic novel.
Iko—an audacious android and best friend to the Lunar Queen Cinder—has been tasked with hunting down Alpha Lysander Steele, the leader of a rogue band of bioengineered wolf-soldiers who threaten to undo the tenuous peace agreement between Earth and Luna. Unless Cinder can reverse the mutations that were forced on them years before, Steele and his soldiers plan to satisfy their monstrous appetites with a massacre of the innocent people of Earth.
And to show he's serious, Steele is taking hostages.
Cinder and Kai, Scarlet and Wolf, Cress and Thorne, and Winter and Jacin all feature in this epic new battle. But it is Iko who must face her deepest fears when she uncovers the truth about her own unusual programming.
Want more "3 On A YA Theme" posts? Gotcha covered.