This content contains affiliate links. When you buy through these links, we may earn an affiliate commission.
We've talked a lot recently about taking the plunge into reading books written by women for a year or even longer. I made the decision to read primarily women last month, and so far, it's been a really worthwhile project. I'm going to keep it up as long as possible, since it's already allowing me to dig into some of the books I've let gather dust on my shelves.
If you've been curious about a challenge to read only women, Manda over on Tumblr has launched #ReadWomen. This month-long challenge is open to anyone who wants to participate and use the hashtag via Tumblr. If you can't commit to a long period of time of reading books by women only, perhaps a one-month challenge is a perfect opportunity to try it out. The goal of #ReadWomen is to enjoy and amplify female voices.
With only four more "3 On A YA Theme" columns left this year, I thought it would be worthwhile to dedicate each one to three YA titles written by women from 2015 that you should know about. I'm sticking to titles I haven't talked about this year (as best as possible!), as well as ones that have flown below the radar, across a wide swath of genres. Let's not just read women; let's read women whose work deserves even more attention.
I'll Meet You There by Heather Demetrios
If seventeen-year-old Skylar Evans were a typical Creek View girl, her future would involve a double-wide trailer, a baby on her hip, and the graveyard shift at Taco Bell. But after graduation, the only thing standing between straightedge Skylar and art school are three minimum-wage months of summer. Skylar can taste the freedom—that is, until her mother loses her job and everything starts coming apart. Torn between her dreams and the people she loves, Skylar realizes everything she's ever worked for is on the line.
Nineteen-year-old Josh Mitchell had a different ticket out of Creek View: the Marines. But after his leg is blown off in Afghanistan, he returns home, a shell of the cocksure boy he used to be. What brings Skylar and Josh together is working at the Paradise—a quirky motel off California's dusty Highway 99. Despite their differences, their shared isolation turns into an unexpected friendship and soon, something deeper.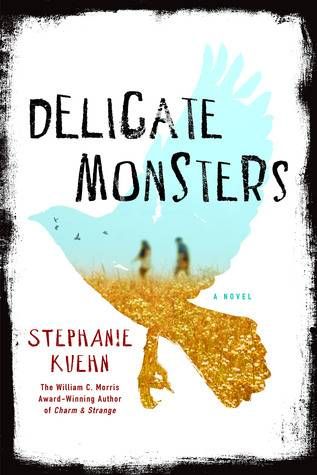 Delicate Monsters by Stephanie Kuehn
When nearly killing a classmate gets seventeen-year-old Sadie Su kicked out of her third boarding school in four years, she returns to her family's California vineyard estate. Here, she's meant to stay out of trouble. Here, she's meant to do a lot of things. But it's hard. She's bored. And when Sadie's bored, the only thing she likes is trouble.
Emerson Tate's a poor boy living in a rich town, with his widowed mother and strange, haunted little brother. All he wants his senior year is to play basketball and make something happen with the girl of his dreams. That's why Emerson's not happy Sadie's back. An old childhood friend, she knows his worst secrets. The things he longs to forget. The things she won't ever let him.
Haunted is a good word for fifteen-year-old Miles Tate. Miles can see the future, after all. And he knows his vision of tragic violence at his school will come true, because his visions always do. That's what he tells the new girl in town. The one who listens to him. The one who recognizes the darkness in his past.
But can Miles stop the violence? Or has the future already been written? Maybe tragedy is his destiny. Maybe it's all of theirs.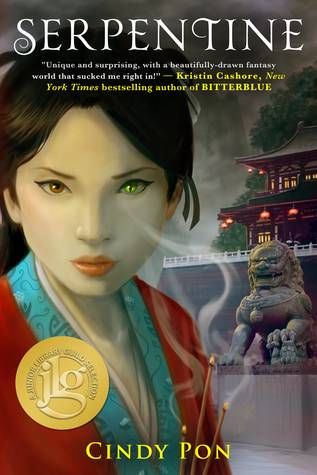 Serpentine by Cindy Pon
Lush with details from Chinese folklore, Serpentine tells the coming of age story of Skybright, a young girl who worries about her growing otherness. As she turns sixteen, Skybright notices troubling changes. By day, she is a companion and handmaid to the youngest daughter of a very wealthy family. But nighttime brings with it a darkness that not even daybreak can quell.
When her plight can no longer be denied, Skybright learns that despite a dark destiny, she must struggle to retain her sense of self – even as she falls in love for the first time.
Want more "3 On A YA Theme" posts? Gotcha covered.