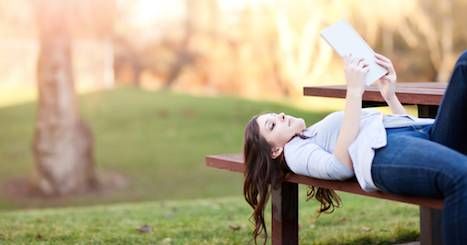 This content contains affiliate links. When you buy through these links, we may earn an affiliate commission.
This week's 3 On a YA Theme is sponsored by our What's Up in YA? Newsletter! Sign up to get a biweekly collection of everything that's happening in YA, right in your inbox.
---
Not to frighten anyone, but 1996 was not ten years ago. It wasn't fifteen years ago, either. It's been 20 years since 1996.
For some perspective, that means today's 13 year olds — the youngest teenagers and readers of YA — were born in 2003.
Feeling old now?
I thought it would be interesting to periodically take a look back at some of the best books from years gone by as part of this "3 On A YA Theme" series, and I've got no specific reason why I chose 1996. What I remember from that year includes the Atlanta Olympics, sixth grade, and girls everywhere adorning their faces in as much roll-on body glitter as possible.
Whatever happened to that trend anyway? I'd be okay with revisiting that one.
Worth noting that because books do go out of print, some of these might be harder to track down, but it's likely if you can't find it on your own, a library could request a copy for you quite easily. It's also worth mentioning that some books included may have problematic elements to them, but I am doing my best to look at books with solid reviews from solid sources, hopefully minimizing the chances of that happening. I believe in the case of the three books here, they should all be easy to find and light on any "proceed with caution" warnings.
Let's take a look back at a bit of the year that was 1996 in YA fiction…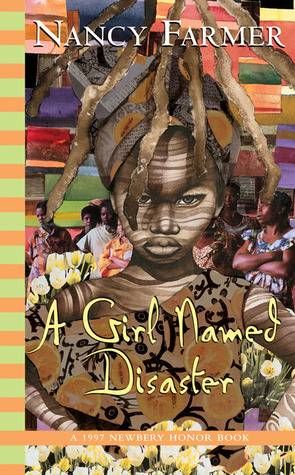 A Girl Named Disaster by Nancy Farmer
Nhamo is a virtual slave in her African village in 1981. Before her twelfth birthday, Nhamo runs away to escape marriage to a cruel husband, and spends a year going from Zimbabwe to Mozambique. Alone on the river in a stolen boat, swept into the uncharted heart of a great lake, she battles drowning, starvation, wild animals.
Here's a look at a few other covers for Farmer's book over the years: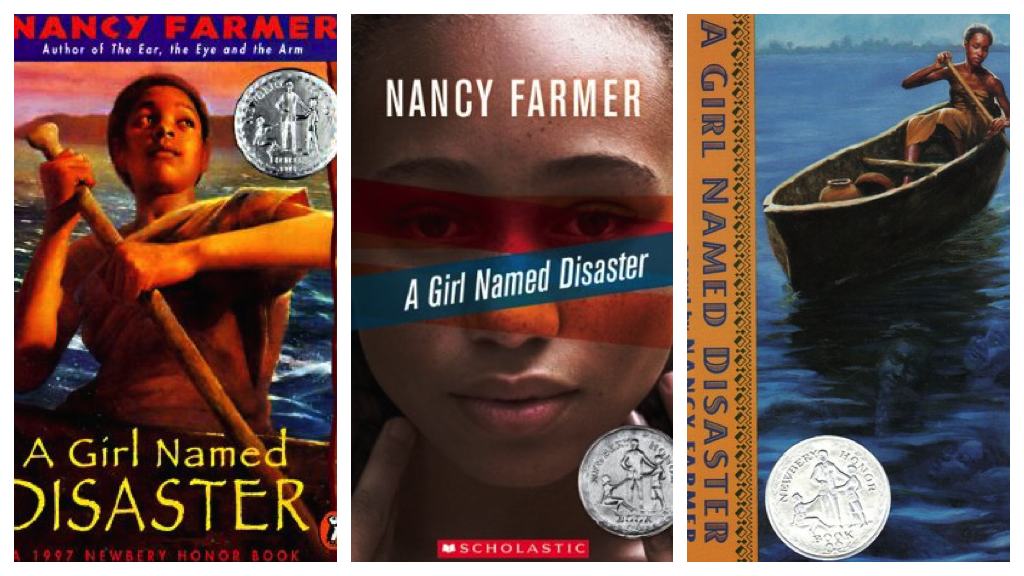 Here's a classic YA title that long-time YA readers are probably familiar with, but those who haven't yet discovered should absolutely pick up. If the author's name sounds familiar, it's because this is the same Rob Thomas behind Veronica Mars, iZombie, and more.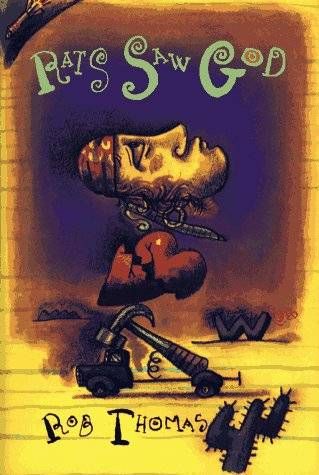 Rats Saw God by Rob Thomas
In hopes of graduating, Steve York agrees to complete a hundred-page writing assignment which helps him to sort out his relationship with his famous astronaut father and the events that changed him from promising student to troubled teen.
Here's a look at some of the covers of this one throughout the years:
Take a moment to appreciate just how wonderfully 90s "cool dude" that first cover is.
The Thief by Megan Whalen Turner (first in "The Queen's Thief" series)
The king's scholar, the magus, believes he knows the site of an ancient treasure. To attain it for his king, he needs a skillful thief, and he selects Gen from the king's prison. The magus is interested only in the thief's abilities. What Gen is interested in is anyone's guess. Their journey toward the treasure is both dangerous and difficult, lightened only imperceptibly by the tales they tell of the old gods and goddesses.
And here's a look at some of the covers for this one through the years. This series is still wildly popular with YA fantasy fans, and with rumors of a potential new title being written for it, I wouldn't be surprised if we continue to see a repackage and resurgence in talk about this title in the near future. The cover on the far right here is one of the foreign editions which is a neat contrast to the English covers: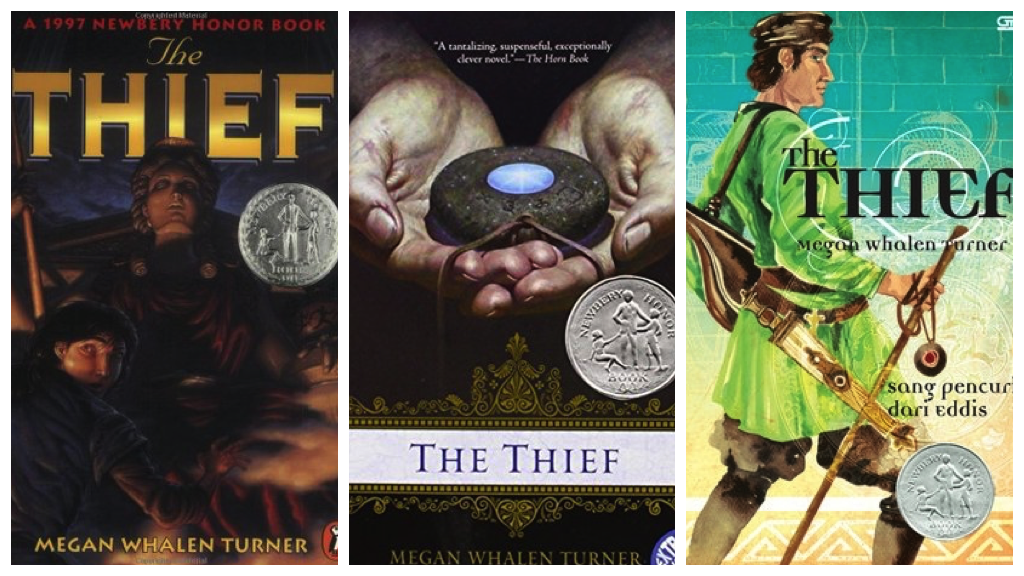 Want more "3 On A YA Theme" posts? Gotcha covered.