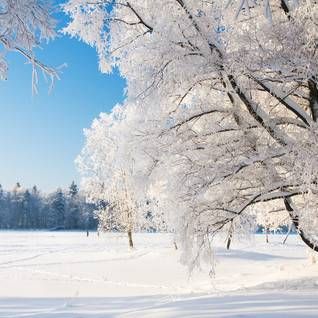 This content contains affiliate links. When you buy through these links, we may earn an affiliate commission.
This installment of 3 On A YA Theme is sponsored by the Book Riot Store. Treat yourself to bookish gear that's 100% awesome for 30% off this week!

Is there an equivalent to "dog days of summer" but for winter? This is what I'm wondering as we enter the part of this season that feels like it never ends. Where I live, usually we're buried under feet of snow and wind so cold that no one would ever step outside. This year, thanks to El Nino, we've had a fraction of the snow and only a handful of bitterly cold days. But it's still a bit sad to look outside at browning and frozen chunks of snow that have been dotting the yard since mid-November.
This would be the part of the post where I say "now it's time to talk about summer books." But actually, I'm going to talk about some cold, winter-y YA books instead, so I can watch as other characters suffer right along with me.
It's interesting how many more YA books take place in summer, as opposed to the drudges of winter. Less romance if it's not holiday themed? They don't want to talk about the months-old frozen and browning chunks of snow outside? As much as winter is not my favorite season, I actually think it'd be nice to see more books set in the stone cold days of the season where romance or the holidays aren't the thrust of the story.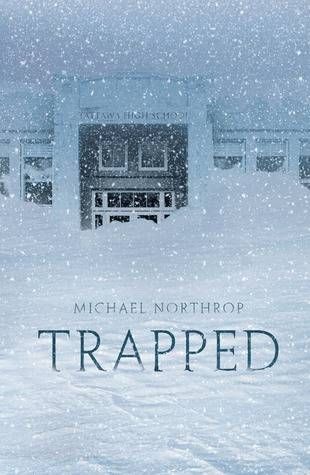 Trapped by Michael Northrop
The day the blizzard started, no one knew that it was going to keep snowing for a week. That for those in its path, it would become not just a matter of keeping warm, but of staying alive. . . .
Scotty and his friends Pete and Jason are among the last seven kids at their high school waiting to get picked up that day, and they soon realize that no one is coming for them. Still, it doesn't seem so bad to spend the night at school, especially when distractingly hot Krista and Julie are sleeping just down the hall. But then the power goes out, then the heat. The pipes freeze, and the roof shudders. As the days add up, the snow piles higher, and the empty halls grow colder and darker, the mounting pressure forces a devastating decision.
(This book gives me nightmares, even to this day, which is years after I've read it).
After The Snow by SD Crockett
Fifteen-year-old Willo was out hunting when the trucks came and took his family away. Left alone in the snow, Willo becomes determined to find and rescue his family, and he knows just who to talk with to learn where they are. He plans to head across the mountains and make Farmer Geraint tell him where his family has gone.
But on the way across the mountain, he finds Mary, a refugee from the city, whose father is lost and who is starving to death. The smart thing to do would be to leave her alone — he doesn't have enough supplies for two or the time to take care of a girl — but Willo just can't do it. However, with the world trapped in an ice age, the odds of them surviving on their own are not good. And even if he does manage to keep Mary safe, what about finding his family?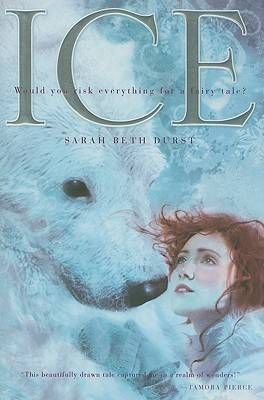 Ice by Sarah Beth Durst
When Cassie was a little girl, her grandmother told her a fairy tale about her mother, who made a deal with the Polar Bear King and was swept away to the ends of the earth. Now that Cassie is older, she knows the story was a nice way of saying her mother had died. Cassie lives with her father at an Arctic research station, is determined to become a scientist, and has no time for make-believe.
Then, on her eighteenth birthday, Cassie comes face-to-face with a polar bear who speaks to her. He tells her that her mother is alive, imprisoned at the ends of the earth. And he can bring her back — if Cassie will agree to be his bride.
That is the beginning of Cassie's own real-life fairy tale, one that sends her on an unbelievable journey across the brutal Arctic, through the Canadian boreal forest, and on the back of the North Wind to the land east of the sun and west of the moon. Before it is over, the world she knows will be swept away, and everything she holds dear will be taken from her — until she discovers the true meaning of love and family in the magical realm of Ice.
Want more "3 On A YA Theme" posts? Gotcha covered.