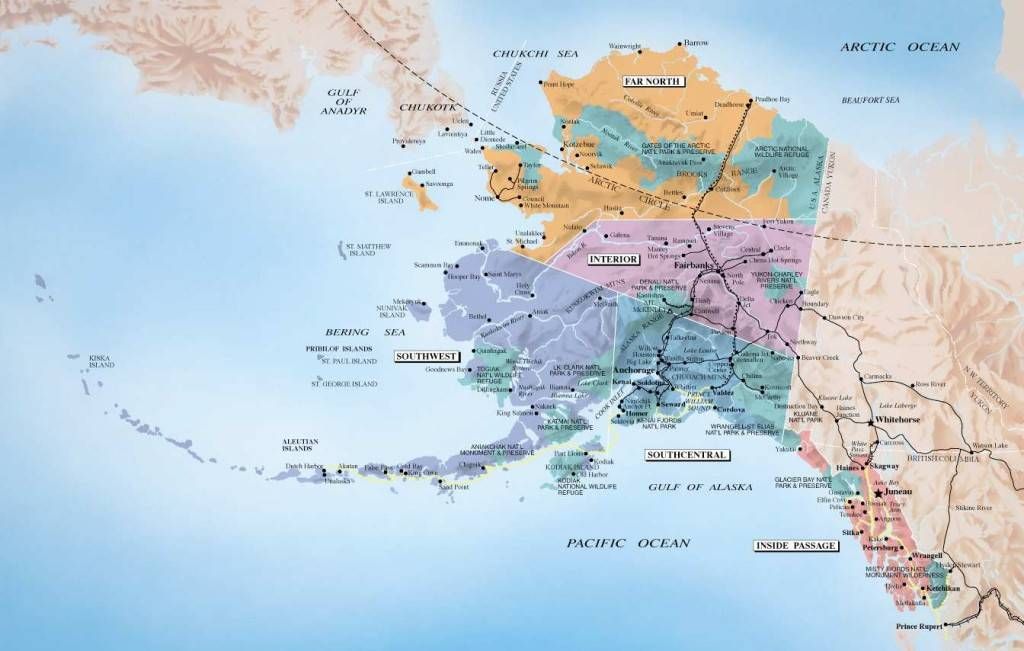 This content contains affiliate links. When you buy through these links, we may earn an affiliate commission.
This installment of 3 On A YA Theme is sponsored by the Book Riot Store. Our exclusive Read to Me shirt is the perfect Valentine's Day gift for the book lovers you love. Buy while supplies last!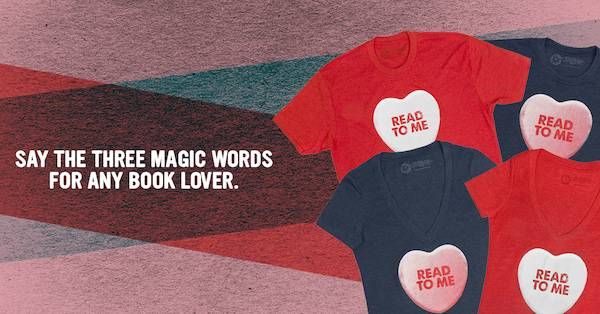 I'm moderately obsessed with the idea of Alaska. It's a state that fascinates me to no end, in part because it's so remote and removed from the continental US, and in part because Alaska itself is so huge. I can't imagine living in a place where you have to fly from one town to another — and that's a preferred method of transport — and I can't imagine what life must be like during the time of year when you get no daylight or no darkness. I lived in Texas, so I understand the idea of big, but Texas looks like a cute brooch when overlaid on top of Alaska size-wise.
Then there's the whole cost-of-living thing that I can't stop thinking about, either. In some parts of the state (think Barrow, way at the tippy top), it can cost a fortune for products like soda or paper towels or a can of soup.
None of these things that fascinate me even touch upon the cultural elements that make Alaska such an interesting place. Native Alaskans and their lives and stories are undertold.
I thought in the spirit of this on-going winter season, as well as a soon-to-be released YA title set in Alaska, I'd do a round-up of Alaskan-set YA novels. I want more of these, and I want more than go into some of those day-to-day things that make this setting so fascinating, so diverse, and so worthy of a variety of stories.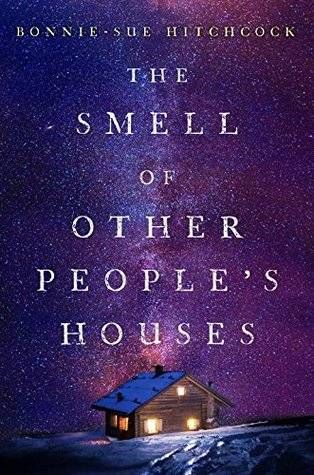 The Smell of Other People's Houses by Bonnie-Sue Hitchcock (February 23)
In Alaska, 1970, being a teenager here isn't like being a teenager anywhere else. Ruth has a secret that she can't hide forever. Dora wonders if she can ever truly escape where she comes from, even when good luck strikes. Alyce is trying to reconcile her desire to dance, with the life she's always known on her family's fishing boat. Hank and his brothers decide it's safer to run away than to stay home—until one of them ends up in terrible danger.
Four very different lives are about to become entangled.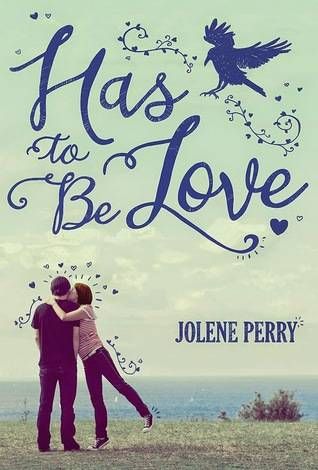 Has To Be Love by Jolene Perry
Years ago, Clara survived a vicious bear attack. She's used to getting sympathetic looks around town, but meeting strangers is a different story. Yet her dreams go far beyond Knik, Alaska, and now she's got a secret that's both thrilling and terrifying–an acceptance letter from Columbia University. But it turns out her scars aren't as fixable as she hoped, and when her boyfriend begins to press for a forever commitment, she has second thoughts about New York. Then Rhodes, a student teacher in her English class, forces her to acknowledge her writing talent, and everything becomes even more confusing–especially with the feelings she's starting to have about him. Now all Clara wants to do is hide from the tough choices she has to make. When her world comes crashing down around her, Clara has to confront her problems and find her way to a decision. Will she choose the life of her dreams or the life that someone she loves has chosen? Which choice is scarier?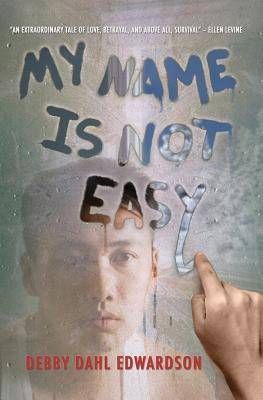 My Name Is Not Easy by Debby Dahl Edwardson
Luke knows his I'nupiaq name is full of sounds white people can't say. He knows he'll have to leave it behind when he and his brothers are sent to boarding school hundreds of miles from their Arctic village. At Sacred Heart School things are different. Instead of family, there are students – Eskimo, Indian, White – who line up on different sides of the cafeteria like there's some kind of war going on. And instead of comforting words like tutu and maktak, there's English. Speaking I'nupiaq – or any native language – is forbidden. And Father Mullen, whose fury is like a force of nature, is ready to slap down those who disobey. Luke struggles to survive at Sacred Heart. But he's not the only one. There's smart-aleck Amiq, a daring leader – if he doesn't self destruct; Chickie, blond and freckled, a different kind of outsider; and small quiet Junior, noticing everything and writing it all down. Each has their own story to tell. But once their separate stories come together, things at Sacred Heart School – and in the wider world – will never be the same.
Want more "3 On A YA Theme" posts? Gotcha covered.