Fiction
3 Crime Novels about Kidnapping
This content contains affiliate links. When you buy through these links, we may earn an affiliate commission.
I read a lot of books about women being kidnapped.
I don't really know what this says about me. It's a strange realization that I came upon in the last few days, when I realized that in the last two weeks, I'd read three similar novels about women being kidnapped or girls being kidnapped and looking back on their experiences. (Considering I wrote a post about summer books compared to Gone Girl, I suppose this shouldn't really be a surprise). It's weird, but considering the rate at which I devour crime fiction, I guess it's understandable? I'm going to forego the personal psychological evaluation, though, and instead give you the skinny on three of these books.
Pretty Girls
by Karin Slaughter
This novel was page-turning, for sure. It's a standalone, a step away from her series novels (of which I've only read one), and it's a pretty gripping (if a bit predictable) read. It features two sisters, very different from one another, named Claire and Lydia. Claire's husband Paul is murdered in front of her, but when she starts digging into his dealings, she finds that nothing is as it seems. Claire turns to Lydia, her sister, who she's been estranged from since their sister Julia was kidnapped at 19. This was a thrilling read to be sure, but a little too visceral for me. I can handle the kidnapping and the psychological trauma aspects of a novel like this, but the sheer brutality and violence in this book was just too much for me. The characterization was also a little hard to believe, especially towards the end. But if you're into the really dark and twisty, this is a book that you will probably devour.
What Doesn't Kill Her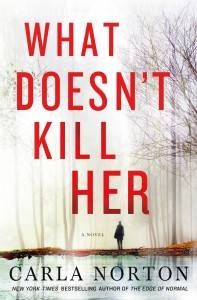 by Carla Norton
This is the second book in Carla Norton's series about Reeve LeClaire, a young woman who was held captive for years and finally found. Reeve has physically, if not emotionally, overcome her ordeal, and is now in her 20s and attending college. When her kidnapper escapes the institution where he's being held, though, her nightmare begins all over again. I'll admit that I enjoyed the first in this series—The Edge of Normal, which focused on Reeve working with a psychiatrist in order to find another missing girl—more than this one, though this was a quick read as well. I really like the character of Reeve, and I want her to work through her issues, rather than be re-traumatized, hence my mixed feelings about this book. However, I still wholeheartedly recommend this series because Reeve is just so great. I'm looking forward to where she goes next.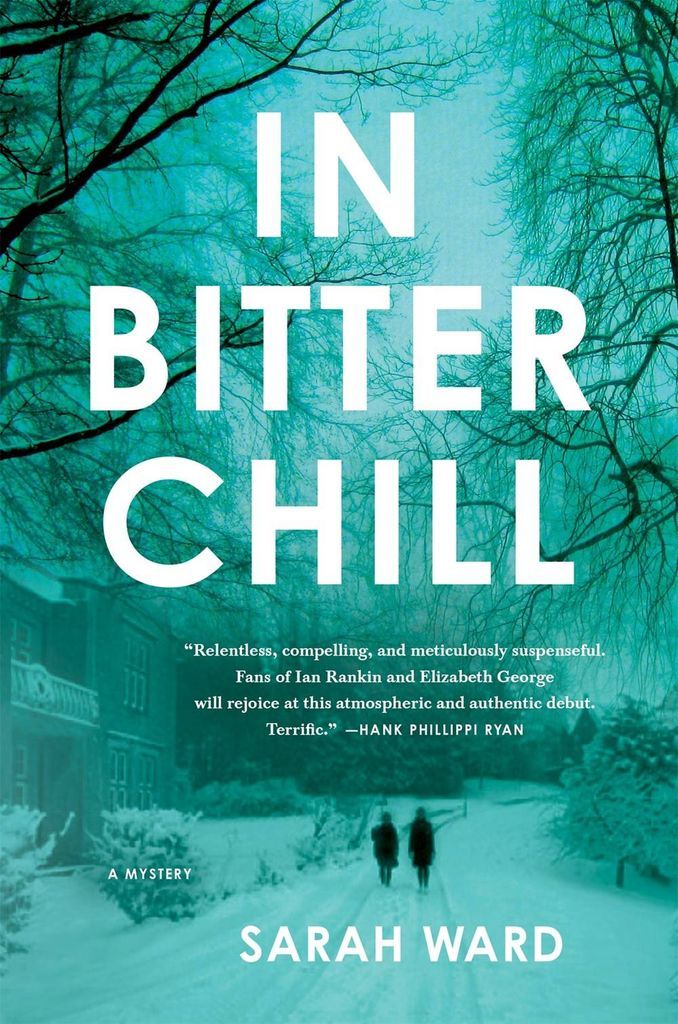 In Bitter Chill – Sarah Ward
My favorite of the three, In Bitter Chill was slower than I expected, but it was certainly a well-written novel that kept me engaged from beginning to end. It features Rachel Jones, who was kidnapped as a child along with Sophie Jenkins. Rachel was found soon after the kidnapping, disoriented and alone. Sophie was never found. Years later, Rachel is working as a genealogist and discovers that Sophie's mother has committed suicide, and the police think it's connected to the case from all those years ago. This read is atmospheric, to be sure. It brings small-town Britain to life in the best way possible. I also appreciated the lack of violence, torture, sexual abuse, or other disturbing elements. It's possible to have a serious psychological thriller that shakes you to the core without these; I'm not condemning other books like this for including them (clearly, I read them), but it's just refreshing because this is something different. The plotting is excellent, the characterization is excellent, the atmosphere is excellent: This is a book you need to read.