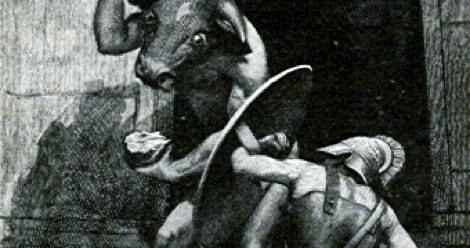 Lists
3 Contemporary Takes on Greek Mythology
This content contains affiliate links. When you buy through these links, we may earn an affiliate commission.
Mythology has always captured my imagination in a unique way. It's filled with all-powerful beings, who are somehow limited by their own terribly human faults and impulses.
Throw in heavy doses of magic and the irrational, and it all makes for some truly amazing stories, with a lot still open for the imagination to wrestle with.
And, of course, the most incredible monsters.
My first love among mythologies is the Greeks. It's the first set of myths I was ever taught, and it opened me up to new cultures and ideas, as well as to mythology in general.
This summer, I am traveling to Greece, and I can hardly wait. I've been dreaming of a trip like this for years, and the main reason is the mythology that came from there.
Of course, I'm not the only one whose imagination is captured by these incredible stories—a lot of authors catch it, too. So in celebration of my upcoming trip, here are a few great contemporary adaptations of Greek myths: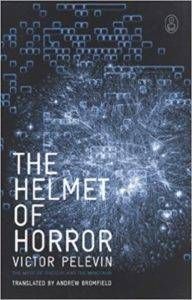 The Helmet of Horror by Victor Pelevin

In this strange take on Theseus and the Minotaur, the surreal and the hyperreal collide. What's this mean? Well. The story unfolds in an Internet chat room, to start. Within the chat, the conversation is ruled by the wearer of the Helmut of Horror, called Asterisk.
The story is described as a "labyrinthine examination of epistemological uncertainty"—so in other words, it's a super light, quick read. Author Victor Pelevin was listed as one of the Best European Writers Under 35.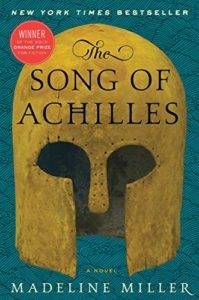 The Song of Achilles by Madeline Miller

This is a story that has stayed with me for years after I read it. With richly poetic and emotive language, Madeline Miller brings the story of the Iliad to life in a way that becomes deeply personal. The love story it unfolds caught me off guard and I was charmed by its vulnerability.
The Centaur by John Updike

I read this book as part of my English major honors course over 10 years ago, and although I haven't had the guts to pick it up again yet, I simply cannot remove it from my bookshelf.
In an arc that parallels the myth of Chiron, the noblest and wisest of the centaurs, John Updike tells the story of George Caldwell, high school science teacher, and his son. A National Book Award winner, this story floats between the modern and the mythical with disorienting ease.
Save
Save
Save
Save