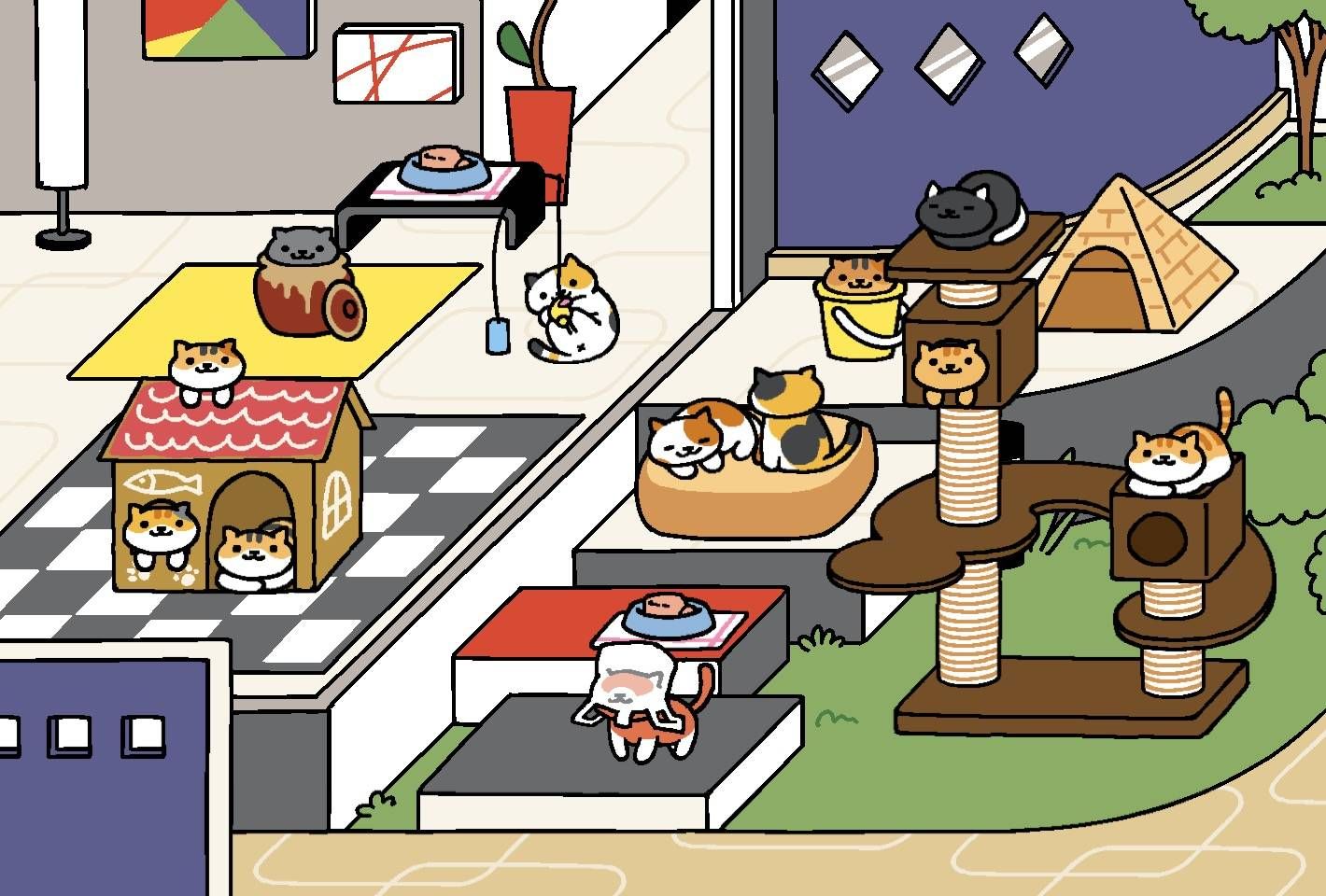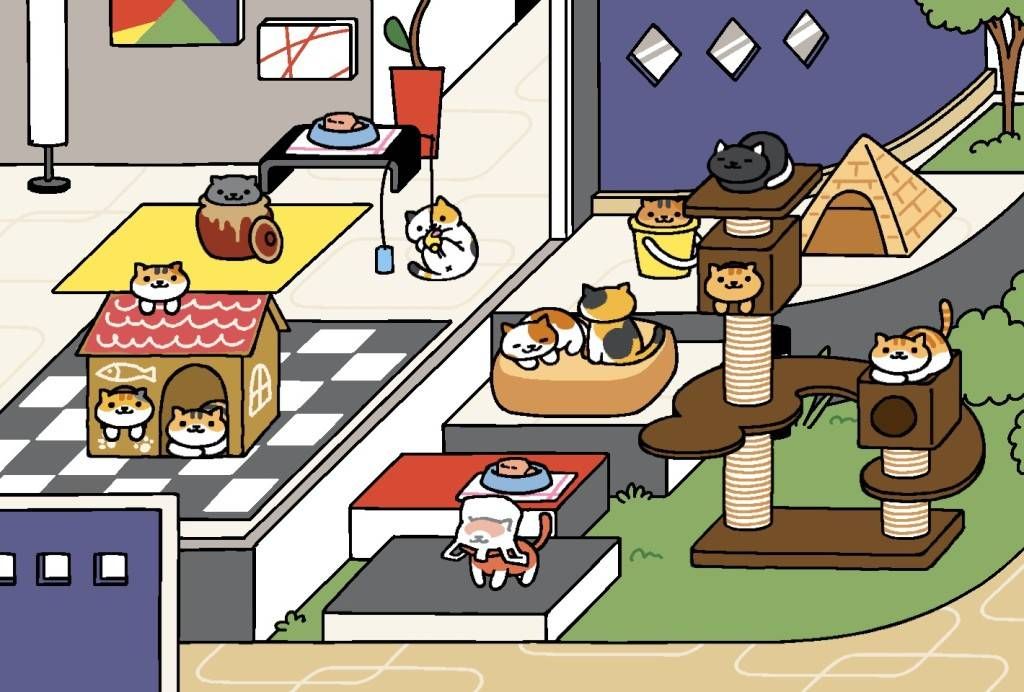 This post was originally published at Panels, our sister site about all things comics! Check out more from them here.
_______________
Chances are that if you hang out on Twitter or Tumblr, you've seen screencaps of a particular cell phone game that involves cats. Super adorable cats of all shapes, sizes, and attitudes. The game I'm talking about is, of course, the ever-addictive, yet relaxing, Neko Atsume.
If you've never heard of Neko Atsume, it's a cat collecting game. You put out food, cats eat it, and they leave you money. You buy toys with that money and put those out in your virtual yard. Cats then come to play with those toys and leave you more money. With that money, you can upgrade your yard and buy fancier toys and food—just so you can get more cats to visit. You can even take pictures of the cats and rename them. Although, really, why would you rename such puntastic monikers as Joe DiMeowgio and Guy Furry?
What the popularity of Neko Atsume has shown us is that everyone loves cats. Even virtual ones on your phone. So I thought it'd be fun to offer up a list of cat manga for all the Neko Atsume fans out there. After all, we're all comics fans, right? If we like the cats in Neko Atsume, why wouldn't we like cats in comics form?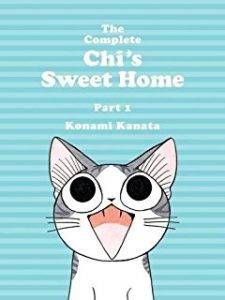 Chi's Sweet Home by Konami Kanata (Vertical)
If you love Neko Atsume for the cuteness factor, then Chi's Sweet Home is a safe bet. Chi is a sweet, stray kitten that gets taken in by a young boy and his family. The entire manga is all about Chi discovering new things and meeting other people and animals. I'm personally a big fan of the interactions Chi has with a certain black cat. And if you enjoy this title, then check out Konami's other cat manga, FukuFuku: Kitten Tales, about a very different stray kitten who gets taken into a new home.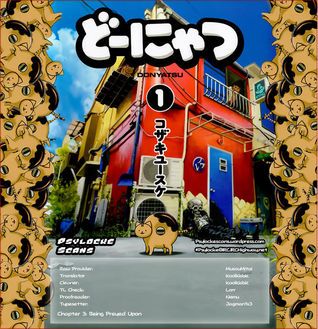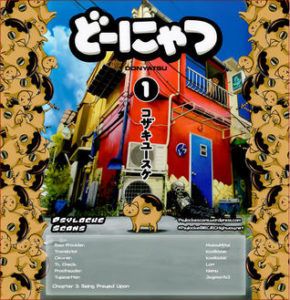 Donyatsu by Yusuke Kozaki (Crunchyroll Manga)

If you like cuteness but also want a dash of weird (because let's be real, there's some quirkiness to Neko Atsume), then what about a post-apocalyptic manga about a donut-shaped cat? Did you just do a double take? I don't blame you. I had the same reaction when I first heard about this cat manga. In a world where humans have mysteriously disappeared, cats have taken on decidedly food-like shapes. We follow Donyatsu, a chocolate-covered donut-shaped cat, Begal, a bagel-shaped cat, and their friends as they navigate this strange new world. And as mentioned in my
introduction to buying digital manga
, because
Donyatsu
is available via Crunchyroll, you can read it for
free
if you're a premium member.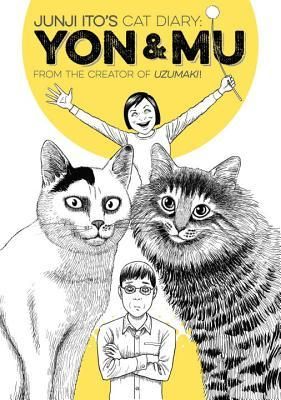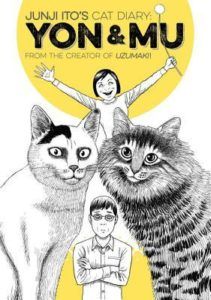 Junji Ito's Cat Diary by Junji Ito (Kodansha)
Want something a little less cute but still as quirky? Then check out Junji Ito's Cat Diary. You're probably more familiar with Junji Ito's horror works like Uzumaki. If you've been traumatized by a Junji Ito manga in the past, you might be justifiably leery. Don't worry! Despite the trademark Ito art style, this is not a horror manga. It's actually an autobiographical work about the time Ito and his wife moved in together and the cat(s) she brought with her. I think cat owners everywhere will appreciate the slice-of-life vignettes—especially if they're a reluctant cat owner by virtue of their significant other. And if you are a fan of Ito's other works, keep an eye out for the inside jokes and references!
Have you read any of these titles? What did you think? Got any other cat manga recommendations? Sound off in the comments!