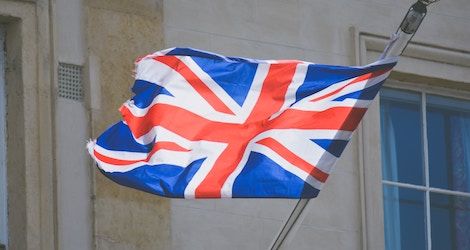 Lists
3 British Books To Look Out For in January
This content contains affiliate links. When you buy through these links, we may earn an affiliate commission.
Happy New Year, Rioters! If you'd like to start off your reading year with a British book, look no further than these three, which are all crossing the pond this month.
Ever wanted to learn to cook Halibut with Green Linguine or Fast Roast Teriyaki Lamb? Never thought about it but now feeling your mouth watering at the idea? There's probably nobody better to teach us all that than Great British Bake Off judge Prue Leith. In her latest cookbook, she shares her passion for food and a hundred recipes for "fuss-free", delicious recipes that have served her well over the years — as mix of "established favourites, lazy leftovers, meat-free meals, exciting new flavour combinations and fresh takes on classic dishes".
Oh My Gods by Alexandra Sheppard (Scholastic Fiction, January 3, 2019, ebook only)
As soon as I heard about this book, I had to request an advance review copy. It's the story of Helen Thomas, who's "just moved in with her dorky dad and self-absorbed older siblings – who happen to be the ancient Greek gods, living incognito in London!" Not only does Helen have all the usual teenage stuff to deal with — like a cute boy and new friends to impress — she also has to keep her chaotic family's true identities secret. Sounds like so much fun — for us to read about, that is. Sounds extremely stressful for her.
Late in the Day by Tessa Hadley (Harper, January 15, 2019)
To my shame, I wasn't really aware of Tessa Hadley until I interviewed The Nest's Cynthia d'Aprix Sweeney about her favourite British author, and that was who she named. Trade magazine The Bookseller agrees, calling her "the one of our finest living writers". Late in the Day is about a group of lifelong friends and what happens to them and their relationships when one of them dies, old grievances surface, and grief turns to anger. This novel might just be an excellent place to start if you haven't yet discovered Tessa Hadley.