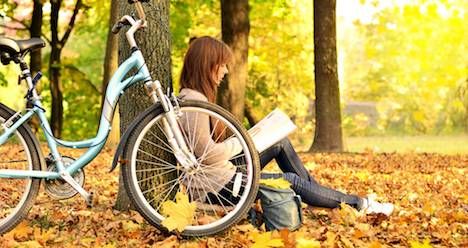 This content contains affiliate links. When you buy through these links, we may earn an affiliate commission.
This is a guest post from Catherine Lu. Catherine is from Southern California, and has always dreamed of working somewhere she can share her love of stories. She especially strives to contribute to the creation of stories starring diverse characters in mainstream media, and eliminate the stigma surrounding romance novels. Follow her on Twitter @cathyhlu.
---
With the results of the election slowly sinking in, the fact that we have elected a president who has degraded women both physically and emotionally reiterates the need to raise strong and confident girls more than ever. Fiction is often one of the first places we turn to for comfort and solidarity. In this case (YA fiction in particular) we look to books and their characters for inspiration. Ever since I was in elementary school, I've always been drawn to books with fiercely independent heroines. Maybe it was their fearlessness or daring personalities, but I always secretly dreamed of being just like them. It wasn't until I grew a bit older that I realized something. While I'm not a spy, art thief, or cyborg Cinderella, I realized just how much I'm capable of through reading their adventures. So many people were against them, and often reduced them based on their gender, upbringing, or other circumstances they had no control over. But these heroines refused to simply accept the hand they'd been dealt. In fact, they took their fate into their own hands, and came out all the stronger for it. We're worth so much more than our appearance or how others perceive us. And that's what we should strive to remind young girls every day.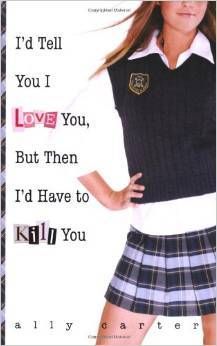 I'd Tell You I Love You, But Then I'd Have to Kill You by Ally Carter
What It's About
The Gallagher Girls series follows spy-in-training Cammie Morgan and her friends as they take classes in martial arts, hacking, and chemical warfare. On top of carrying out highly classified missions, Cammie must figure out how to juggle a normal life outside of the walls of the secret spy academy.
Why You Should Read It
From her first heartbreak to potentially deadly family secrets, Cammie is always surrounded by her best girlfriends, mother, aunt, and fellow Gallagher Girls. They have each other's backs, and will defend one another even if it means risking their own life. Carter's series reiterates that rather than tearing each other down, women are ultimately stronger together.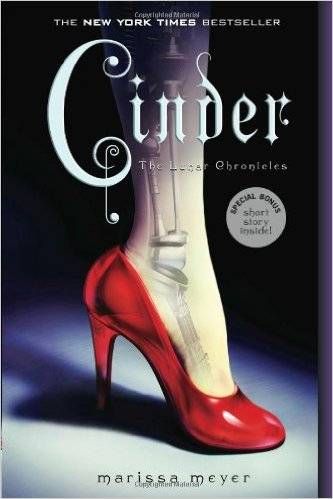 Cinder by Marissa Meyer
What It's About
Set in a future with androids and a deadly plague, this wonderfully complex take on the classic Cinderella story takes you on a daring adventure. Cinder, a talented mechanic, is a cyborg and dreams of earning enough money one day to escape her awful stepmother. It isn't until she meets Prince Kai though that her world is turned upside down. Suddenly, she's immersed in intergalactic politics against Queen Levana, and forced to confront her feelings for the prince.
Why You Should Read It
In the Lunar Chronicles, cyborgs are treated as second-class citizens. Not entirely human, they are reviled and feared. In fact, they're even deemed disposable and used as testing subjects in the search for a cure of the plague. Although she's been treated with disgust her entire life, Cinder doesn't resort to anger or hatred in retaliation. In fact, this kind of discrimination only strengthens Cinder's loyalty to those who treat her with respect and love. Meyer's series tackles discrimination in its fantasy setting, and is made all the more compelling by including a princess of color (Snow White!) who struggles with a form of mental illness unique to the universe. Filled with non-stop action reminiscent of Star Wars, and incredible banter between the characters throughout the series, The Lunar Chronicles is the new princess story for all young girls.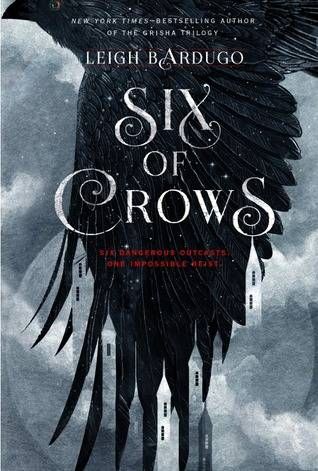 Six of Crows by Leigh Bardugo
What It's About
Set in Ketterdam, an island renowned for its international trade and gambling houses where individuals seek a good time, Six of Crows is basically an Ocean's Eleven with magic. Kaz Brekker, also known as "Dirty Hands," is notorious for his criminal ways. When he's given the chance to pull off a heist worth millions, he and his crew are determined to succeed. When a master criminal, convict, sharpshooter, spy, Heartrender and thief band from all walks of life work together, trouble is sure to follow.
Why You Should Read It
The spy, Inej Ghafa, and Heartrender, Nina Zenik are two of my favorite heroines in YA fantasy. Bardugo wrote such complex storylines for these young women, and succeeded in showing female strength in all its forms. Inej is a sexual violence survivor, and Bardugo writes her in such a way that shows she is so much more than a victim. Not only that, but Nina uses her femininity – flirting and her curvy looks – to her advantage in manipulating enemies in addition to her Grisha powers. While femininity is often looked down upon in society, Nina shows how empowering and useful it can be. Inej and Nina both struggle to overcome their own demons throughout the series. But by delving into their moments of weakness as well in a world where they are both victims of human trafficking, Bardugo highlights just how much courage these two young women have despite all they've suffered. And lastly, the profound friendship between Nina and Inej once again proves we are capable of achieving greatness with the support of brave women.