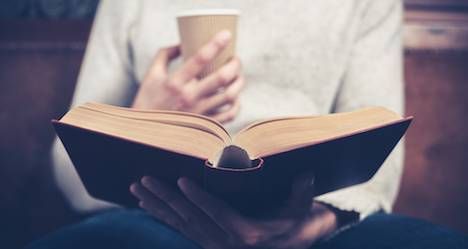 This content contains affiliate links. When you buy through these links, we may earn an affiliate commission.
This is a guest post from Ilana Masad. Ilana is a queer, Israeli-American fiction writer and book critic. Her work has appeared in The New Yorker, McSweeney's, The Guardian, the Los Angeles Times, Joyland Magazine, Tin House, and more. She is the founder and host of The Other Stories, a podcast featuring new, emerging, and struggling fiction writers. Follow her on Twitter @ilanaslightly.
---
Every year, there's an amazing crop of books that gets published. As a reviewer, book critic, and all-around writer of book-related things, one of my jobs is to stay abreast of all the best that's out there as well as discover the hidden gems that I think aren't getting enough attention. But I am also, sadly, human, and so every year there's a wonderful pile of books that I miss out on.
A little known secret… I may have written about these books that I haven't read, specifically in lists (if I'm reviewing a book, I will, of course, always read it. Always, always, always). For the short blurbs I sometimes have to write about a book, I'll have read reviews, I'll have read spoilers, and if I'm lucky I'll have the book itself and be able to read part of it so I know a bit more about what I'm talking about, but often, I don't have time for more than that.
Here are the top three books I missed out on in 2016 and why they're still on my TBR pile:
Stranger, Father, Beloved by Taylor Larsen
Taylor Larsen's debut novel starts with a stirring promise: "With the tops of the trees around the house lost in fog, Michael and Nancy James prepared for the last party they would ever have, though they didn't know it at the time." The promise is, of course, any and all drama that will cause this party to be the last of its kind. Larsen's writing, from what I've seen, is crisp and engaging, and I love the book's premise: the unraveling of a family over the course of time as Michael James decides that his wife should have married someone else.


Land of Love and Ruins by Oddný Eir (translated by Philip Roughton)
From the excellent translation-focused press Restless Books comes the winner of the EU Prize for Literature. Eir is Icelandic, and her novel focuses on a young woman after Iceland's financial crisis who begins to dream about a Viking and sets off on a journey to try to understand her relationships with others better. The questions she asks are poignant and daring, and her thoughts of love and sexuality are thoughtful. For example, "I remember how terribly disappointed I was with porn as a breakthrough in Western sexual attitudes. Is this the entire transgression, then? Will it never be any more original?"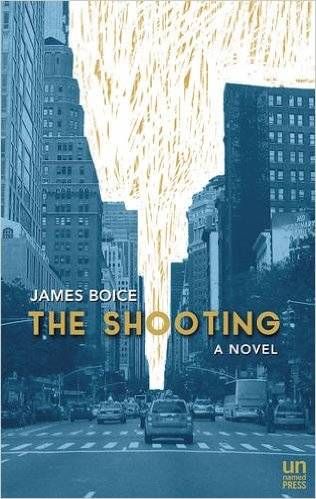 The Shooting by James Boice
Another small press find, James Boice's The Shooting comes from Unnamed Press. The novel is especially important and relevant right now in the US, with our extremely prevalent gun culture still high on the list of things many of us want dealt with. I saw James read from this novel, and felt the power of his words. The novel tells the tale of an armed teen, paranoid to the extreme and living in New York City, and the fallout of what happens when he shoots someone. An example of the kind of thinking he is susceptible to, and how terrifying it is: "The day after their suspensions are handed down, Lee steals one of his father's Glocks and brings it to school in his backpack. Loaded. Not to hurt anyone–he would never do that–for self defense. It's only smart–not everyone will like that he has done, not everyone appreciates those who do what's right."
What books did you miss out on in 2016? Which are still on your TBR pile?