This content contains affiliate links. When you buy through these links, we may earn an affiliate commission.
You guys. YOU GUYS. This is occasion for unbridled giddiness over three books that are coming out this fall – three memoirs by three actresses that are pretty much going to send me into binge-reading weekends where my wife is not allowed to speak to me. This fall will be characterized by funny women with books. At least at my house.
So let's get into the details.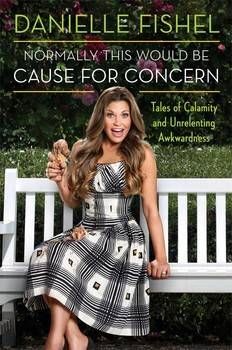 Normally, This Would Be Cause for Concern: Tales of Calamity and Unrelenting Awkwardness by Danielle Fishel
Release Date: September 9, 2014
So you guys know how I'm into Boy Meets World, right?
I'm a longtime fan of Danielle Fishel's, and a lot of us grew up watching her on Boy Meets World. I can't tell you the number of disappointing conversations I had with hair stylists in my teen years when I would bring a photo of Topanga Lawrence and say, "Make my hair look like this." (I would suffer similar disappointment when I brought in pictures of Meg Ryan.)
Fishel has written a memoir that promises to be funny and heart-warming, offering behind-the-scenes looks at red carpet mishaps, dating (mis)adventures, and the general awkwardness that comes in life. In an interview for Entertainment Weekly, Fishel said "Life is an incredible, and often embarrassing, journey and I can't wait to share my experiences in Normally, This Would Be Cause for Concern. Get ready to laugh with me (or at me — that's okay, too!)."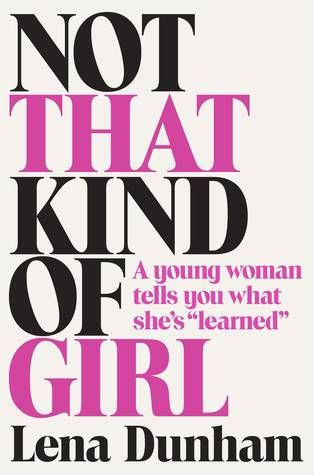 Not That Kind of Girl: A Young Woman Tells You What She's "Learned" by Lena Dunham
Release Date: September 30, 2014
Lena Dunham's collection of personal essays promises wit, comedy, and brutal, occasionally uncomfortable, honesty. Already being compared to Tina Fey, David Sedaris, and Nora Ephron, Lena Dunham is filling a tall order of poignancy and comedy. But this writer-actress-director-producer-wunderkind seems equal to the challenge.
In Dunham's own words, "No, I am not a sexpert, a psychologist, or a dietician. I am not a mother of three or the owner of a successful hosiery franchise. But I am a girl with a keen interest in having it all, and what follows are hopeful dispatches from the frontlines of that struggle."
Yes Please by Amy Poehler
Release Date: October 28, 2014
Whether on SNL, Parks and Recreation, or hosting an awards show with fellow funny woman with a book, Tina Fey, Amy Poehler is one seriously funny lady, and in her first book, she gives us personal stories on both comedy and seriousness, love and friendship and parenthood and sex. I've known this thing was coming out since BookCon, and I'm like, OMG, why is October so far away? The waiting!
Poehler has characterized her book as a "missive from the middle of my life," an attempt to describe what it's like to feel "young and old at the same time." And after the years that she's spent making us laugh on television, I can only imagine that her book will provide the same kind of smart humor we've come to expect.
____________________
Expand your literary horizons with New Books!, a weekly newsletter spotlighting 3-5 exciting new releases, hand-picked by our very own Liberty Hardy. Sign up now!