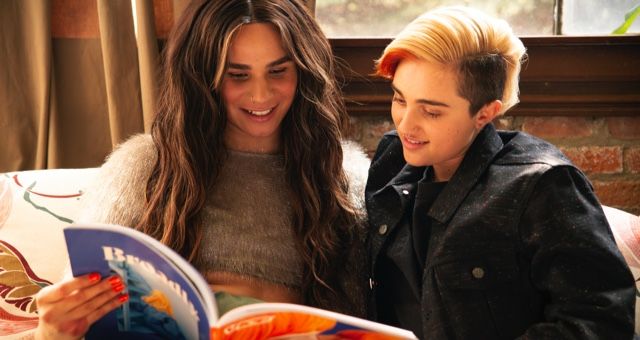 Critical Linking
29 Must-Read 2019 LGBTQ+ YA Books: Critical Linking, June 19, 2019
Critical Linking, a daily roundup of the most interesting bookish links from around the web, is sponsored by Libro.fm.

---
"Just in time for Pride Month, we've compiled a list of some the amazing LGBTQ young adult books 2019 has to offer. Many are out already, and some are coming later this year!"
---
"Sutton Foster and Hilary Duff are the publishing mavens we all dream of being in their hit TV Land series, Younger, which returned for its sixth season on June 12. With its humor, heart, and plenty of literary references, we cannot get enough of this megapopular show about a woman using a little white lie — OK, maybe a big lie — to kickstart her career in the publishing industry (and maybe fall in love in the process). If you love Younger, you will instantly obsess over these 10 intriguing reads reminiscent of the show."
Why, yes, I am a huge fan of Younger and I do want any and all book recommendations.
---
"Queer culture is becoming pretty mainstream in the West. From the popularity of shows like Ru Paul's Drag Race to everyone on Twitter proclaiming "YAAS queen" or adding "spilling the tea" to their vocabulary, the influence of the LGBTQ+ community can be felt in many aspects of modern life. Yet the sad truth is that most people —especially straight people — are unaware of where these sayings came from, or the stories and histories of the queer community. However, journalist and author Amelia Abraham's new book Queer Intentions is here to tackle that problem, taking readers on a journey of exploration through queer culture."
A really worthwhile interview about a book that I have to go get right now.