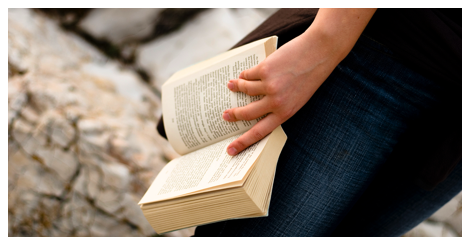 This content contains affiliate links. When you buy through these links, we may earn an affiliate commission.
I spend a lot of time talking about upcoming YA books in big round-ups, but the bulk of those books are hardcover new releases. While I try to cover backlist YA and more under-the-radar titles in "3 On A YA Theme" posts, I thought it might be worthwhile to also do a seasonal round-up of paperback releases. Doing a comprehensive list would be impossible, so instead, let's look at 25 YA books hitting shelves in paperback this summer — June through August — that should be on your radar. I've limited to standalone titles or those books which are first in a series.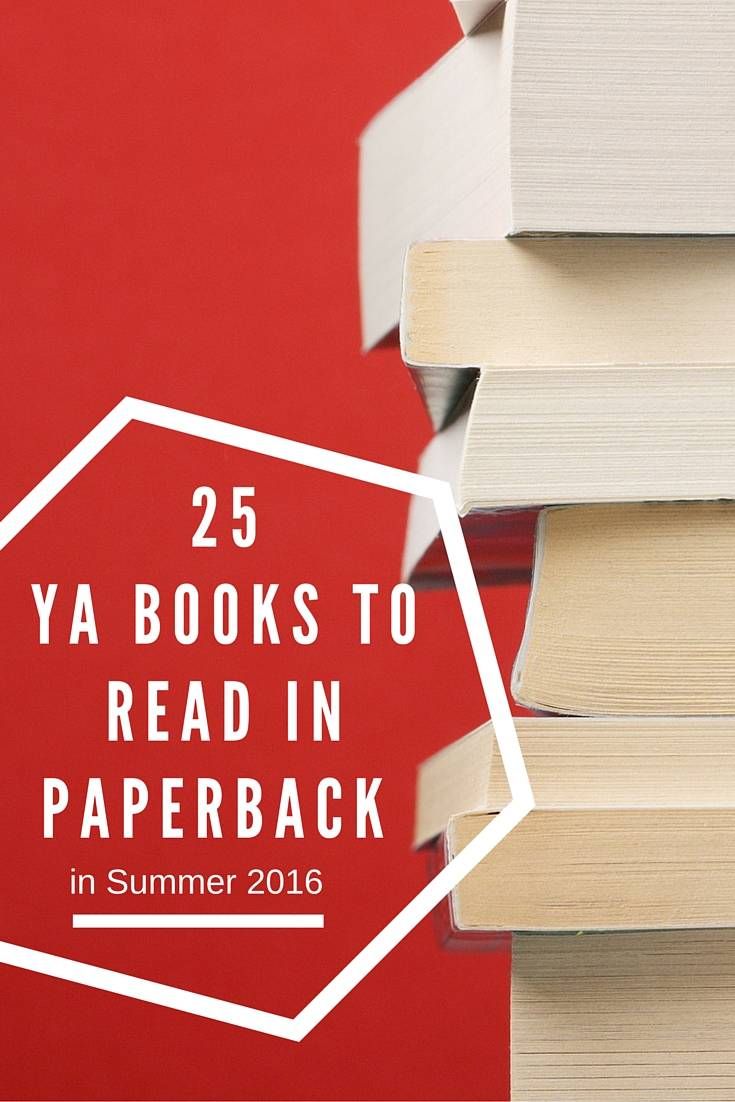 The beauty of the paperback is, of course, discovering great new stories at a little bit of a lower price (not to mention that they're so much easier to carry!). Likewise, the paperback release schedule is such that it's not always books you'd have been familiar with in hardcover; sometimes a paperback doesn't release for two, three, four, or more years after the original release. There's also a chance you'll see a fresh new cover.
You're in for a world of fun reading in YA this summer in paperback. There's a little of everything here: fantasy, realistic fiction, romance, historical stories, and more.
June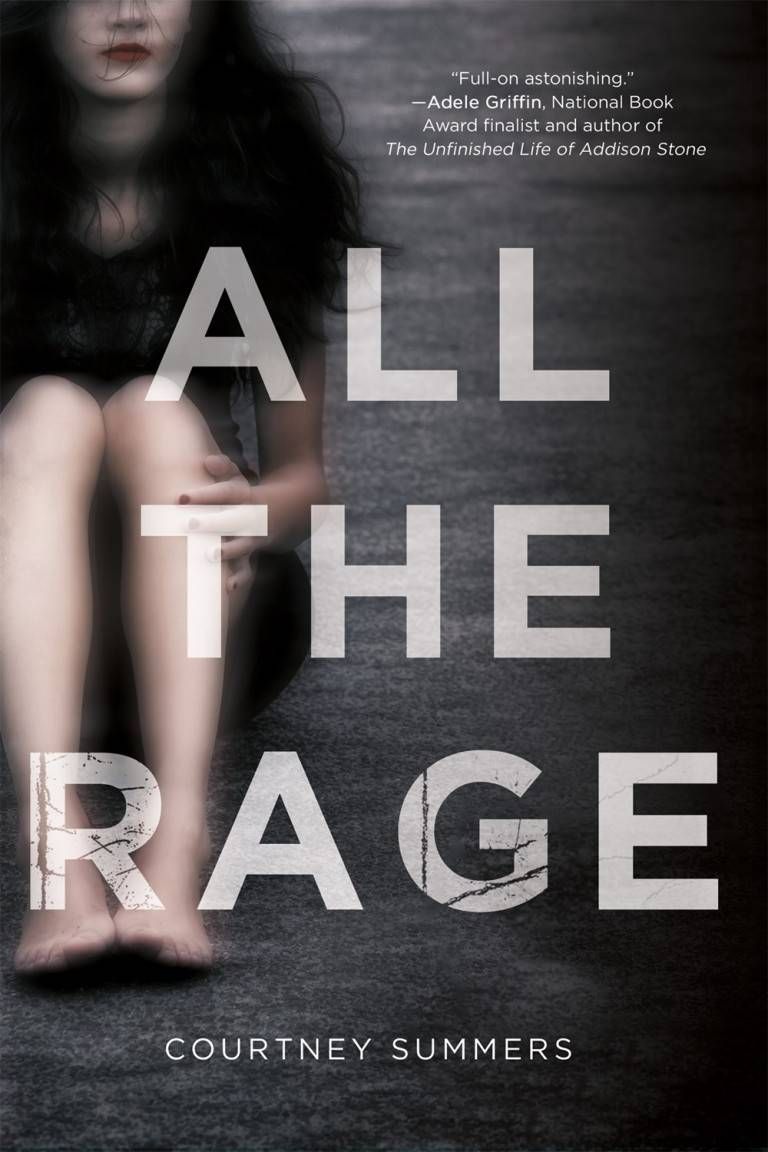 All The Rage by Courtney Summers
The sheriff's son, Kellan Turner, is not the golden boy everyone thinks he is, and Romy Grey knows that for a fact. Because no one wants to believe a girl from the wrong side of town, the truth about him has cost her everything—friends, family, and her community. Branded a liar and bullied relentlessly by a group of kids she used to hang out with, Romy's only refuge is the diner where she works outside of town. No one knows her name or her past there; she can finally be anonymous. But when a girl with ties to both Romy and Kellan goes missing after a party, and news of him assaulting another girl in a town close by gets out, Romy must decide whether she wants to fight or carry the burden of knowing more girls could get hurt if she doesn't speak up. Nobody believed her the first time—and they certainly won't now — but the cost of her silence might be more than she can bear.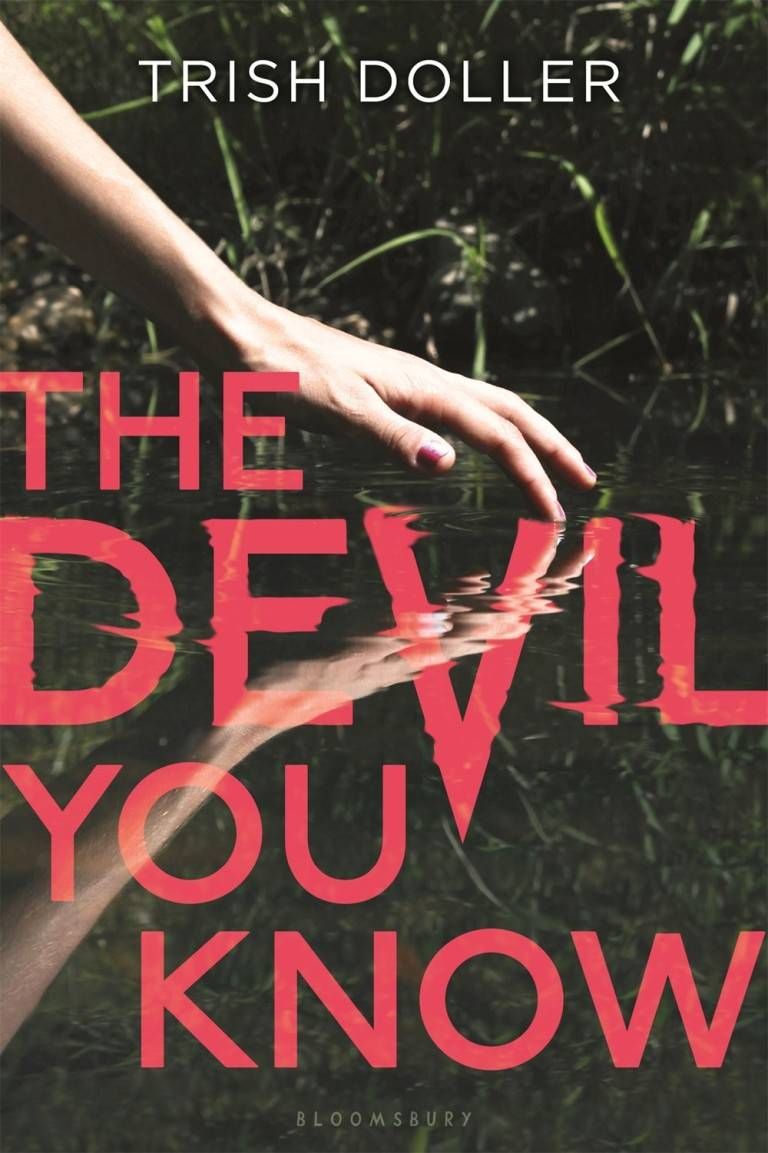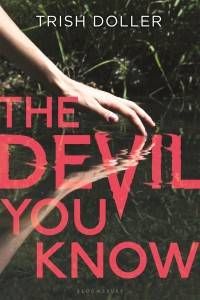 The Devil You Know by Trish Doller
Eighteen-year-old Arcadia wants adventure. Living in a tiny Florida town with her dad and four-year-old brother, Cadie spends most of her time working, going to school, and taking care of her family. So when she meets two handsome cousins at a campfire party, she finally has a chance for fun. They invite her and friend to join them on a road trip, and it's just the risk she's been craving-the opportunity to escape. But what starts out as a fun, sexy journey quickly becomes dangerous when she discovers that one of them is not at all who he claims to be. One of them has deadly intentions.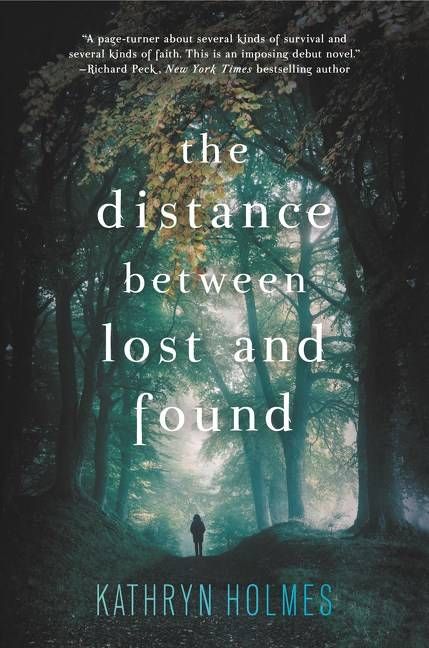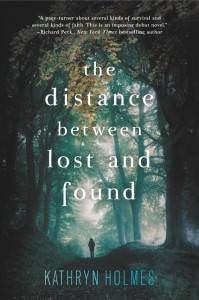 The Distance Between Lost and Found by Kathryn Holmes
Ever since the night of the incident with Luke Willis, the preacher's son, sophomore Hallelujah Calhoun has been silent. When the rumors swirled around school, she was silent. When her parents grounded her, she was silent. When her friends abandoned her … silent.
Now, six months later, on a youth group retreat in the Smoky Mountains, Hallie still can't find a voice to answer the taunting. Shame and embarrassment haunt her, while Luke keeps coming up with new ways to humiliate her. Not even meeting Rachel, an outgoing newcomer who isn't aware of her past, can pull Hallie out of her shell. Being on the defensive for so long has left her raw, and she doesn't know who to trust.
On a group hike, the incessant bullying pushes Hallie to her limit. When Hallie, Rachel, and Hallie's former friend Jonah get separated from the rest of the group, the situation quickly turns dire. Stranded in the wilderness, the three have no choice but to band together.
With past betrayals and harrowing obstacles in their way, Hallie fears they'll never reach safety. Could speaking up about the night that changed everything close the distance between being lost and found? Or has she traveled too far to come back?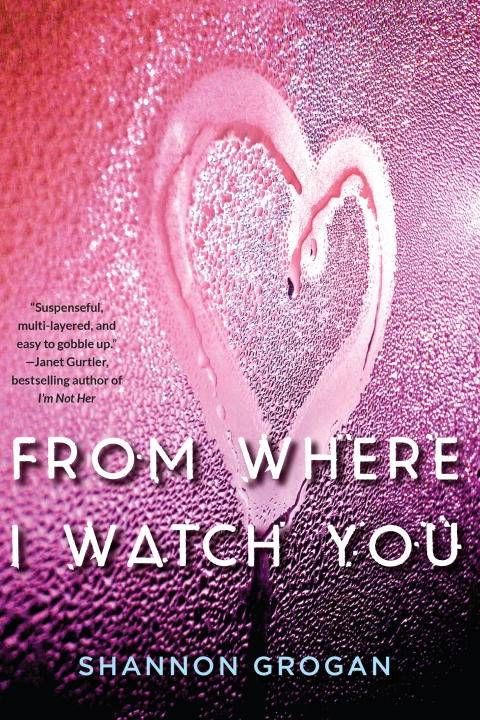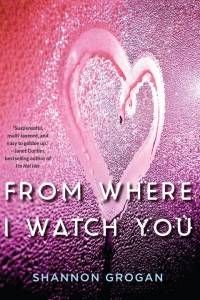 From Where I Watch You by Shannon Grogan
Sixteen-year-old Kara McKinley is about to realize her dream of becoming a professional baker. Beautifully designed and piped, her cookies are masterpieces, but also her ticket out of rainy Seattle—if she wins the upcoming national baking competition and its scholarship prize to culinary school in California. Kara can no longer stand the home where her family lived, laughed, and ultimately imploded after her mean-spirited big sister Kellen died in a drowning accident. Kara's dad has since fled, and her mom has turned from a high-powered attorney into a nutty holy-rolling Christian fundamentalist peddling "Soul Soup" in the family café. All Kara has left are memories of better times.
But the past holds many secrets, and they come to light as Kara faces a secret terror. Someone is leaving her handwritten notes. Someone who knows exactly where she is and what's she's doing. As they lead her to piece together the events that preceded Kellen's terrible, life-changing betrayal years before, she starts to catch glimpses of her dead sister: an unwelcome ghost in filthy Ugg boots. If Kara doesn't figure out who her stalker is, and soon, she could lose everything. Her chance of escape. The boy she's beginning to love and trust. Even her life.
I'll Meet You There by Heather Demetrios
If Skylar Evans were a typical Creek View girl, her future would involve a double-wide trailer, a baby on her hip, and the graveyard shift at Taco Bell. But after graduation, the only thing separating Skylar from art school is three months of summer…until Skylar's mother loses her job, and Skylar realizes her dreams may be slipping out of reach.
Josh had a different escape route: the Marines. But after losing his leg in Afghanistan, he returns home, a shell of the cocksure boy he used to be.
What brings Skylar and Josh together is working at the Paradise—a quirky motel off California's Highway 99. Despite their differences, their shared isolation turns into an unexpected friendship and, soon, something deeper.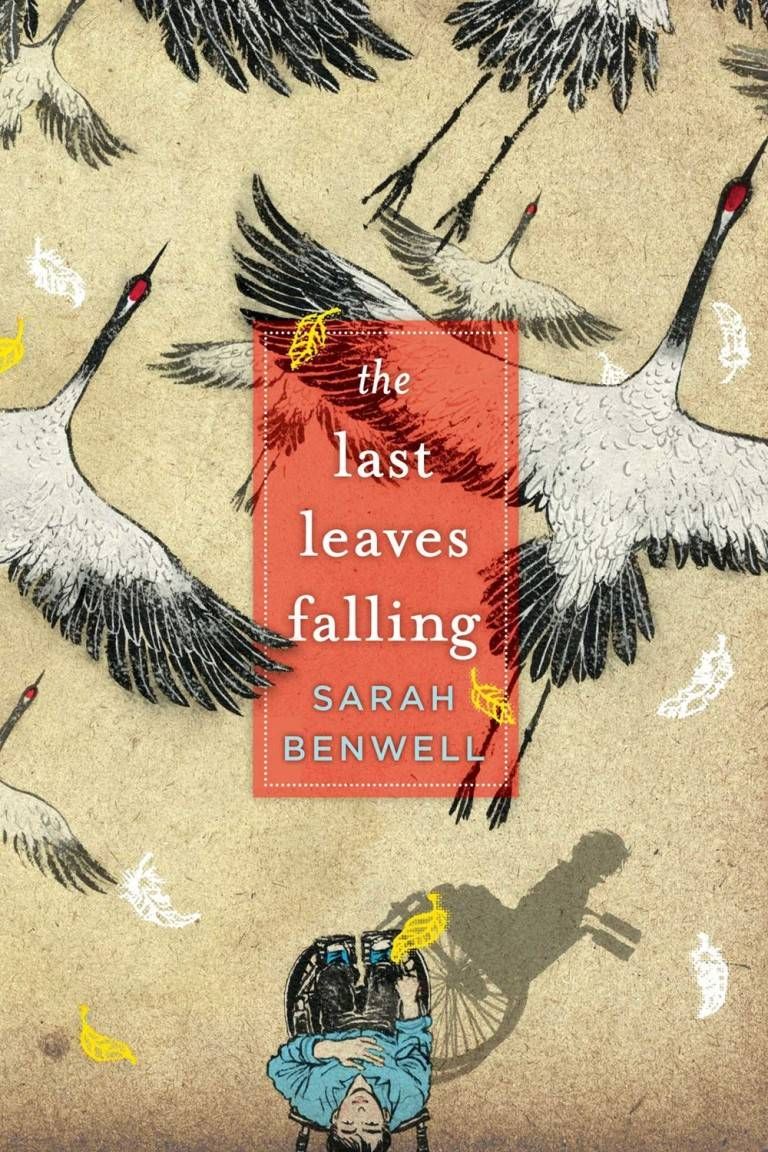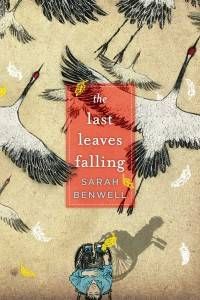 The Last Leaves Falling by Sarah Benwell
Japanese teenager, Sora, is diagnosed with ALS (Lou Gehrig's disease). Lonely and isolated, Sora turns to the ancient wisdom of the samurai for guidance and comfort. But he also finds hope in the present; through the internet he finds friends that see him, not just his illness. This is a story of friendship and acceptance, and testing strength in an uncertain future.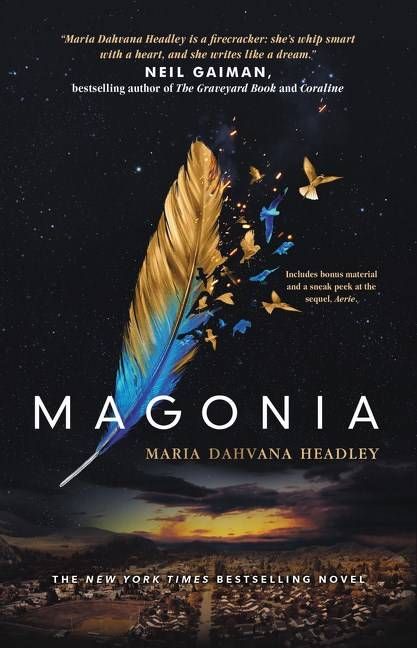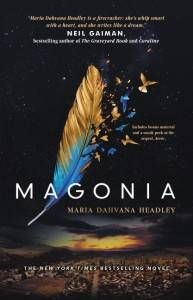 Magonia by Maria Dahvana Headley
Aza Ray is drowning in thin air.
Since she was a baby, Aza has suffered from a mysterious lung disease that makes it ever harder for her to breathe, to speak—to live.
So when Aza catches a glimpse of a ship in the sky, her family chalks it up to a cruel side effect of her medication. But Aza doesn't think this is a hallucination. She can hear someone on the ship calling her name.
Only her best friend, Jason, listens. Jason, who's always been there. Jason, for whom she might have more-than-friendly feelings. But before Aza can consider that thrilling idea, something goes terribly wrong. Aza is lost to our world—and found, by another. Magonia.
Above the clouds, in a land of trading ships, Aza is not the weak and dying thing she was. In Magonia, she can breathe for the first time. Better, she has immense power—and as she navigates her new life, she discovers that war is coming. Magonia and Earth are on the cusp of a reckoning. And in Aza's hands lies the fate of the whole of humanity—including the boy who loves her. Where do her loyalties lie?
One Man Guy by Michael Barakiva
Alek Khederian should have guessed something was wrong when his parents took him to a restaurant. Everyone knows that Armenians never eat out. Between bouts of interrogating the waitress and criticizing the menu, Alek's parents announce that he'll be attending summer school in order to bring up his grades. Alek is sure this experience will be the perfect hellish end to his hellish freshman year of high school. He never could've predicted that he'd meet someone like Ethan.
Ethan is everything Alek wishes he were: confident, free-spirited, and irreverent. He can't believe a guy this cool wants to be his friend. And before long, it seems like Ethan wants to be more than friends. Alek has never thought about having a boyfriend—he's barely ever had a girlfriend—but maybe it's time to think again.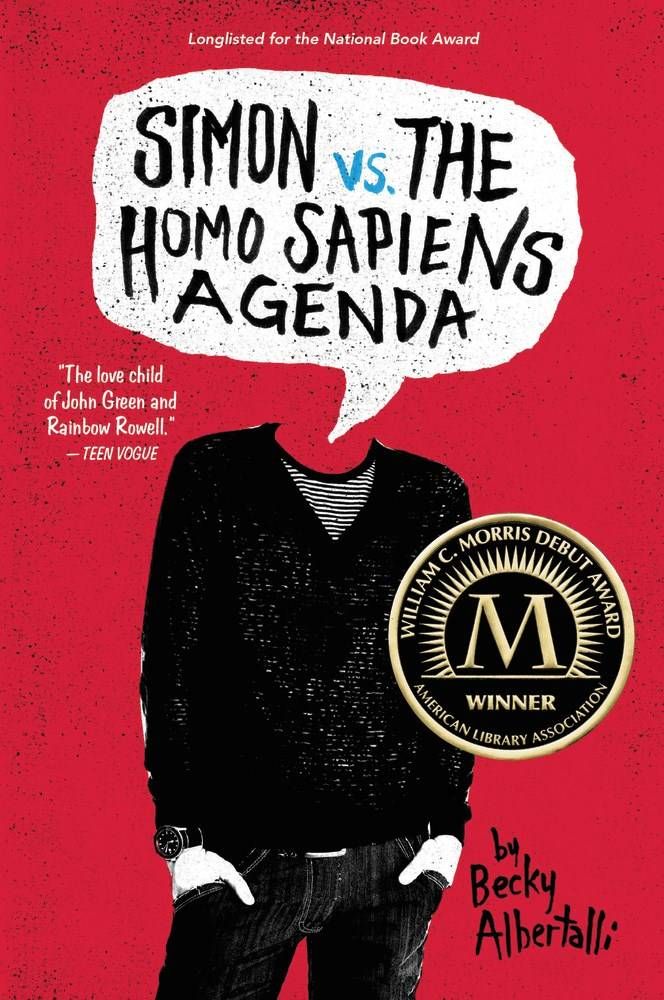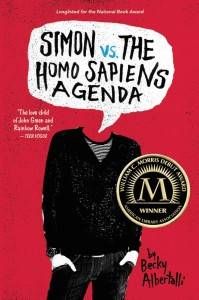 Simon vs The Homo Sapiens Agenda by Becky Albertalli
Sixteen-year-old and not-so-openly gay Simon Spier prefers to save his drama for the school musical. But when an email falls into the wrong hands, his secret is at risk of being thrust into the spotlight. Now Simon is actually being blackmailed: if he doesn't play wingman for class clown Martin, his sexual identity will become everyone's business. Worse, the privacy of Blue, the pen name of the boy he's been emailing, will be compromised.
With some messy dynamics emerging in his once tight-knit group of friends, and his email correspondence with Blue growing more flirtatious every day, Simon's junior year has suddenly gotten all kinds of complicated. Now, change-averse Simon has to find a way to step out of his comfort zone before he's pushed out—without alienating his friends, compromising himself, or fumbling a shot at happiness with the most confusing, adorable guy he's never met.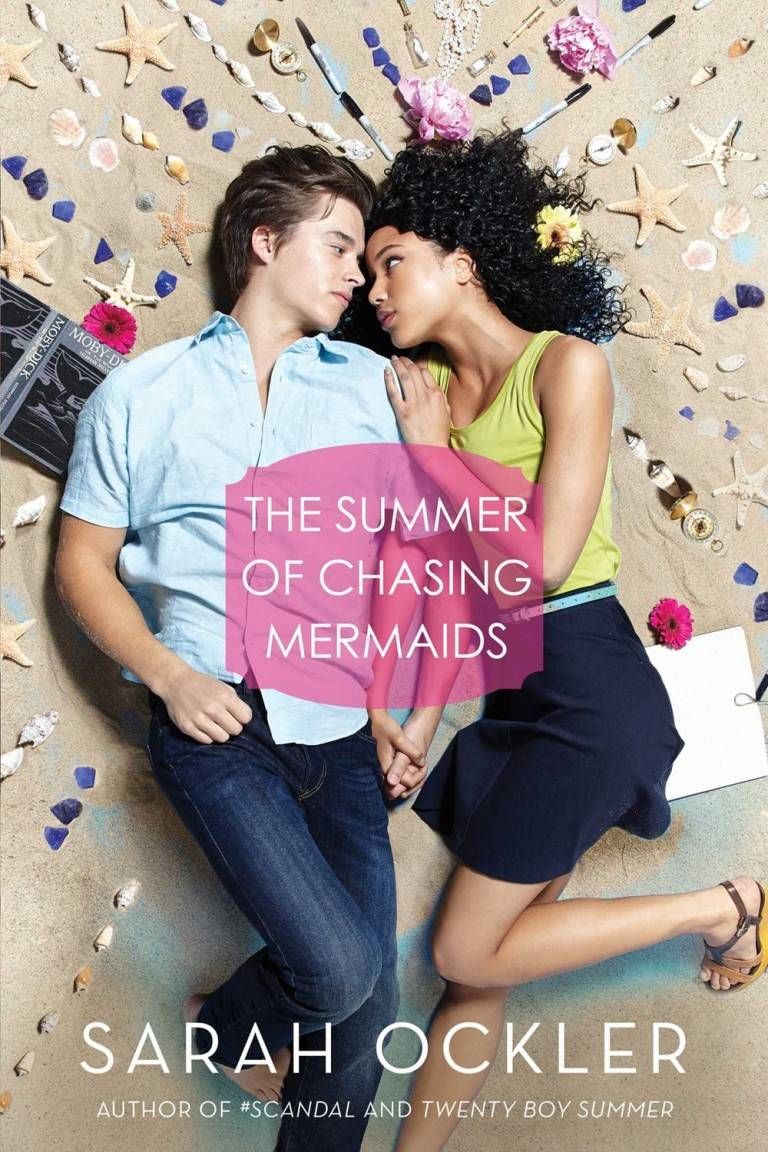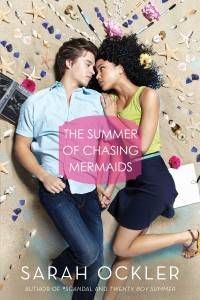 The Summer of Chasing Mermaids by Sarah Ockler
The youngest of six talented sisters, Elyse d'Abreau was destined for stardom—until a boating accident took everything from her. Now, the most beautiful singer in Tobago can't sing. She can't even speak.
Seeking quiet solitude, Elyse accepts a friend's invitation to Atargatis Cove. Named for the mythical first mermaid, the Oregon seaside town is everything Elyse's home in the Caribbean isn't: An ocean too cold for swimming, parties too tame for singing, and people too polite to pry—except for one.
Christian Kane is a notorious playboy—insolent, arrogant, and completely charming. He's also the only person in Atargatis Cove who doesn't treat Elyse like a glass statue. He challenges her to express herself, and he admires the way she treats his younger brother Sebastian, who believes Elyse is the legendary mermaid come to life.
When Christian needs a first mate for the Cove's high-stakes Pirate Regatta, Elyse reluctantly stows her fear of the sea and climbs aboard. The ocean isn't the only thing making waves, though—swept up in Christian's seductive tide and entranced by the Cove's charms, Elyse begins to wonder if a life of solitude isn't what she needs. But changing course again means facing her past. It means finding her inner voice. And scariest of all, it means opening her heart to a boy who's best known for breaking them . . .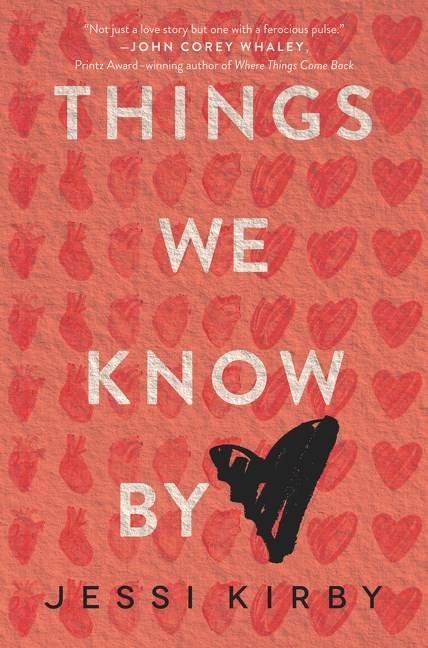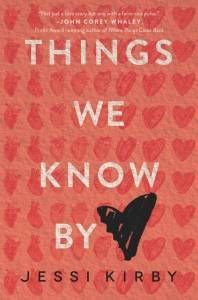 Things We Know By Heart by Jessi Kirby
When Quinn Sullivan meets the recipient of her boyfriend's donated heart, the two form an unexpected connection.
After Quinn loses her boyfriend, Trent, in an accident their junior year, she reaches out to the recipients of his donated organs in hopes of picking up the pieces of her now-unrecognizable life. She hears back from some of them, but the person who received Trent's heart has remained silent. The essence of a person, she has always believed, is in the heart. If she finds Trent's, then maybe she can have peace once and for all.
Risking everything in order to finally lay her memories to rest, Quinn goes outside the system to track down nineteen-year-old Colton Thomas—a guy whose life has been forever changed by this priceless gift. But what starts as an accidental run-in quickly develops into more, sparking an undeniable attraction. She doesn't want to give in to it—especially since he has no idea how they're connected—but their time together has made Quinn feel alive again. No matter how hard she's falling for Colton, each beat of his heart reminds her of all she's lost…and all that remains at stake.
Three Day Summer by Sarvenaz Tash
Michael is unsure about most things. Go to college? Enlist in the military? Break up with his girlfriend? All big question marks. He is living for the moment and all he wants is a few days at the biggest concert of the summer.
Cora lives in the town hosting the music festival. She's volunteering in the medical tent. She's like that, always the good girl. But there is something in the air at this concert and suddenly Cora finds herself wanting to push her own boundaries.
When Michael and Cora meet, sparks fly, hearts race, and all the things songs are written about come true. And all the while, three days of the most epic summer await them.
July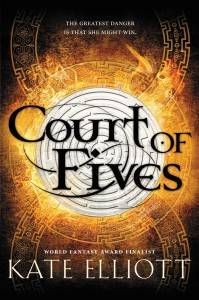 Court of Fives by Kate Elliott
On the Fives court, everyone is equal.
And everyone is dangerous.
Jessamy's life is a balance between acting like an upper-class Patron and dreaming of the freedom of the Commoners. But away from her family, she can be whomever she wants when she sneaks out to train for the Fives, an intricate, multilevel athletic competition that offers a chance for glory to the kingdom's best competitors.
Then Jes meets Kalliarkos, and an improbable friendship between the two Fives competitors—one of mixed race and the other a Patron boy—causes heads to turn. When Kal's powerful, scheming uncle tears Jes's family apart, she'll have to test her new friend's loyalty and risk the vengeance of a royal clan to save her mother and sisters from certain death.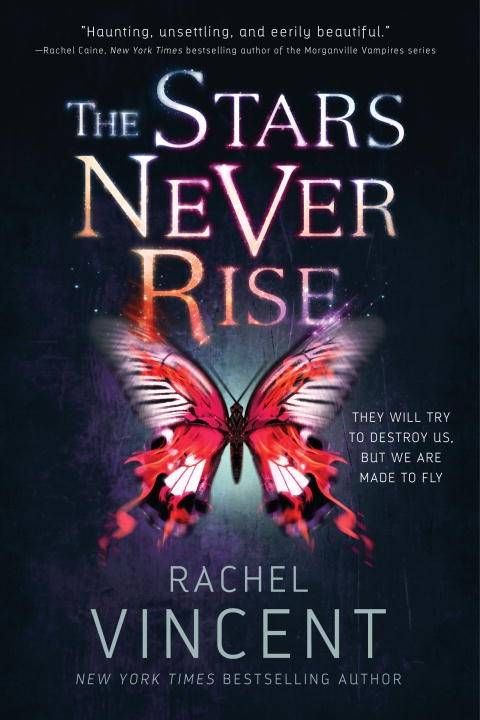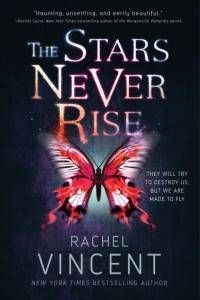 The Stars Never Rise by Rachel Vincent
Sixteen-year-old Nina Kane should be worrying about her immortal soul, but she's too busy trying to actually survive. Her town's population has been decimated by soul-consuming demons, and souls are in short supply. Watching over her younger sister, Mellie, and scraping together food and money are all that matters. The two of them are a family. They gave up on their deadbeat mom a long time ago.
When Nina discovers that Mellie is keeping a secret that threatens their very existence, she'll do anything to protect her. Because in New Temperance, sins are prosecuted as crimes by the brutal Church and its army of black-robed exorcists. And Mellie's sin has put her in serious trouble.
To keep them both alive, Nina will need to trust Finn, a fugitive with deep green eyes who has already saved her life once and who might just be an exorcist. But what kind of exorcist wears a hoodie?
Wanted by the Church and hunted by dark forces, Nina knows she can't survive on her own. She needs Finn and his group of rogue friends just as much as they need her.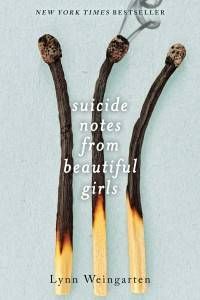 Suicide Notes from Beautiful Girls by Lynn Weingarten
They say Delia burned herself to death in her stepfather's shed. They say it was suicide.
But June doesn't believe it.
June and Delia used to be closer than anything. Best friends in that way that comes before everyone else—before guys, before family. It was like being in love, but more. They had a billion secrets, tying them together like thin silk cords.
But one night a year ago, everything changed. June, Delia, and June's boyfriend, Ryan, were just having a little fun. Their good time got out of hand. And in the cold blue light of morning, June knew only this—things would never be the same again.
Now Delia is dead. June is certain she was murdered. And she owes it to her to find out the truth…which is far more complicated than she ever could have imagined.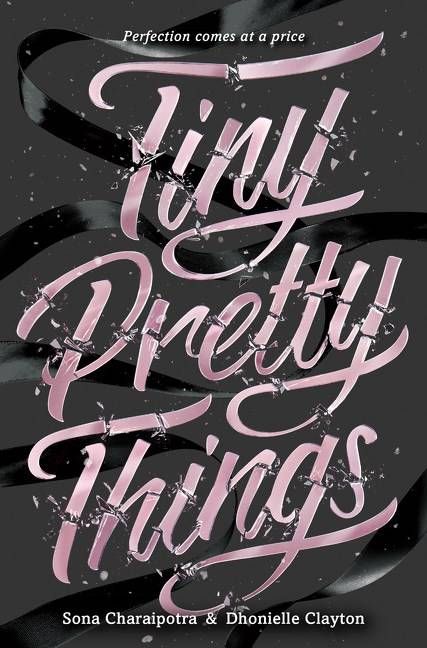 Tiny Pretty Things by Sona Charaipotra and Dhonielle Clayton
Gigi, Bette, and June, three top students at an exclusive Manhattan ballet school, have seen their fair share of drama. Free-spirited new girl Gigi just wants to dance—but the very act might kill her. Privileged New Yorker Bette's desire to escape the shadow of her ballet star sister brings out a dangerous edge in her. And perfectionist June needs to land a lead role this year or her controlling mother will put an end to her dancing dreams forever. When every dancer is both friend and foe, the girls will sacrifice, manipulate, and backstab to be the best of the best.
August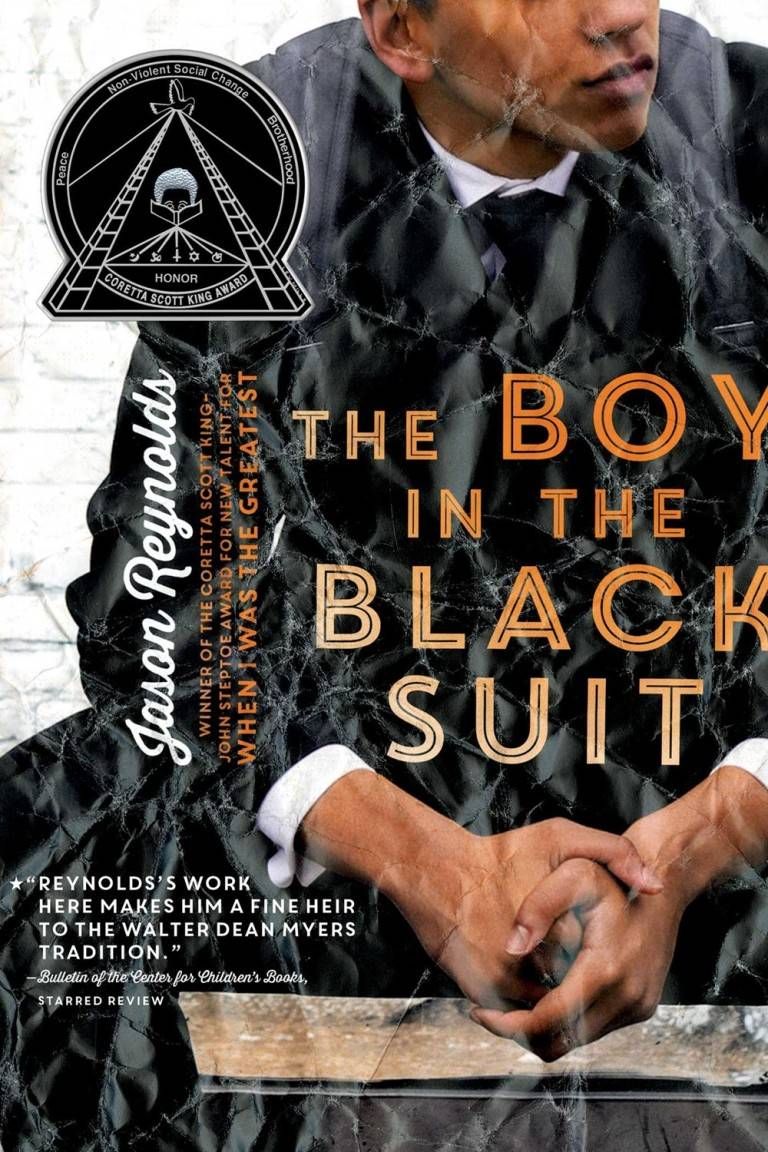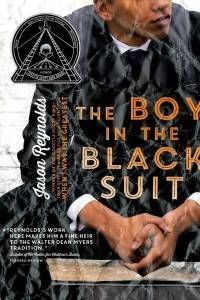 The Boy in the Black Suit by Jason Reynolds
Matt wears a black suit every day. No, not because his mom died—although she did, and it sucks. But he wears the suit for his gig at the local funeral home, which pays way better than the Cluck Bucket, and he needs the income since his dad can't handle the bills (or anything, really) on his own. So while Dad's snagging bottles of whiskey, Matt's snagging fifteen bucks an hour. Not bad. But everything else? Not good. Then Matt meets Lovey. She's got a crazy name, and she's been through more crazy than he can imagine. Yet Lovey never cries. She's tough. Really tough. Tough in the way Matt wishes he could be. Which is maybe why he's drawn to her, and definitely why he can't seem to shake her. Because there's nothing more hopeful than finding a person who understands your loneliness—and who can maybe even help take it away.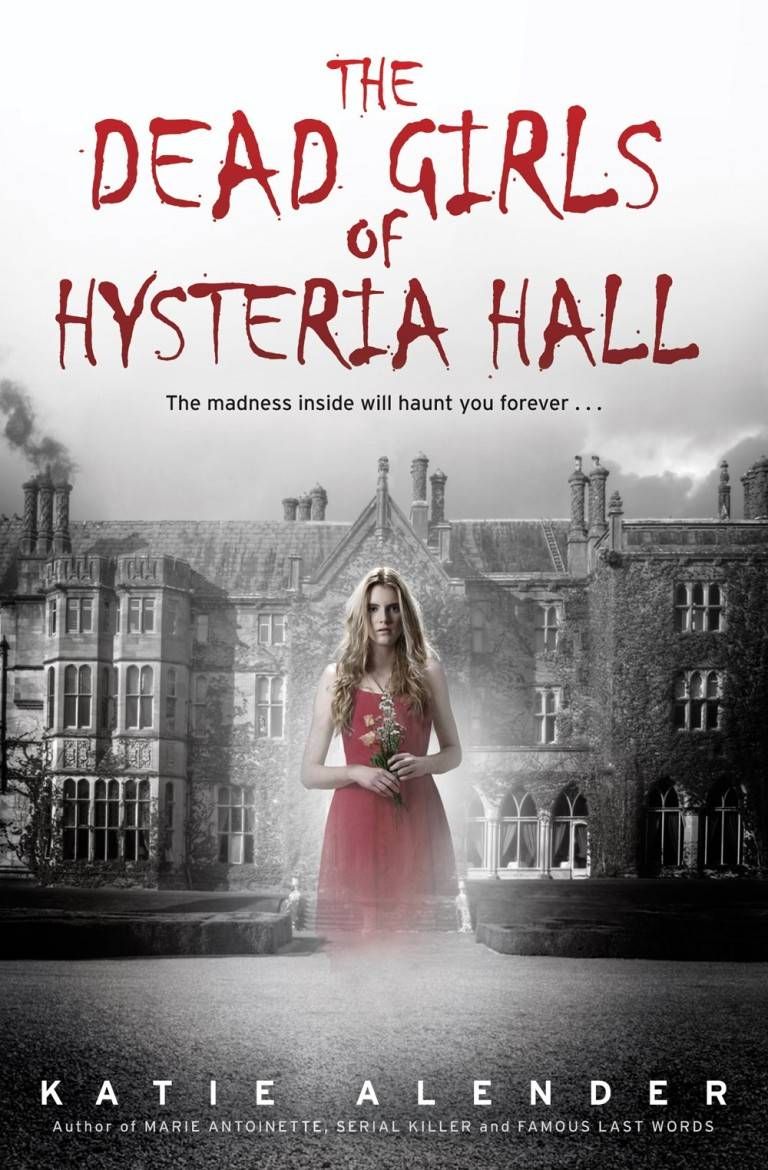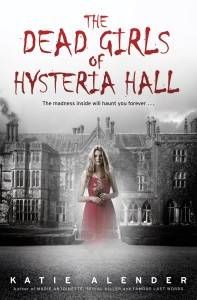 The Dead Girls of Hysteria Hall by Kate Alender
Delia's new house isn't just a house. Long ago, it was the Piven Institute for the Care and Correction of Troubled Females—an insane asylum nicknamed "Hysteria Hall." However, many of the inmates were not insane, just defiant and strong willed. Kind of like Delia herself.
But the house still wants to keep "troubled" girls locked away. So, in the most horrifying way, Delia gets trapped.
And that's when she learns that the house is also haunted.
Ghost girls wander the halls in their old-fashioned nightgowns. A handsome ghost boy named Theo roams the grounds. Delia finds that all the spirits are unsettled and full of dark secrets. The house, as well, harbors shocking truths within its walls—truths that only Delia can uncover, and that may set her free.
But she'll need to act quickly, before the house's power overtakes everything she loves.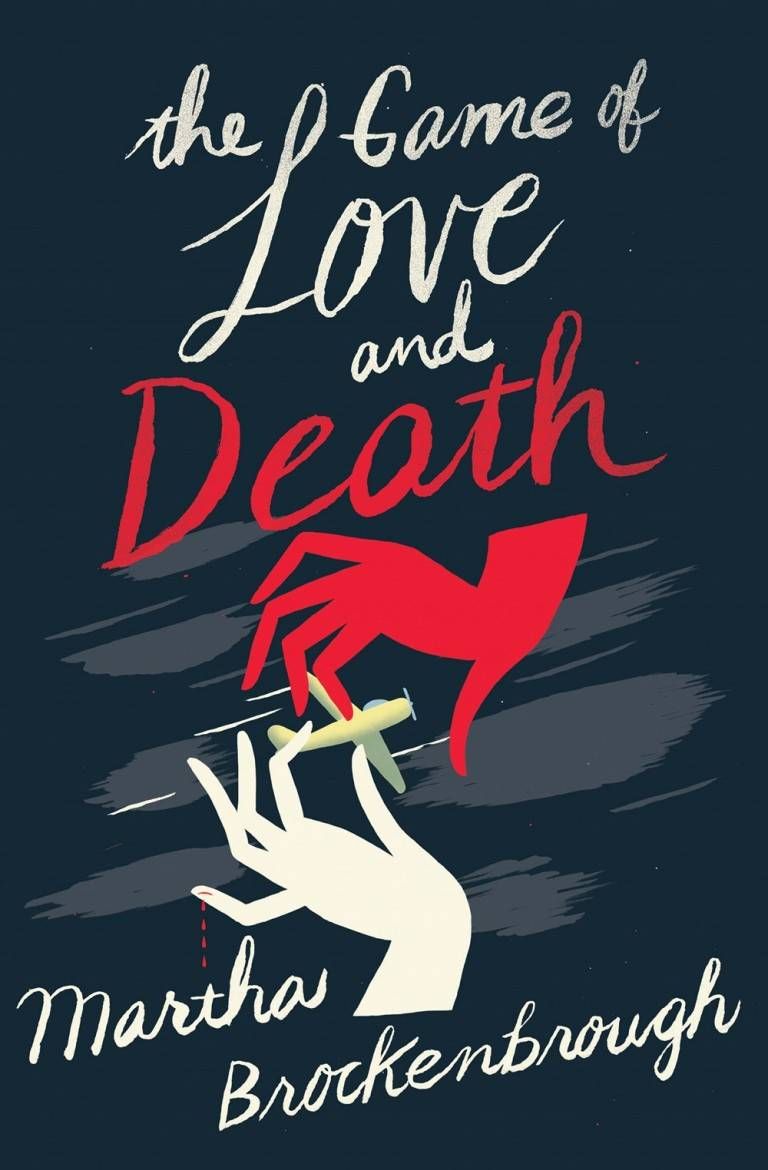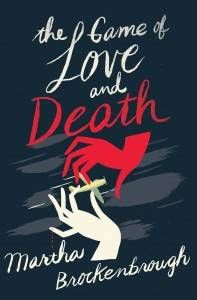 The Game of Love and Death by Martha Brockenbrough
Antony and Cleopatra. Helen of Troy and Paris. Romeo and Juliet. And now… Henry and Flora.
For centuries Love and Death have chosen their players. They have set the rules, rolled the dice, and kept close, ready to influence, angling for supremacy. And Death has always won. Always.
Could there ever be one time, one place, one pair whose love would truly tip the balance?
Meet Flora Saudade, an African-American girl who dreams of becoming the next Amelia Earhart by day and sings in the smoky jazz clubs of Seattle by night. Meet Henry Bishop, born a few blocks and a million worlds away, a white boy with his future assured—a wealthy adoptive family in the midst of the Great Depression, a college scholarship, and all the opportunities in the world seemingly available to him.
The players have been chosen. The dice have been rolled. But when human beings make moves of their own, what happens next is anyone's guess.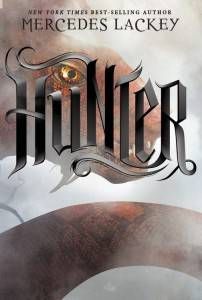 Hunter by Mercedes Lackey
They came after the Diseray. Some were terrors ripped from our collective imaginations, remnants of every mythology across the world. And some were like nothing anyone had ever dreamed up, even in their worst nightmares.
Monsters.
Long ago, the barriers between our world and the Otherworld were ripped open, and it's taken centuries to bring back civilization in the wake of the catastrophe. Now, the luckiest Cits live in enclosed communities, behind walls that keep them safe from the hideous creatures fighting to break through. Others are not so lucky.
To Joyeaux Charmand, who has been a Hunter in her tight-knit mountain community since she was a child, every Cit without magic deserves her protection from dangerous Othersiders. Then she is called to Apex City, where the best Hunters are kept to protect the most important people.
Joy soon realizes that the city's powerful leaders care more about luring Cits into a false sense of security than protecting them. More and more monsters are getting through the barriers, and the close calls are becoming too frequent to ignore. Yet the Cits have no sense of how much danger they're in—to them, Joy and her corps of fellow Hunters are just action stars they watch on TV.
When an act of sabotage against Joy takes an unbearable toll, she uncovers a terrifying conspiracy in the city. There is something much worse than the usual monsters infiltrating Apex. And it may be too late to stop them.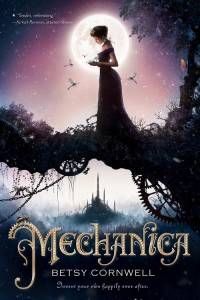 Mechanica by Betsy Cornwell
Nicolette's awful stepsisters call her "Mechanica" to demean her, but the nickname fits: she learned to be an inventor at her mother's knee. Her mom is gone now, though, and the Steps have turned her into a servant in her own home.
But on her sixteenth birthday, Nicolette discovers a secret workshop in the cellar and begins to dare to imagine a new life for herself. Could the mysterious books and tools hidden there—and the mechanical menagerie, led by a tiny metal horse named Jules—be the key to escaping her dreary existence? With a technological exposition and royal ball on the horizon, the timing might just be perfect for Nicolette to earn her freedom at last.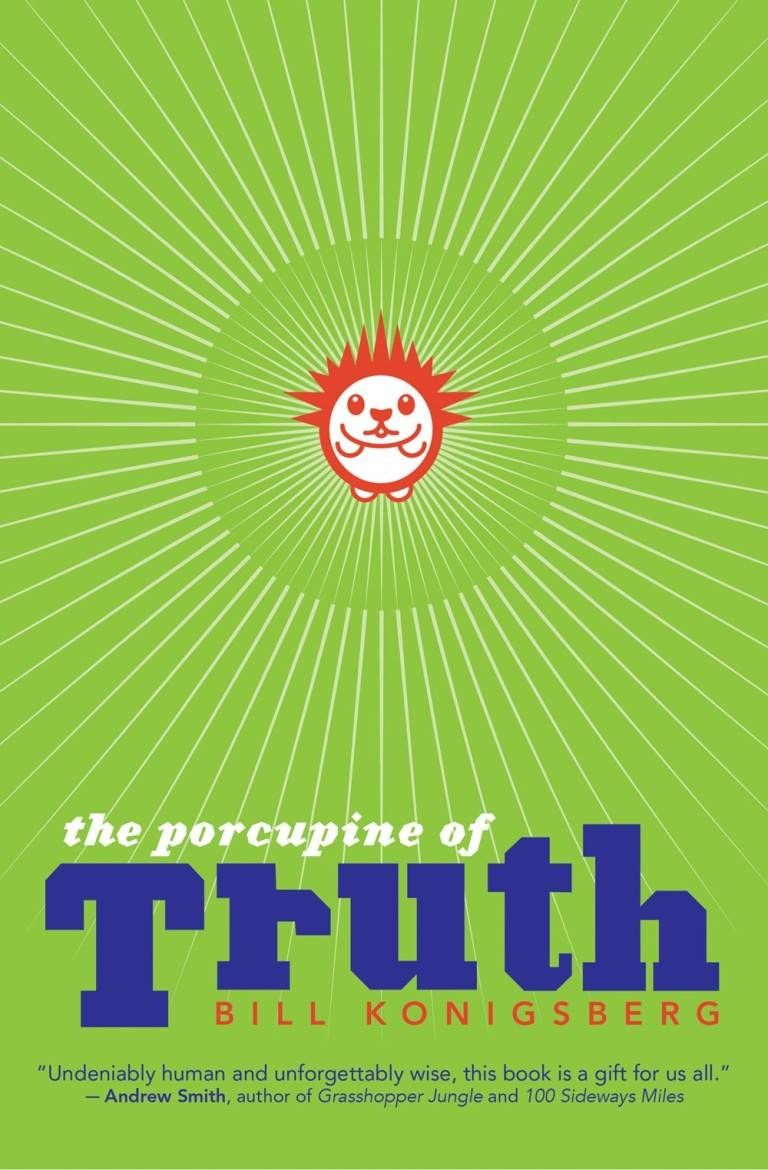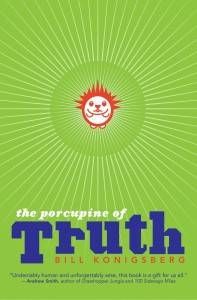 The Porcupine of Truth by Bill Konigsberg
Carson Smith is resigned to spending his summer in Billings, Montana, helping his mom take care of his father, a dying alcoholic he doesn't really know. Then he meets Aisha Stinson, a beautiful girl who has run away from her difficult family, and Pastor John Logan, who's long held a secret regarding Carson's grandfather, who disappeared without warning or explanation thirty years before. Together, Carson and Aisha embark on an epic road trip to find the answers that might save Carson's dad, restore his fragmented family, and discover the "Porcupine of Truth" in all of their lives.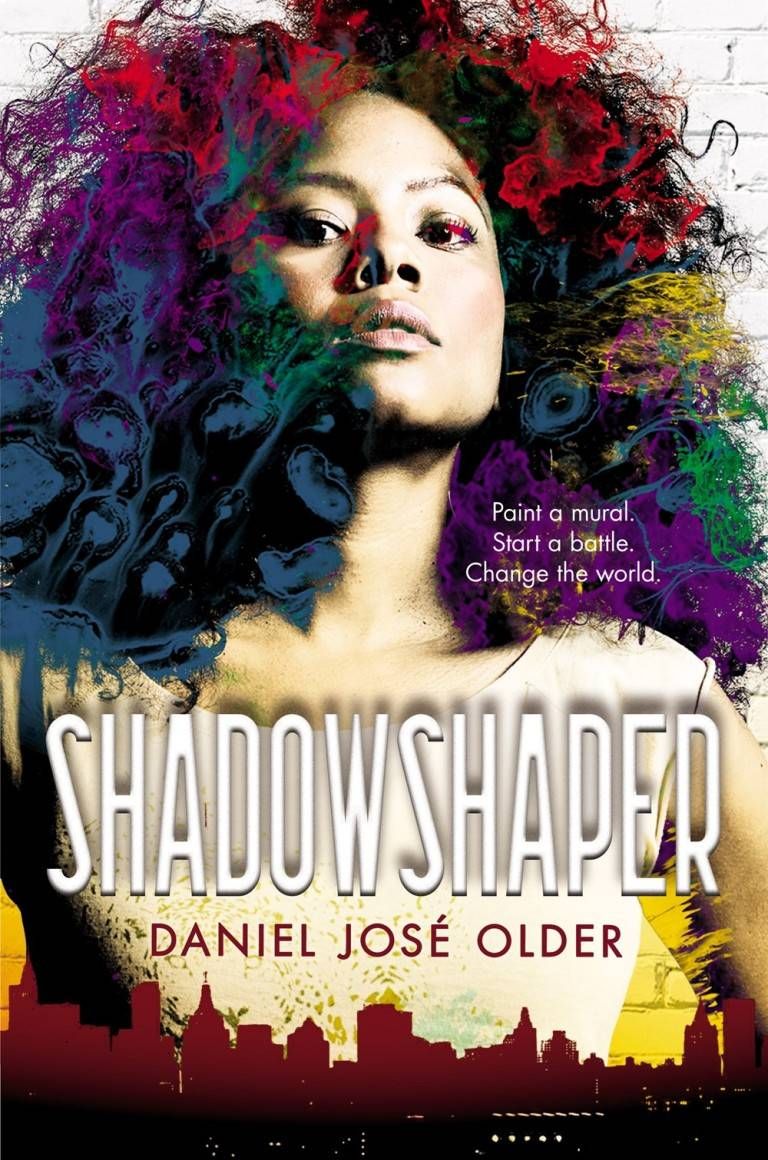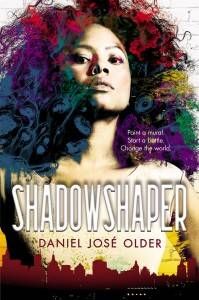 Shadowshaper by Daniel José Older
Sierra Santiago was looking forward to a fun summer of making art, hanging out with her friends, and skating around Brooklyn. But then a weird zombie guy crashes the first party of the season. Sierra's near-comatose abuelo begins to say "No importa" over and over. And when the graffiti murals in Bed-Stuy start to weep…. Well, something stranger than the usual New York mayhem is going on.
Sierra soon discovers a supernatural order called the Shadowshapers, who connect with spirits via paintings, music, and stories. Her grandfather once shared the order's secrets with an anthropologist, Dr. Jonathan Wick, who turned the Caribbean magic to his own foul ends. Now Wick wants to become the ultimate Shadowshaper by killing all the others, one by one. With the help of her friends and the hot graffiti artist Robbie, Sierra must dodge Wick's supernatural creations, harness her own Shadowshaping abilities, and save her family's past, present, and future.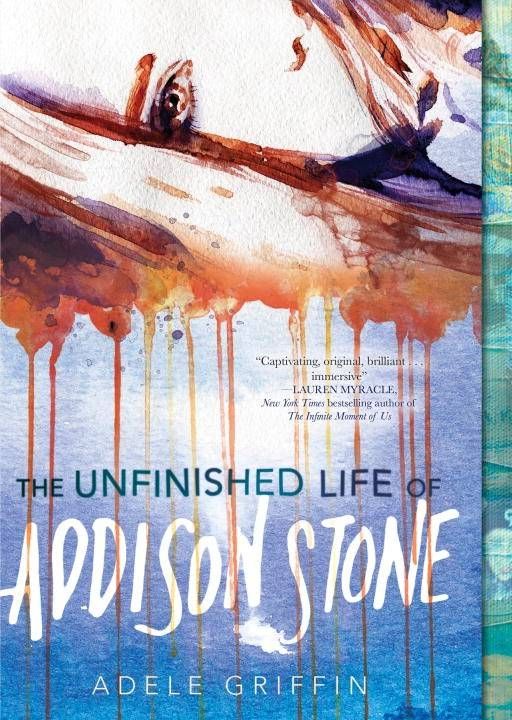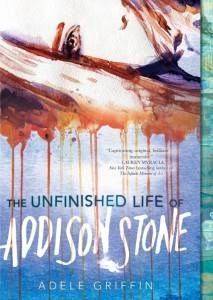 The Unfinished Life of Addison Stone by Adele Griffin
Two-time National Book Award finalist Adele Griffin offers an ingenious fictional take on celebrity biography, as told in first person interviews through the eyes of Addison Stone's parents, friends, boyfriends, mentors, critics, and more-punctuated in full color with Addison's artwork, photographs, and emails. When it comes to Addison's untimely and mysterious death, nobody escapes unscathed.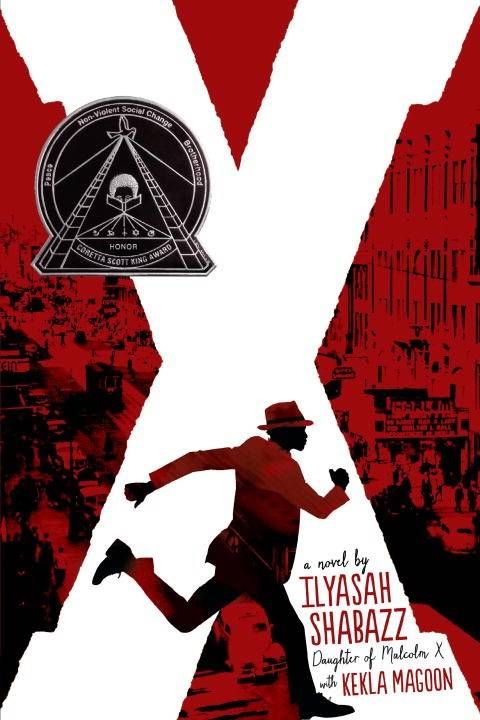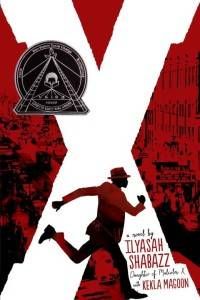 X by Ilyasah Shabazz and Kekla Magoon
Malcolm Little's parents have always told him that he can achieve anything, but from what he can tell, that's nothing but a pack of lies—after all, his father's been murdered, his mother's been taken away, and his dreams of becoming a lawyer have gotten him laughed out of school. There's no point in trying, he figures, and lured by the nightlife of Boston and New York, he escapes into a world of fancy suits, jazz, girls, and reefer.
But Malcolm's efforts to leave the past behind lead him into increasingly dangerous territory when what starts as some small-time hustling quickly spins out of control. Deep down, he knows that the freedom he's found is only an illusion—and that he can't run forever.
X follows Malcolm from his childhood to his imprisonment for theft at age twenty, when he found the faith that would lead him to forge a new path and command a voice that still resonates today.