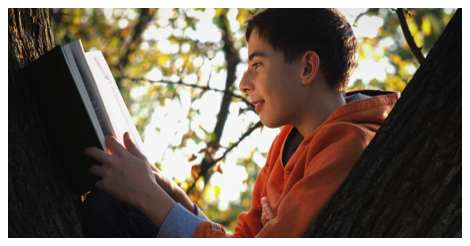 This content contains affiliate links. When you buy through these links, we may earn an affiliate commission.
I spend a lot of time talking about upcoming YA books in big round-ups, but the bulk of those books are hardcover new releases. While I try to cover backlist YA and more under-the-radar titles in "3 On A YA Theme" posts, I thought it might be worthwhile to also do a seasonal round-up of paperback releases. Doing a comprehensive list would be impossible, so instead, let's look at 25 YA books hitting shelves in paperback this fall — September through November — that should be on your radar. I've limited to standalone titles or those books which are first in a series.
The beauty of the paperback is, of course, discovering great new stories at a little bit of a lower price (not to mention that they're so much easier to carry!). Likewise, the paperback release schedule is such that it's not always books you'd have been familiar with in hardcover; sometimes a paperback doesn't release for two, three, four, or more years after the original release. There's also a chance you'll see a fresh new cover, a new title, or a book that released from a smaller publisher or imprint that only came out in paperback.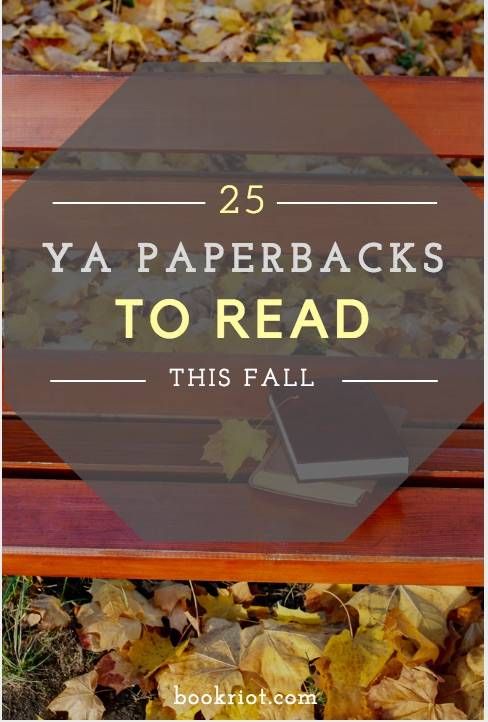 If you want to see the round-up of paperback reads from this summer, you can check out those 25 titles here.
You're in for a world of fun reading in YA this fall in paperback. There's a little of everything here: fantasy, realistic fiction, romance, historical stories, non-fiction, and more. Please note that links may lead to the hardcover edition, but you can toggle over to the paperback.
September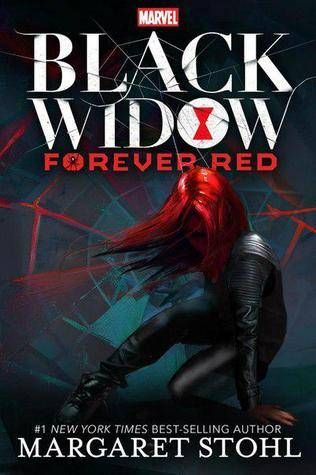 Black Widow: Forever Red by Margaret Stohl
Natasha Romanoff is one of the world's most lethal assassins. Trained from a young age in the arts of death and deception, Natasha was given the title of Black Widow by Ivan Somodorov, her brutal teacher at the Red Room, Moscow's infamous academy for operatives.
Ava Orlova is just trying to fit in as an average Brooklyn teenager, but her life has been anything but average.The daughter of a missing Russian quantum physicist, Ava was once subjected to a series of ruthless military experiments—until she was rescued by Black Widow and placed under S.H.I.E.L.D. protection. Ava has always longed to reconnect with her mysterious savior, but Black Widow isn't really the big sister type.
Until now.
When children all over Eastern Europe begin to go missing, and rumors of smuggled Red Room tech light up the dark net, Natasha suspects her old teacher has returned—and that Ava Orlova might be the only one who can stop him. To defeat the madman who threatens their future, Natasha and Ava must unravel their pasts. Only then will they discover the truth about the dark-eyed boy with an hourglass tattoo who haunts Ava's dreams…
Chasing Butterflies by Amir Abrams
Every kid dreams of happily-ever-after. . .until her world is turned upside down. . .
At sixteen, gifted pianist and poet Nia Daniels has already known her share of heartache. But despite the pain of losing her mother and grandmother, she's managed to excel, thanks to her beloved father's love and support. He's held her through every tragedy, and cheered her on through every performance. Nia can't imagine what she'd do without him–until an illness suddenly takes him, and she has no choice. And Nia's in for one more shocking blow. The man who'd always been her rock, her constant, wasn't her biological dad.
Orphaned and confused, Nia is desperate for answers. But what she finds will uproot her from the life she's always known in California and bring her to the east coast–to Omar. He's a man who's spent most of his life–and all of Nia's–behind bars. He's her biological father. An ex-gang member. Living in the hood. And he's determined to do whatever it takes to win the love of his only daughter and make up for his mistakes. If only she'll let him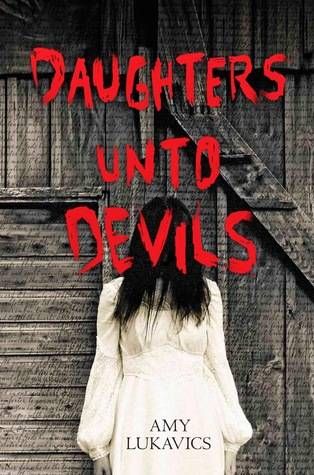 Daughters Unto Devils by Amy Lukavics
When sixteen-year-old Amanda Verner's family decides to move from their small mountain cabin to the vast prairie, she hopes it is her chance for a fresh start. She can leave behind the memory of the past winter; of her sickly ma giving birth to a baby sister who cries endlessly; of the terrifying visions she saw as her sanity began to slip, the victim of cabin fever; and most of all, the memories of the boy she has been secretly meeting with as a distraction from her pain. The boy whose baby she now carries.
When the Verners arrive at their new home, a large cabin abandoned by its previous owners, they discover the inside covered in blood. And as the days pass, it is obvious to Amanda that something isn't right on the prairie. She's heard stories of lands being tainted by evil, of men losing their minds and killing their families, and there is something strange about the doctor and his son who live in the woods on the edge of the prairie. But with the guilt and shame of her sins weighing on her, Amanda can't be sure if the true evil lies in the land, or deep within her soul.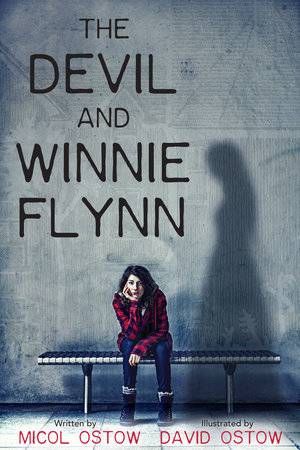 The Devil and Winnie Flynn by Micol Ostow
Winnie Flynn doesn't believe in ghosts. (Though she wouldn't mind a visit from her mom, explaining why she took her own life.) When her mysterious aunt Maggie, a high-profile TV producer, recruits Winnie to spend a summer working as a production assistant on her current reality hit, Fantastic, Fearsome, she suddenly finds herself in the one place her mother would never go: New Jersey.
New Jersey's famous Devil makes perfect fodder for Maggie's show. But as the filming progresses, Winnie sees and hears things that make her think that the Devil might not be totally fake after all. Things that involve her and her family. Things about her mother's death that might explain why she's never met Aunt Maggie until now.
Winnie soon discovers her family's history is deeply entwined with the Devil's. If she's going to make it out of the Pine Barrens alive, she might have to start believing in what her aunt is telling her. And, find out what she isn't.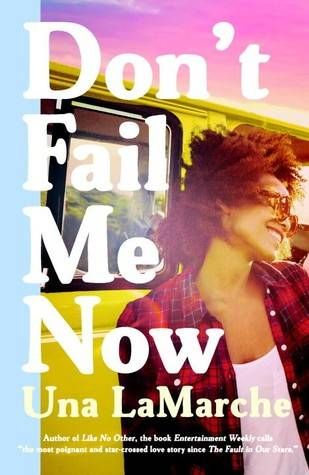 Don't Fail Me Now by Una LaMarche
Michelle and her little siblings Cass and Denny are African-American and living on the poverty line in urban Baltimore, struggling to keep it together with their mom in jail and only Michelle's part-time job at the Taco Bell to sustain them.
Leah and her stepbrother Tim are white and middle class from suburban Maryland, with few worries beyond winning lacrosse games and getting college applications in on time.
Michelle and Leah only have one thing in common: Buck Devereaux, the biological father who abandoned them when they were little.
After news trickles back to them that Buck is dying, they make the uneasy decision to drive across country to his hospice in California. Leah hopes for closure; Michelle just wants to give him a piece of her mind.
Five people in a failing, old station wagon, living off free samples at food courts across America, and the most pressing question on Michelle's mind is: Who will break down first–herself or the car? All the signs tell her they won't make it. But Michelle has heard that her whole life, and it's never stopped her before.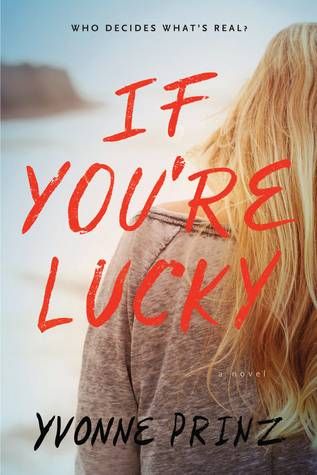 If You're Lucky by Yvonne Prinz
When seventeen-year-old Georgia's brother drowns while surfing halfway around the world, Georgia refuses to believe Lucky's death was just bad luck. Lucky wouldn't have surfed in waters more dangerous than he could handle. Then a stranger named Fin arrives in False Bay, claiming to have been Lucky's best friend. Soon Fin is working for Lucky's father, charming Lucky's mother, dating his girlfriend. Georgia begins to wonder: did Fin murder Lucky in order to take over his whole life?
Determined to clear the fog from her mind in order to uncover the truth about Lucky's death, Georgia secretly stops taking the medication that keeps away the voices in her head. Georgia is certain she's getting closer to the truth about Fin, but as she does, her mental state becomes more and more precarious, and no one seems to trust what she's saying.
Is Georgia's descent into madness causing her to see things that don't exist–or to see a deadly truth that no one else can?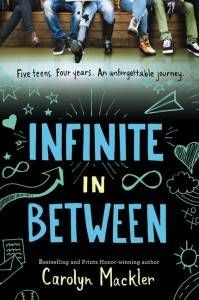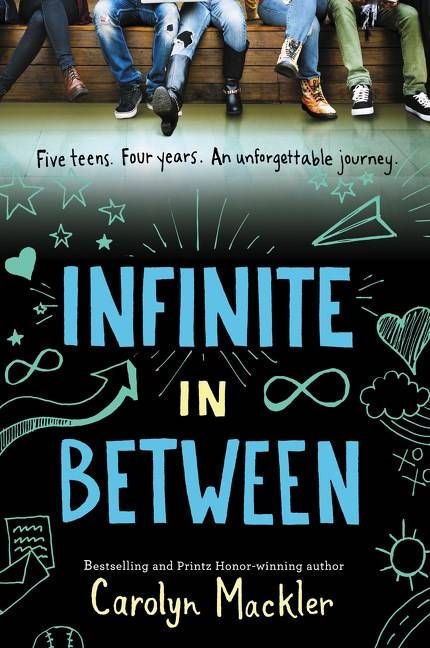 The Infinite In-Between by Carolyn Mackler
Zoe, Jake, Mia, Gregor, and Whitney meet at freshman orientation. At the end of that first day, they make a promise to reunite after graduation. But so much can happen in those in-between years. . . .
Zoe fears she will always be in her famous mother's shadow. Jake struggles to find the right connections in friendship and in love. Mia keeps trying on new identities, looking for one that actually fits. Gregor thought he wanted to be more than just a band geek. And Whitney seems to have it all, until it's all falling apart around her.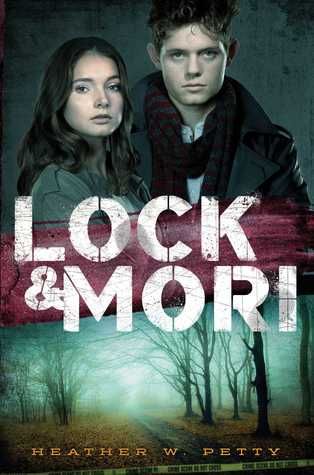 Lock & Mori by Heather W. Petty
In modern-day London, two brilliant high school students—one Sherlock Holmes and a Miss James "Mori" Moriarty—meet. A murder will bring them together. The truth very well might drive them apart.
Before they were mortal enemies, they were much more…
FACT: Someone has been murdered in London's Regent's Park. The police have no leads.
FACT: Miss James "Mori" Moriarty and Sherlock "Lock" Holmes should be hitting the books on a school night. Instead, they are out crashing a crime scene.
FACT: Lock has challenged Mori to solve the case before he does. Challenge accepted.
FACT: Despite agreeing to Lock's one rule—they must share every clue with each other—Mori is keeping secrets.
OBSERVATION: Sometimes you can't trust the people closest to you with matters of the heart. And after this case, Mori may never trust Lock again.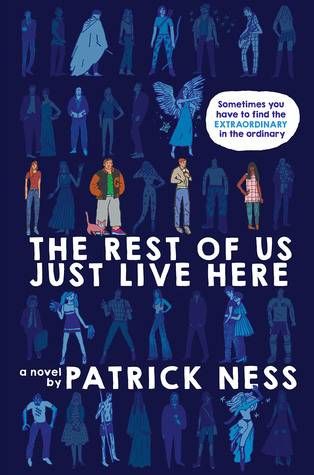 The Rest of Us Just Live Here by Patrick Ness
What if you aren't the Chosen One?
The one who's supposed to fight the zombies, or the soul-eating ghosts, or whatever the heck this new thing is, with the blue lights and the death?
What if you're like Mikey? Who just wants to graduate and go to prom and maybe finally work up the courage to ask Henna out before someone goes and blows up the high school. Again.
Because sometimes there are problems bigger than this week's end of the world, and sometimes you just have to find the extraordinary in your ordinary life.
Even if your best friend is worshipped by mountain lions.
Award-winning writer Patrick Ness's bold and irreverent novel powerfully reminds us that there are many different types of remarkable.
Slasher Girls & Monster Boys edited by April Genevieve Tucholke
A host of the smartest young adult authors come together in this collection of scary stories and psychological thrillers curated by Between the Devil and the Deep Blue Sea's April Genevieve Tucholke.
Each story draws from a classic tale or two—sometimes of the horror genre, sometimes not—to inspire something new and fresh and terrifying. There are no superficial scares here; these are stories that will make you think even as they keep you on the edge of your seat. From bloody horror to supernatural creatures to unsettling, all-too-possible realism, this collection has something for any reader looking for a thrill.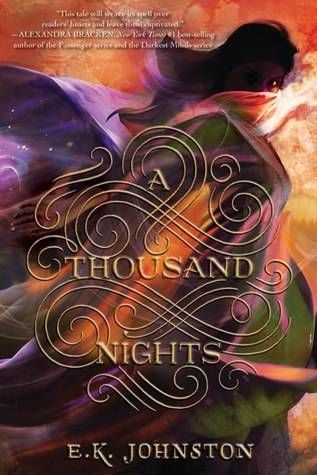 A Thousand Nights by EK Johnston
Lo-Melkhiin killed three hundred girls before he came to her village, looking for a wife. When she sees the dust cloud on the horizon, she knows he has arrived. She knows he will want the loveliest girl: her sister. She vows she will not let her be next.
And so she is taken in her sister's place, and she believes death will soon follow. Lo-Melkhiin's court is a dangerous palace filled with pretty things: intricate statues with wretched eyes, exquisite threads to weave the most beautiful garments. She sees everything as if for the last time.But the first sun rises and sets, and she is not dead. Night after night, Lo-Melkhiin comes to her and listens to the stories she tells, and day after day she is awoken by the sunrise. Exploring the palace, she begins to unlock years of fear that have tormented and silenced a kingdom. Lo-Melkhiin was not always a cruel ruler. Something went wrong.
Far away, in their village, her sister is mourning. Through her pain, she calls upon the desert winds, conjuring a subtle unseen magic, and something besides death stirs the air.
Back at the palace, the words she speaks to Lo-Melkhiin every night are given a strange life of their own. Little things, at first: a dress from home, a vision of her sister. With each tale she spins, her power grows. Soon she dreams of bigger, more terrible magic: power enough to save a king, if she can put an end to the rule of a monster.
Walk On Earth A Stranger by Rae Carson
Lee Westfall has a strong, loving family. She has a home she loves and a loyal steed. She has a best friend—who might want to be something more.
She also has a secret.
Lee can sense gold in the world around her. Veins deep in the earth. Small nuggets in a stream. Even gold dust caught underneath a fingernail. She has kept her family safe and able to buy provisions, even through the harshest winters. But what would someone do to control a girl with that kind of power? A person might murder for it.
When everything Lee holds dear is ripped away, she flees west to California—where gold has just been discovered. Perhaps this will be the one place a magical girl can be herself. If she survives the journey.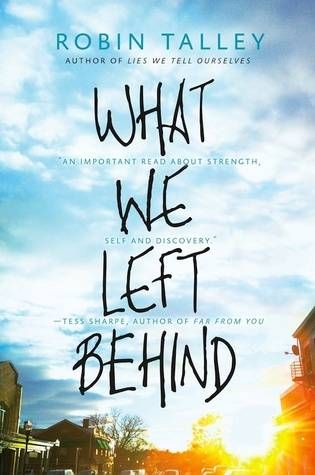 What We Left Behind by Robin Talley
Toni and Gretchen are the couple everyone envied in high school. They've been together forever. They never fight. They're deeply, hopelessly in love. When they separate for their first year at college—Toni to Harvard and Gretchen to NYU—they're sure they'll be fine. Where other long-distance relationships have fallen apart, theirs is bound to stay rock-solid.
The reality of being apart, though, is very different than they expected. Toni, who identifies as genderqueer, meets a group of transgender upperclassmen and immediately finds a sense of belonging that has always been missing, but Gretchen struggles to remember who she is outside their relationship.
While Toni worries that Gretchen won't understand Toni's new world, Gretchen begins to wonder where she fits in Toni's life. As distance and Toni's shifting gender identity begins to wear on their relationship, the couple must decide—have they grown apart for good, or is love enough to keep them together?
October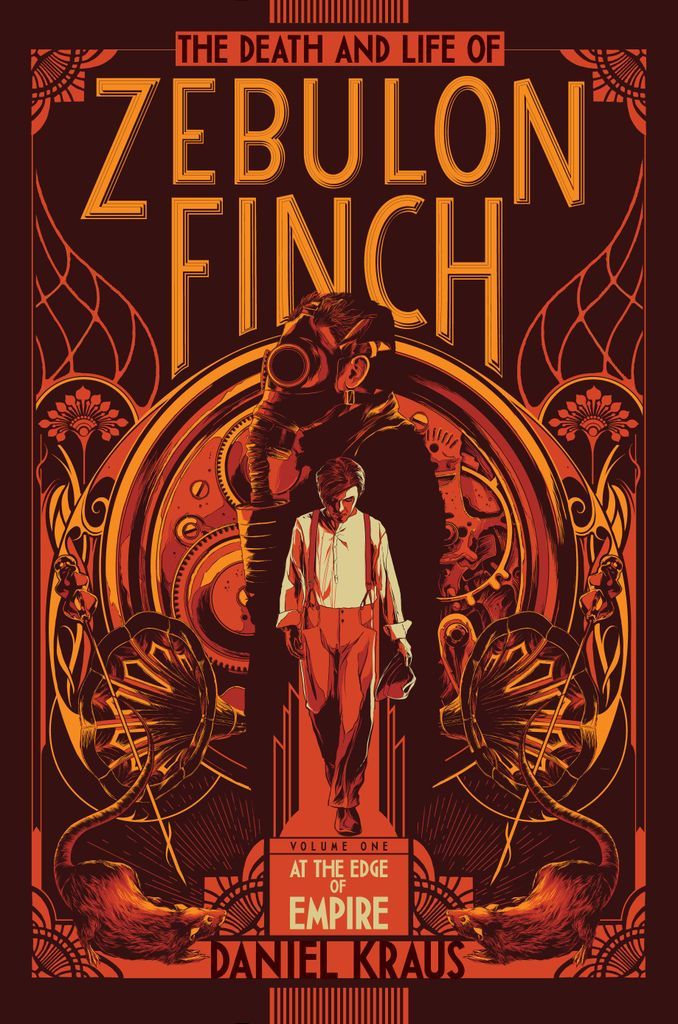 The Death and Life of Zebulon Finch, Volume 1: At The Edge of Empire by Daniel Kraus
May 7, 1896. Dusk. A swaggering seventeen-year-old gangster named Zebulon Finch is gunned down on the shores of Lake Michigan. But after mere minutes in the void, he is mysteriously resurrected.
His second life will be nothing like his first.
Zebulon's new existence begins as a sideshow attraction in a traveling medicine show. From there, he will be poked and prodded by a scientist obsessed with mastering the secrets of death. He will fight in the trenches of World War I. He will run from his nightmares—and from poverty—in Depression-era New York City. And he will become the companion of the most beautiful woman in Hollywood.
Love, hate, hope, and horror—Zebulon finds them. But will he ever find redemption?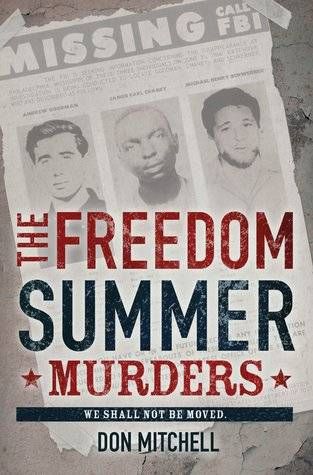 The Freedom Summer Murders by Don Mitchell
In June of 1964, three idealistic young men (one black and two white) were lynched by the Ku Klux Klan in Mississippi. They were trying to register African Americans to vote as part of the Freedom Summer effort to bring democracy to the South. Their disappearance and murder caused a national uproar and was one of the most significant incidents of the Civil Rights Movement, and contributed to the passage of the Civil Rights Act of 1964.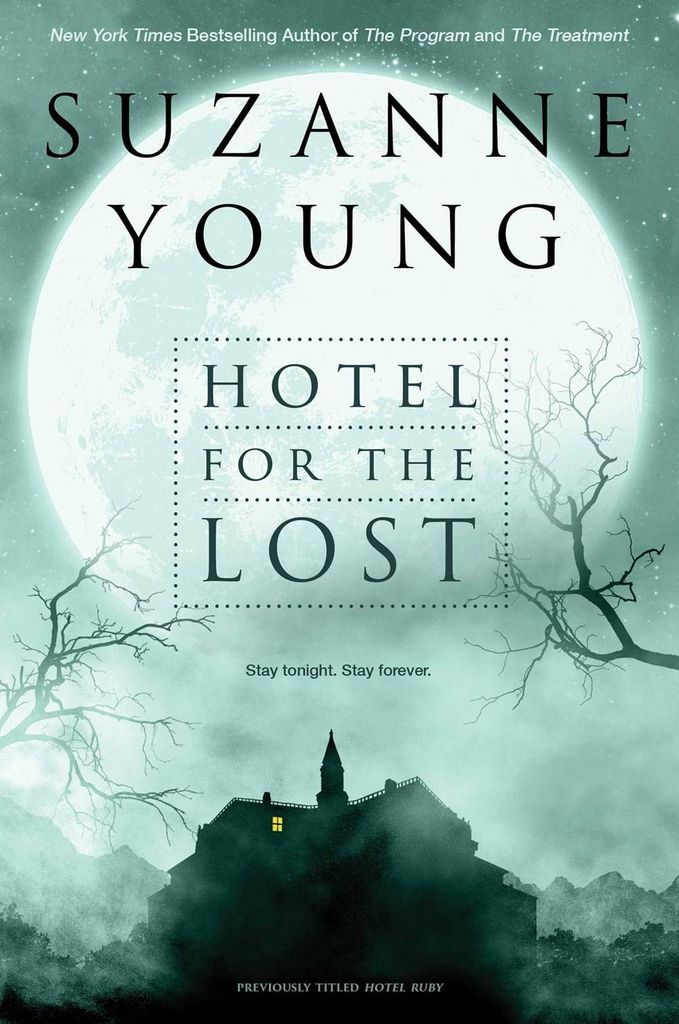 Hotel for the Lost by Suzanne Young
When Audrey Casella arrives for an unplanned stay at the grand Hotel Ruby, she's grateful for the detour. Just months after their mother's death, Audrey and her brother, Daniel, are on their way to live with their grandmother, dumped on the doorstep of a DNA-matched stranger because their father is drowning in his grief.
Audrey and her family only plan to stay the night, but life in the Ruby can be intoxicating, extending their stay as it provides endless distractions—including handsome guest Elias Lange, who sends Audrey's pulse racing. However, the hotel proves to be as strange as it is beautiful. Nightly fancy affairs in the ballroom are invitation only, and Audrey seems to be the one guest who doesn't have an invite. Instead, she joins the hotel staff on the rooftop, catching whispers about the hotel's dark past.
The more Audrey learns about the new people she's met, the more her curiosity grows. She's torn in different directions—the pull of her past with its overwhelming loss, the promise of a future that holds little joy, and an in-between life in a place that is so much more than it seems…
Welcome to the Ruby.
An Inheritance of Ashes by Leah Bobet
Six months ago, the men of the lakelands marched south to fight a dark god.
Weeks after the final battle was won, sixteen-year-old Hallie and her sister, Marthe, are still struggling to maintain their family farm—and are waiting for Marthe's missing husband to return. After a summer of bitter arguments, Hallie is determined to get Roadstead Farm through the winter—and keep what's left of her family together, despite an inheritance destined to drive them apart.
But when Hallie hires a wandering veteran in a bid to save the farm, every phantom the men marched south to fight arrives at her front gate. Spider-eyed birds circle the fields, ghostly messages writes themselves on the riverbank, and soon Hallie finds herself keeping her new hired hand's despite desperate secrets—and taking dangerous risks. But as she fights to keep both the farm and her new friend safe, ugly truths about her own family are emerging—truths that, amid gods, monsters, and armies, might tear Roadstead Farm apart.
Read Between The Lines by Jo Knowles
Thanks to a bully in gym class, unpopular Nate suffers a broken finger—the middle one, splinted to flip off the world. It won't be the last time a middle finger is raised on this day. Dreamer Claire envisions herself sitting in an artsy café, filling a journal, but fate has other plans. One cheerleader dates a closeted basketball star; another questions just how, as a "big girl," she fits in. A group of boys scam drivers for beer money without remorse—or so it seems. Over the course of a single day, these voices and others speak loud and clear about the complex dance that is life in a small town. They resonate in a gritty and unflinching portrayal of a day like any other, with ordinary traumas, heartbreak, and revenge. But on any given day, the line where presentation and perception meet is a tenuous one, so hard to discern. Unless, of course, one looks a little closer—and reads between the lines.
November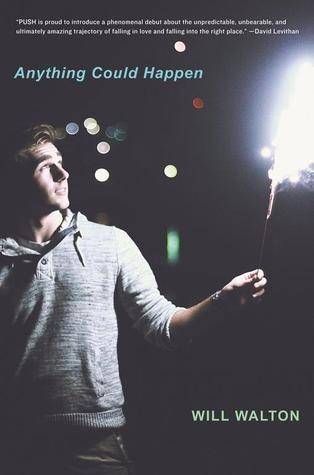 Anything Could Happen by Will Walton
When you're in love with the wrong person for the right reasons, anything could happen.
Tretch lives in a very small town where everybody's in everybody else's business. Which makes it hard for him to be in love with his straight best friend. For his part, Matt is completely oblivious to the way Tretch feels – and Tretch can't tell whether that makes it better or worse.
The problem with living a lie is that the lie can slowly become your life. For Tretch, the problem isn't just with Matt. His family has no idea who he really is and what he's really thinking. The girl at the local bookstore has no clue how off-base her crush on him is. And the guy at school who's a thorn in Tretch's side doesn't realize how close to the truth he's hitting.
Tretch has spent a lot of time dancing alone in his room, but now he's got to step outside his comfort zone and into the wider world. Because like love, a true self can rarely be contained.
Dear Yvette by Ni-Ni Simone
All sixteen year old Yvette Simmons wanted was to disappear. Problem is: she has too many demons for that. Yvette's life changed forever after a street fight over a boy ended in a second degree murder charge. Forced to start all over again, she's sentenced to live in a group home far from anything or anyone she's ever known. She manages to keep her past hidden, until a local cutie, known as Brooklyn, steps in. Slowly, Yvette lets him into her heart and he gives her the summer of her dreams…
But in Yvette's world things are never as they seem.
Brooklyn has a few secrets of his own and Yvette's past comes back with a vengeance. Will she face life head-on? Will she return to her old ways? Or will an unexpected letter decide her fate?
Endangered by Lamar Giles
The one secret she cares about keeping—her identity—is about to be exposed. Unless Lauren "Panda" Daniels—an anonymous photoblogger who specializes in busting classmates and teachers in compromising positions—plays along with her blackmailer's little game of Dare or . . . Dare.
But when the game turns deadly, Panda doesn't know what to do. And she may need to step out of the shadows to save herself . . . and everyone else on the Admirer's hit list.
The Sacred Lies of Minnow Bly by Stephanie Oakes
The Kevinian cult has taken everything from seventeen-year-old Minnow: twelve years of her life, her family, her ability to trust.
And when she rebelled, they took away her hands, too.
Now their Prophet has been murdered and their camp set aflame, and it's clear that Minnow knows something—but she's not talking. As she languishes in juvenile detention, she struggles to un-learn everything she has been taught to believe, adjusting to a life behind bars and recounting the events that led up to her incarceration. But when an FBI detective approaches her about making a deal, Minnow sees she can have the freedom she always dreamed of—if she's willing to part with the terrible secrets of her past.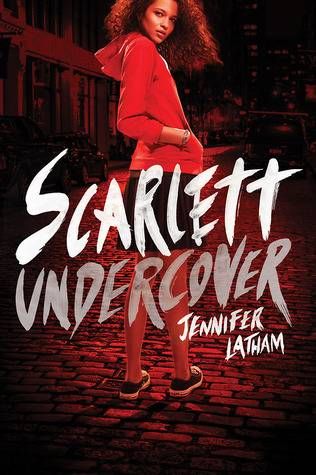 Scarlett Undercover by Jennifer Latham
Meet Scarlett, a smart, sarcastic, kick-butt, Muslim American heroine, ready to take on crime in her hometown of Las Almas. When a new case finds the private eye caught up in a centuries-old battle of evil genies and ancient curses, Scarlett discovers that her own family secrets may have more to do with the situation than she thinks — and that cracking the case could lead to solving her father's murder.
This Way Home by Wes Moore
Elijah Thomas knows one thing better than anyone around him: basketball. At seventeen, he's earned the reputation of a top-level player, one who steps onto the court ready for battle, whether it's a neighborhood pickup game or a tournament championship.
What Elijah loves most about the game is its predictability: if he and his two best friends play hard and follow the rules, their team will win. And this formula has held true all way up to the summer before their senior year of high school, when a sinister street gang, Blood Street Nation, wants them to wear the Nation's colors in the next big tournament.
The boys gather their courage and take a stand against the gang, but at a terrible cost. Now Elijah must struggle to balance hope and fear, revenge and forgiveness, to save his neighborhood. For help, he turns to the most unlikely of friends: Banks, a gruff ex-military man, and his beautiful and ambitious daughter. Together, the three work on a plan to destroy Blood Street and rebuild the community they all call home.
The Winter Place by Alexander Yates
There is a middle world between life and death, and Tess must navigate it to save her brother in this heart-wrenching story infused with the fractured and fantastical realms of Finnish mysticism.
Axel and Tess are bewildered when a stranger shows up in their backyard accompanied by a giant brown bear, but before they can investigate the bizarre encounter, something more harrowing happens: their father is killed in a freak car accident.
Now orphaned, Tess and Axel are shipped off to Finland to live with grandparents who they've never met, and are stunned to discover that the mysterious stranger with the bear has found them again. More stunning—they come to understand that this man isn't really a man…he's a keeper of souls. And the bear isn't really a bear…it's a ghost. Their mother's ghost. Wandering, endlessly, searching for their father.
Then the Keeper invites Axel, who is fighting his symptoms of muscular dystrophy, to join the path of the dead—and when Axel disappears into the deep snow, Tess knows she must find a way to follow. There are mysteries connected to this peculiar man, this keeper, and if she can untangle them, she might not only save Axel, but also bring her parents peace.