25 Writers On The Books That Inspired Them To Write: List List #314
The List List is sponsored by Suicide Club by Rachel Heng. A novel about living. Published by Henry Holt & Co.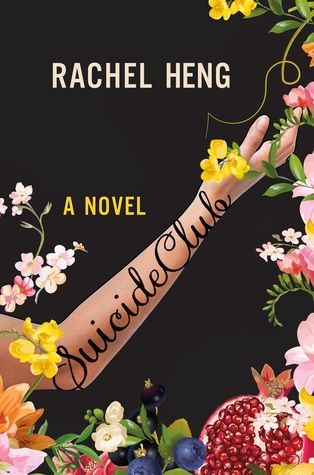 Lea Kirino is a "Lifer," which means that a roll of the genetic dice has given her the potential to live forever—if she does everything right. After the return of her estranged father, Lea is drawn into the mysterious world of the Suicide Club, a network of powerful, rebellious individuals who reject society's pursuit of immortality and choose to live—and die—on their own terms. Lea is forced to choose between a sanitized immortal existence and a short, bittersweet time with a man she has never really known but who is the only family she has left.
---
at Vulture, 33 Great True-Crime Books, According to Crime Writers
at Unbound Worlds, The Best Science Books of Summer 2018
at Fatherly, 6 Fantastic Adult Coloring Books Kids Can Enjoy Too
at Entertainment Weekly, 20 New Books to Read in August
at Off the Shelf, How to Pick the Perfect Book Club Book in 7 Steps
at Today, 9 Books Everyone Should Read Before the End of Summer
at Romper, 7 Best '90s Book Series Your Tween Is Totally Ready For
at Popular Science, 18 Water-Themed Books to Dive Into
at Signature, Chimamanda Ngozi Adichie and Beyond: The Best Books on Nigeria
at Syfy Wire, 8 SFF Book Picks To Get You Through August's Gross Hot Weather
at Nylon, 25 Writers On The Books That Inspired Them To Write
at Buzzfeed, 21 YA Queens Of Color Who, If You Don't Know, You Should
---