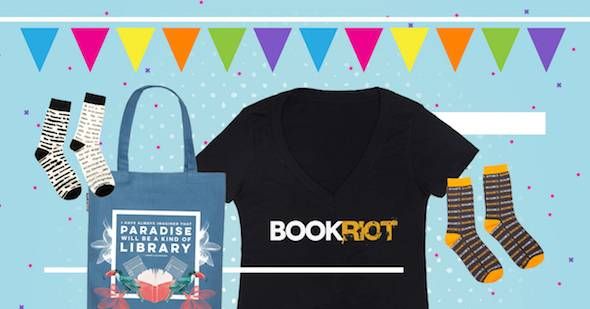 Newsletter 1
25% Off Sitewide, Free Tees, and More Fun for Book Riot's Birthday!
The good ship Book Riot is six years old today, and to celebrate, we have a bunch of awesome goodies for you, dear readers! Get the party started with 25% off sitewide, and a free Book Riot logo tee when you spend $75 or more.
Keep scrolling for rad bookish gifts to put in your cart. And yes – all these deals can be combined!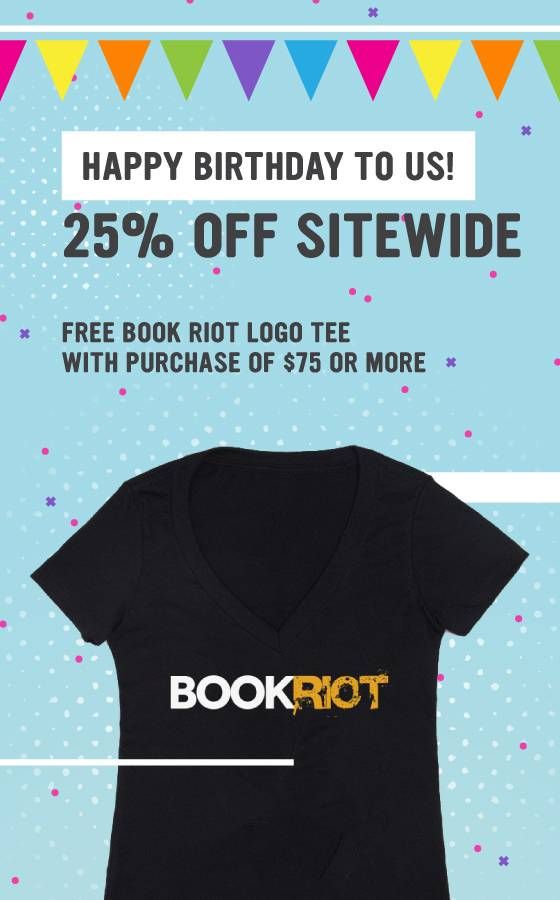 Rock out in one of the Riot's signature phrases with a limited-edition Books Are In My Wheelhouse tee.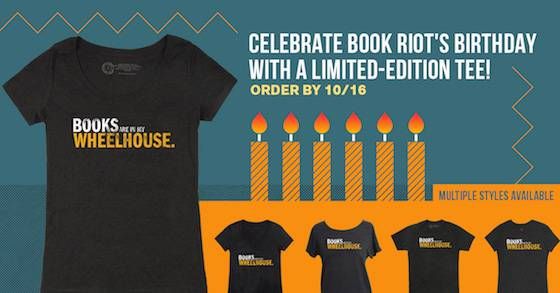 And get $5 off any tote when you buy Lit Chat, our new card game for book lovers.